Meghan Markle's Work In Hollywood Reportedly Inspiring Sussexes To Move Closer To LA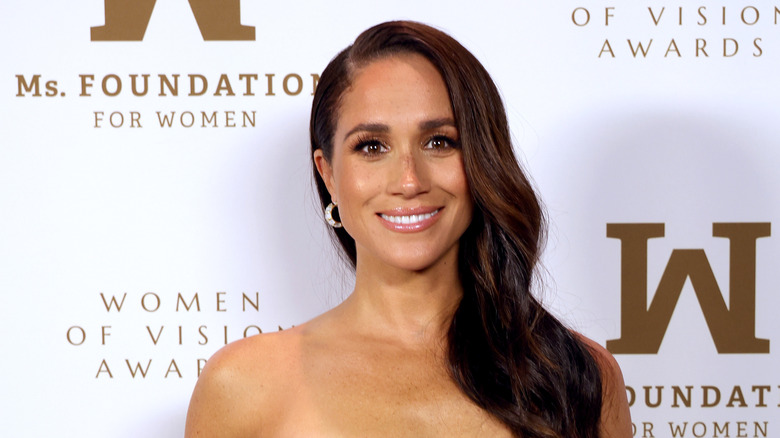 Kevin Mazur/Getty Images
Meghan Markle, Duchess of Sussex was last seen on TV in the two-hour season 7 finale of "Suits" that first aired in April 2018. At least that was the last time that she was on TV playing someone else; she's since been in the Netflix docuseries "Harry & Meghan," which was nominated for a Hollywood Critics Association TV Award, in which she and her husband Prince Harry, Duke of Sussex told the story of how they met and some of the challenges they faced within the royal family and those that came when they transitioned away from being working royals. A part of that transition included a move to California, specifically to live in a mansion in Montecito. It's a town just south of Santa Barbara where a number of celebrities have houses, including Oprah, Ellen DeGeneres, Ariana Grande, and Jennifer Aniston.
But the couple may be saying goodbye to their Montecito home for something closer to Los Angeles. They're apparently looking for a place in Malibu, west of LA, which could make it easier for them to do more work in film and TV production. And since Meghan recently signed with a new talent agency, expanding her career could happen a lot quicker if she's closer to the big players in the industry.
A move to Malibu would make it easier to work in LA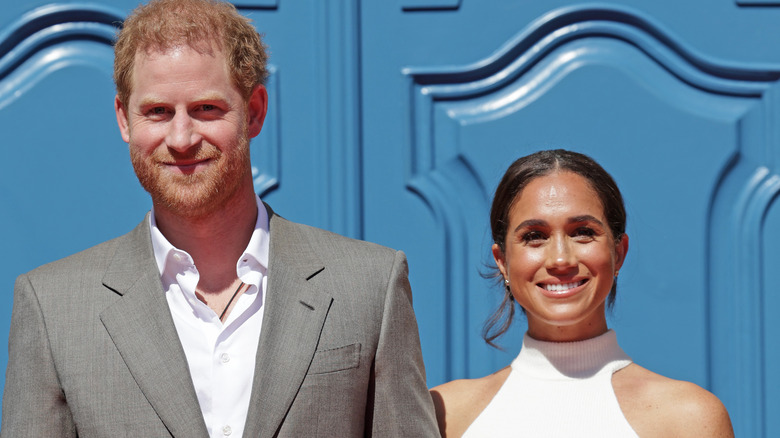 Chris Jackson/Getty Images
Meghan Markle, Duchess of Sussex is now being represented by WME, and the talent agency has a number of offices in Beverly Hills. So having a house in Malibu would significantly cut down the commute time. And while a move closer to Tinseltown and signing with WME doesn't mean Meghan is restarting her acting career, it could mean an easier expansion of their work with Archewell Productions. After all, when the Duke and Duchess of Sussex announced they were stepping back from royal duties in early 2020, they noted that they would be working "to become financially independent," per BBC. And while they currently have an ongoing multi-million dollar deal with Netflix, their deal with Spotify fell through with the production of only one season of "Archetypes with Meghan." And houses in Malibu and Montecito don't come cheap.
Meghan and Prince Harry have apparently already visited the Malibu area a few times with an eye to potentially buying something, though whether that would mean leaving Montecito, we don't yet know, per Express. It could be that they keep their Montecito home, since they did try living in LA when they first moved to the United States. But Harry reportedly didn't like living in the City of Angels with a lack of privacy as a big concern. If they do make a move to Malibu, they'll be in another popular celebrity spot — Leonardo DiCaprio, Lady Gaga, and Cindy Crawford all have homes there.