Will You See A Brand-New General Hospital As Scab Scripts Start Airing During Writers Strike?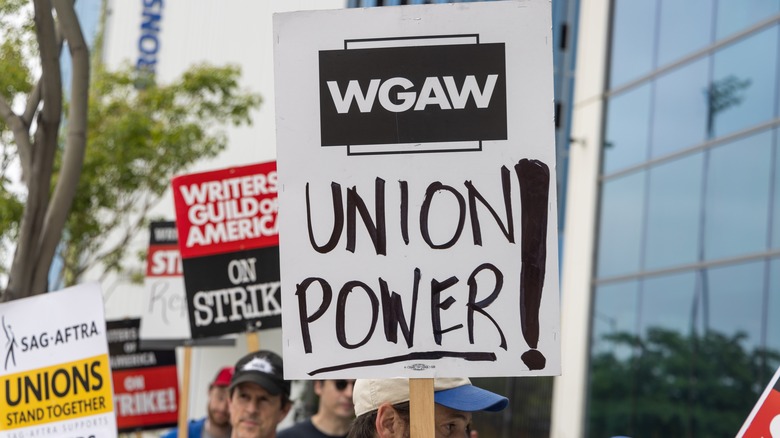 Jack Quillin/Shutterstock
The Writers Guild of America (WGA) went on strike in early May and has turned the entertainment industry upside down. With scriptwriters on the picket line, various TV shows are on pause for the foreseeable future, or until the WGA and Alliance of Motion Picture and Television Producers (AMPTP) negotiate a contract that includes better compensation for writers. However, this is not the case for "General Hospital." Shannon Peace, a writer for "General Hospital," announced on Instagram that the series will not be in limbo during the writers' strike and will carry on with scab writers. 
Also known as financial core or fi-core writers, scab writers are individuals who have crossed the picket line and are no longer in the WGA. Things, however, might be different for "General Hospital." In her Instagram caption, Peace explained that the final episode she wrote for "General Hospital" aired on July 20, 2023. New episodes without the original writers will air on July 25, and Peace noted that she and the soap's other writers don't know what comes next in the series. 
She wrote that she wants this transition to go smoothly and said, "I have to also acknowledge the pain of knowing that characters we've developed, relationships we built and stories we planned are being handled by others. Still, my hope is that if you love GH, you'll continue to watch. You can morally support the writers AND keep the show [on] the air!" Needless to say, when it comes to industry strikes, daytime soap operas face little repercussions.
What will happen to soap opera writers when the strike is over?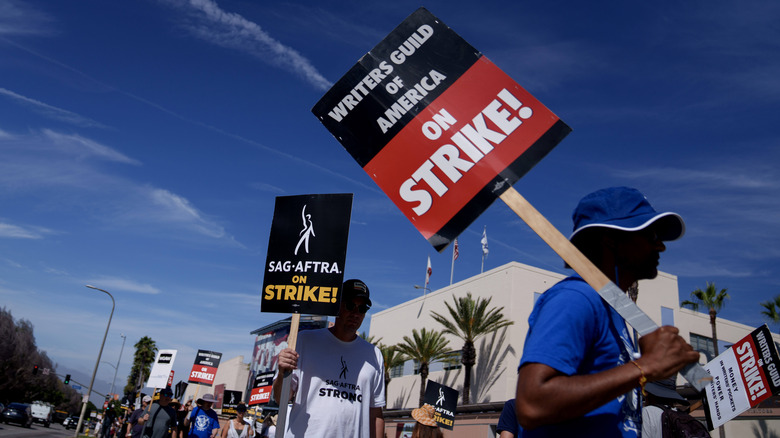 Bloomberg/Getty Images
Besides "General Hospital," Deadline reported that other soap operas, including "The Young and the Restless," "The Bold and the Beautiful," and "Days Of Our Lives" will also rely on scab writers or other network employees for scripts during the WGA Strike. Referring to "General Hospital," Shannon Peace wrote on Instagram, "For the sake of the fans, I hope the show is in capable writing hands." Deadline states that striking writers will return to their jobs after the strike ends and work with whatever the replacement writers wrote into the plots. 
Per Vulture, seasoned soap opera writer Ron Carlivati went on strike in 2007 while working on "One Life to Live." Speaking about his experience returning to work, he said that 50 episodes had been written without him. He explained (via Vulture), "And of course, they don't give them to you until the strike is over. And then they hand you this pile. And I had to read it to find out what was going on on my own show."
Along with the WGA Strike, the Screen Actors Guild-American Federation of Television and Radio Artists (SAG-AFTRA) went on strike in July 2023. Despite this, your favorite soap opera stars, including those from "General Hospital," will continue to work due to the SAG-AFTRA National Code of Fair Practice for Network Television Broadcasting. Under the Network Code, actors in soap operas must continue with production because their contracts do not expire until July 2024.