Why Luke Macfarlane Had To Say No To Being In The Barbie Movie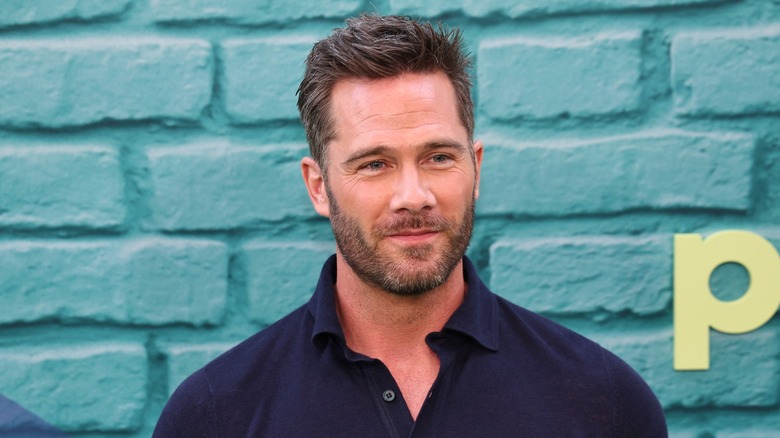 Leon Bennett/Getty
Luke Macfarlane loved his time working with Hallmark, but with his ever-expanding career, he almost had the chance to be in one of the most popular movies of the summer. Before landing his role on the Apple TV+ comedy "Platonic," Macfarlane secured a small role in Greta Gerwig's "Barbie." When Nick Stoller, one of the co-creators of "Platonic," reached out to see if Macfarlane would be interested in playing the character of Charlie, Macfarlane made a tough choice.
"It was one of those brutal things," Macfarlane told The Hollywood Reporter. "Yeah, the timing couldn't work out for both. I'm not trying to sound boastful. It was a small, little part, but I've never been part of some beautiful, big, cool thing like that. It would have been cool to be able to do both."
Stoller and Macfarlane previously collaborated on the rom-com "Bros" with Billy Eichner. "Platonic" also stars Rose Byrne as Sylvia, Charlie's wife, and Seth Rogen as Will, Sylvia's wild friend that she recently reached out to after many years. One thing that has been clear from the beginning of the show is that there is no love triangle — Sylvia and Will's relationship really is just platonic.
Macfarlane is not the only actor who had to pass on 'Barbie'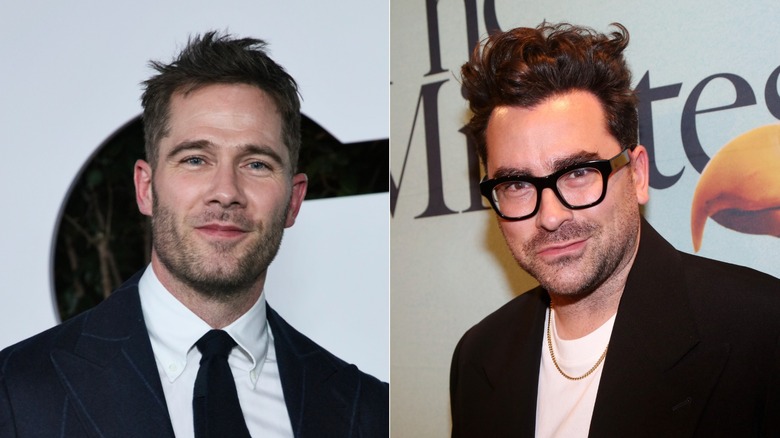 Robin L Marshall & Bruce Glikas/Getty
There are a slew of well-known actors who wanted to be a part of Greta Gerwig's "Barbie" but could not, so Luke Macfarlane is in good company. A good chunk of the movie's filming took place in London while COVID restrictions were still in place, and some actors were not able to stay in London for the required three months. Examples of actors that had to pass on the film for this reason include Bowen Yang, Ben Platt, Dan Levy, and Jonathan Groff.
Although Macfarlane never said what part he initially got in "Barbie," it would not be surprising if he was set to be one of the Kens. On the Kens that made it into the movie, one of the "Barbie" casting directors, Lucy Bevan, said to Vanity Fair, "They were definitely really different, but they had to feel like a cohesive group. You wanted to cast people who were really going to get on and be great and enjoy it."
Macfarlane praised both his 'Platonic' co-stars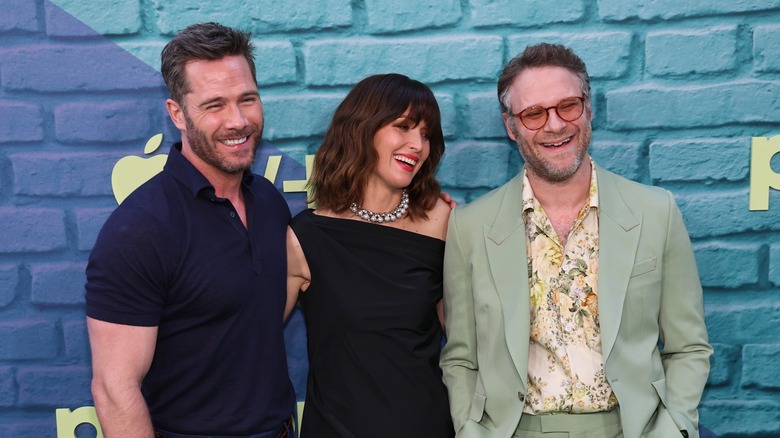 Leon Bennett/Getty
Despite not being in "Barbie," Luke Macfarlane has been in many shows you may have forgotten about, including "Supergirl." On his newest show "Platonic," Macfarlane thoroughly enjoyed acting with Rose Byrne and Seth Rogen. "They're both funny in such different ways," Macfarlane told TV Fanatic, "and I love that about them. It's a bit of a sort of class in like, 'Here are some different versions of funny.'"
Macfarlane also told the outlet that a dream of his is to delve back into the action-adventure genre, which he did previously with the show "Killjoys." He also has quite the roster of Hallmark movies under his belt, but in an interview with LA Times, Macfarlane admitted he is wrapping things up with the network. "They've been very good to me," he said about Hallmark, "but I think I've told my story for now with those folks. I mean, how many firefighters can I play?"