The Shows You Forgot Hallmark's Luke Macfarlane Was In (Including Supergirl)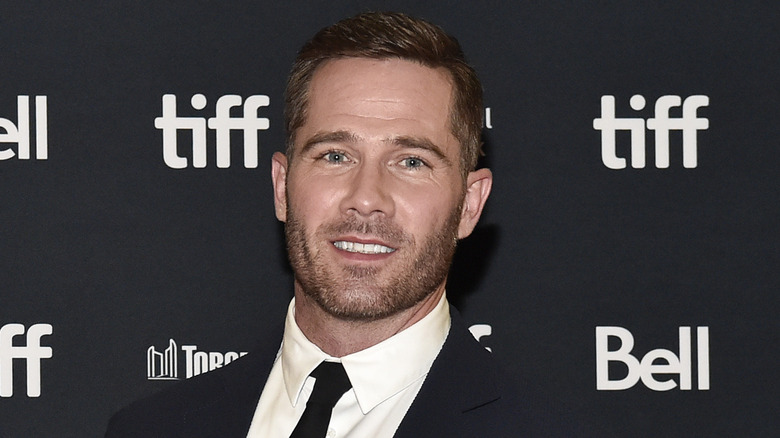 Rodin Eckenroth/Getty Images
Hallmark is famous for more than a few things. Everyone knows it's the channel to tune into when you're up for some cheesy rom-com goodness after work. It's also the go-to when you need a movie that will entertain everyone in the family (and won't offend grandma). But another reason Hallmark has earned so much respect is because of the dedication they've shown in consistently working with the same performers. 
If you've ever watched one of their holiday specials and seen a face that made you go, "I know for sure I saw this guy in the last movie I watched!" chances are high that you most likely did. From Candace Cameron Bure to Brooks Darnell, there is an entire guide dedicated to your favorite Hallmark actors who appear on the channel time and time again but were often famous before they even joined the ranks of Hallmark.
Luke Macfarlane is one such actor. The Canadian-born hunk has starred in Hallmark movies like "Christmas Land" and "Maggie's Christmas Miracle," usually as the charming lead who offers his love interest a shoulder to cry on when needed, and he's plenty good at this role. But while you may be used to seeing Macfarlane in lighthearted holiday films, only true fans of the Hallmark star know that he was in several popular shows beforehand. 
He briefly portrayed an agent in Supergirl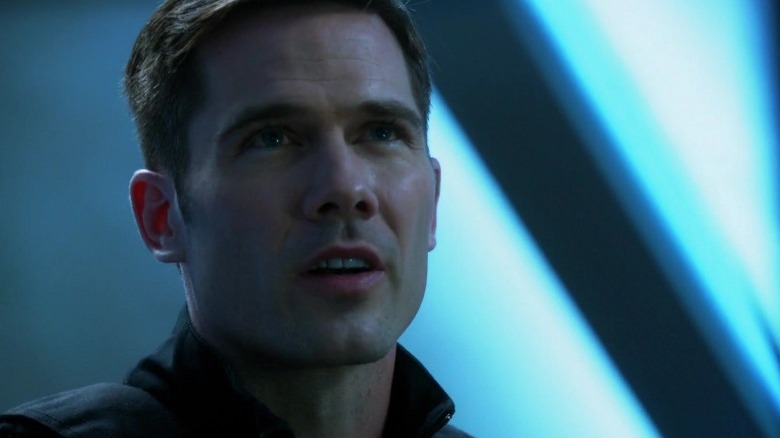 CBS
Before he was winning hearts on Hallmark, Luke Macfarlane was serving up lore for DC fans on the hit show "Supergirl" (via TV Guide). It serves primarily as an introduction to Kara Danvers, AKA the titular Supergirl (Melissa Benoist). She's the quirky, shy, and incredibly strong cousin of DC's most famous blue-clad superhero, Superman. But she's got some exciting powers of her own, and it's Danvers' home city she's trying to keep safe. 
So, the usual deal for someone with alien powers and a secret identity they'd prefer to keep under wraps. According to IMDb, "Supergirl" ran from 2015–2021, but if you want to watch Macfarlane on the show, you have to go back to the start. He played the short-lived role of Donovan, a super serious D.E.O. agent who appeared in a few episodes during the first season before his character was killed off. 
Macfarlane might not have stuck around for very long, but it was cool to see him in a superhero setting for a bit regardless. 
He played a bounty hunter on this hit show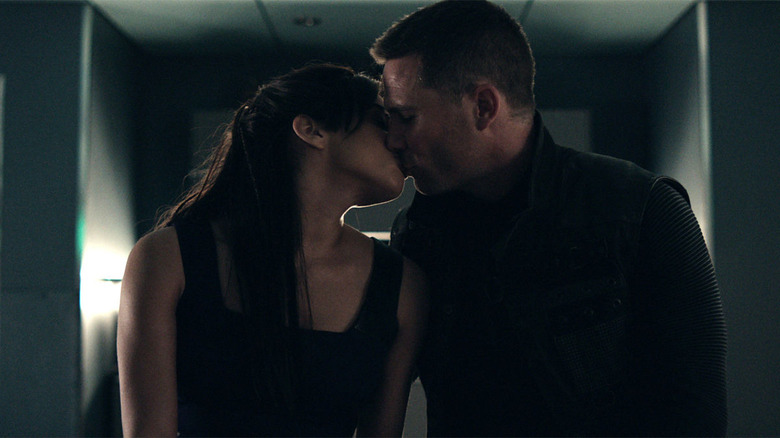 SYFY
If you loved watching Luke Macfarlane in an action-packed setting but wish you could have had a little more than what we got in "Supergirl," you'll be pleased to know that this wasn't his only role in such a show. In SYFY's "Killjoys," Macfarlane plays D'avin Jaqobis, a handsome, weapon-toting bounty hunter with an incredibly dry sense of humor. D'avin hops from galaxy to galaxy, chasing his mark with careful planning and a hilarious quip always at the ready. 
In an interview with Den of Geek, Macfarlane expressed how much he loved acting in a television series that pushed back against stereotypes in science fiction, noting, "There's so many things that I think 'Killjoys' is really successful at and that is partly challenging this idea about what an action-adventure show can be and having a female lead."
Macfarlane has also shared why he loves working with Hallmark, but it's clear from his past roles that he's a versatile actor who enjoys performing in all different kinds of settings, not just flirty romance films. But rom-coms just might be his favorite, judging by the Canadian native's starring roles in "Bros" and the romantic TV series "Platonic." We're certainly not complaining.