Dave Coulier Weighs In On Candace Cameron Bure's Miss Benny Fuller House Controversy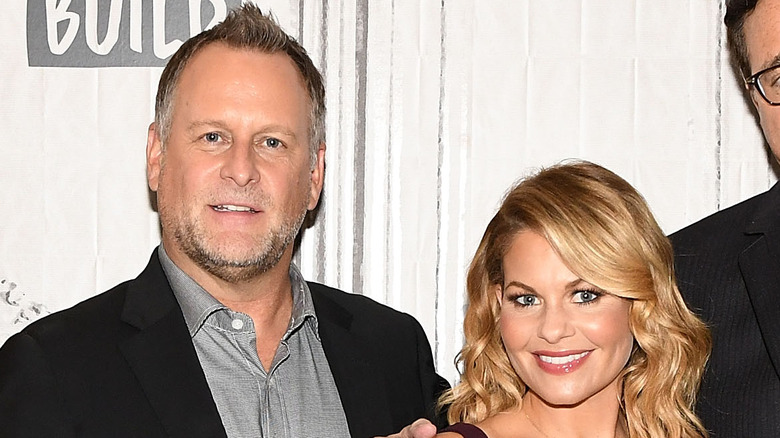 Slaven Vlasic/Getty Images
"Fuller House" star Dave Coulier won't get in the middle of drama between his costar, Candace Cameron Bure, and a guest star on the show, Miss Benny. While promoting his "Full House Rewind" podcast during a Yahoo Entertainment interview, he discussed a 2018 "Fuller House" episode that he directed called "The Prom." Actor and YouTuber Miss Benny played the first openly gay character on the show in that episode, which was nominated for a GLAAD Award. According to Miss Benny, Bure — who is openly conservative — made an effort to cut that character from the show. 
"I got sat down by the writers and the studio to basically warn me how this person allegedly was trying to get the character removed and not have a queer character," Miss Benny said on TikTok, adding Bure's name in a hashtag. Bure later shut down those claims. While speaking to Yahoo Entertainment, Coulier remained tight-lipped about the situation; instead, he complimented Bure and explained why he prefers to remain "Switzerland." He noted that although the cast has been through a lot, it's all love at the end of the day.
Dave Coulier's not getting involved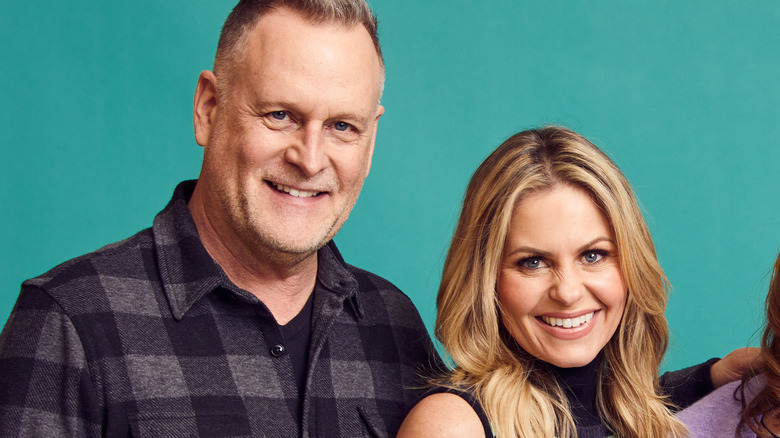 Emily Assiran/Getty Images
Dave Coulier did not spill any tea about Candace Cameron Bure taking issue with Miss Benny's "Fuller House" character; he only had kind words to say about his longtime costar. "Candace was kind of the driving force of 'Fuller House,'" he told Yahoo Entertainment. "She was a producer, and she was kind of the leader of the wolf pack with the girls, and I thought she was tremendous. I was so proud of those girls."
In response to the alleged behind-the-scenes issues between the two stars, Coulier kept it vague and professional. "Everybody kind of tells me, 'Oh, here's what she said.' But we're like a family, you know?" He pointed out. The actor added that the group of former cast mates are still close following the show's end in 2020. He shared, "We text on someone's birthday, we say congratulations for things, we ask each other for help." Presumably, Bure and Miss Benny are not sending each other such friendly messages these days.