The One Fear William And Kate Reportedly Have About Charlotte And Louis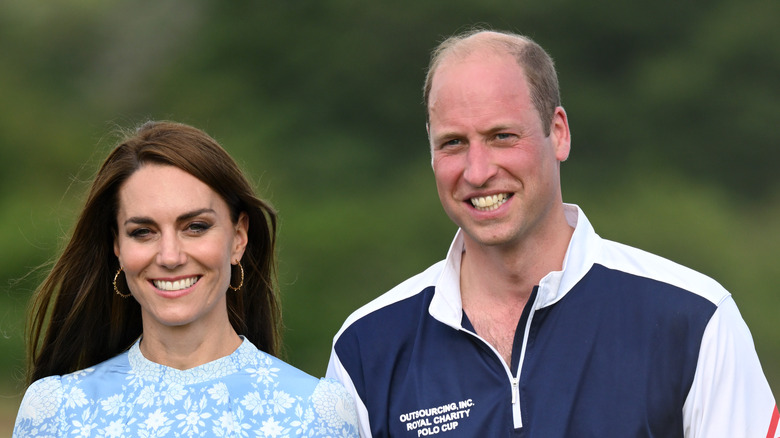 Karwai Tang/Getty Images
If Prince Harry's "Spare" taught readers one thing, it's that being a royal is perhaps not all that it's cut out to be. Released in January 2023, the memoir's title alluded to the fact that as the second child of Princess Diana and King Charles III, Harry is not the immediate heir to the throne. His older brother, Prince William, is, and Harry noted in his book that being seen as a spare deeply affected him. With that said, the line of succession changed when William had his first child, Prince George, with Kate Middleton in 2013. Their daughter, Charlotte, followed in 2015, and then came Prince Louis in 2018. George, however, is destined to be king after his father.
Royal expert Christopher Andersen told US Weekly that Wiliam and Kate don't want Charlotte and Louis to feel less significant than their older brother, saying, "The royal family does not want another kid writing a book ... another edition of Spare." Harry's book exposed the ultra-private and controlled image of the royal family, which strained the already fraught relationship he has with them after Megxit. As a result, Andersen told the publication William and Kate are determined to make sure that their three children have a better dynamic than William and Harry did.
How William and Kate treat Charlotte and Louis compared to George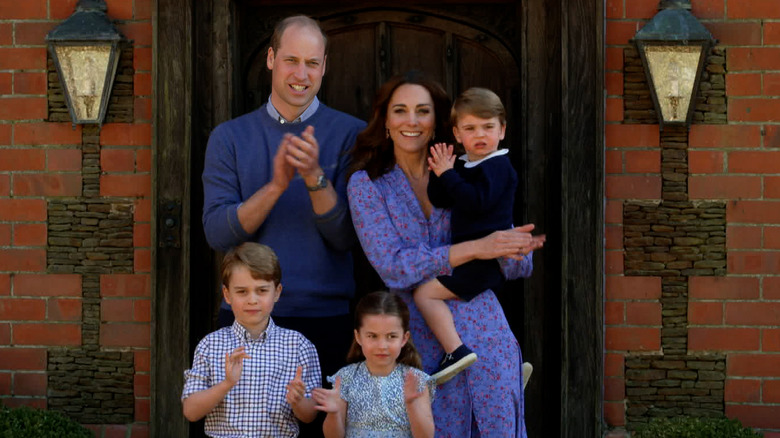 Comic Relief/Getty Images
In "Spare," Prince Harry wrote about being second to Prince William and said (via Harper's Baazar), "I was the shadow, the support, the Plan B." He also divulged how this created a rift between the two brothers that continues to this day. With this in mind, Christopher Andersen told US Weekly that if William's three children have a stronger bond, it'll be better for Prince George in the long run.
He explained, "They [Prince William and Kate Middleton] have to think about George's feelings in relation to his siblings. George has all this pressure." He added, "He has these two siblings who can help him — who can ease some of the pressure and share some of the burden."
Despite Prince George being Prince William's heir, his relationship with his oldest son is not too different from his relationship with Princess Charlotte, reported Express. Body language expert Judi James told the publication that their body language in certain images makes it clear that the two children are treated the same.
As for younger brother Prince Louis, a source told OK! Magazine that William and Kate are more lenient with him than they are with George and Charlotte, saying, "They don't want to break his little spirit." In fact, they even had a plan to avoid Louis feeling like a spare at the coronation.