Tragic Details About Gavin Newsom's Wife, Jennifer Siebel Newsom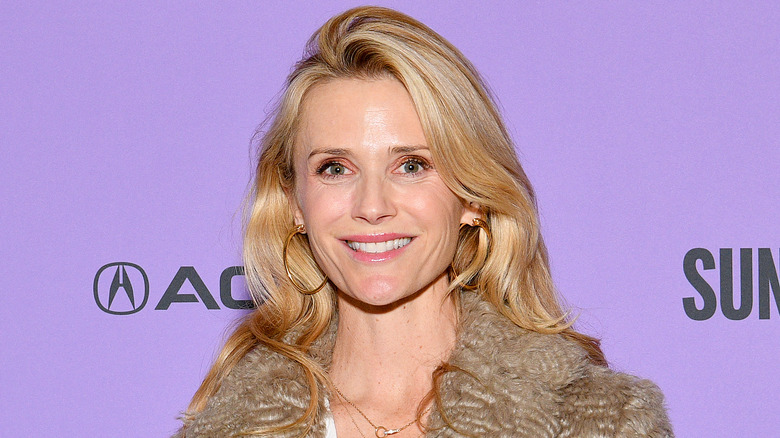 Dia Dipasupil/Getty Images
Trigger warning: The following article includes allegations of rape and sexual assault.
Jennifer Siebel Newsom is perhaps best known as the wife of Gavin Newsom, the Governor of California. However, she is also known in activism, acting, and film-making circles in her own right. Her current work and advocacy focus on healthy families, women's rights, and inclusivity, and refers to herself as California's First Partner, rather than First Lady. "I have a strong propensity to want to protect people, help people, support people and partner," she told the Los Angeles Times.
Despite her husband's successful reelection and overall high popularity among democrats, the First Partner of California has had her share of tragedies that have recently come to light. Her testimony as a rape victim against Harvey Weinstein is perhaps one of the most recent tragedies that have thrust Jennifer Siebel Newsom into the public spotlight. Still, there are numerous tragedies that she has experienced throughout her lifetime, many of which have contributed to her current work in social activism.
She was involved in a fatal accident with her sister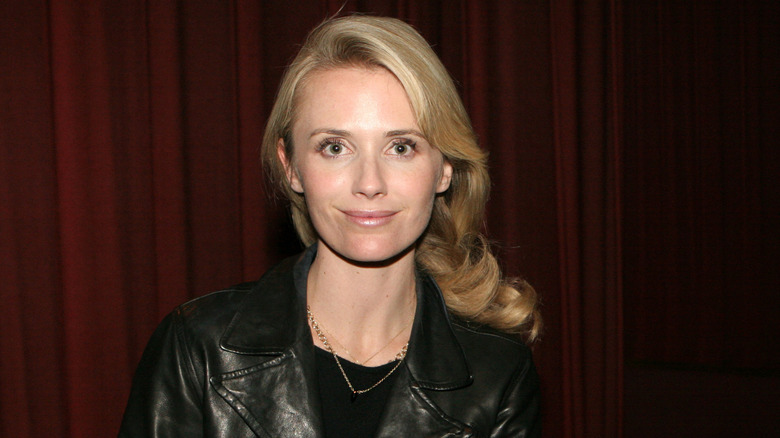 Albert Chau/Getty Images
During the summer of 2023, Jennifer Siebel Newsom opened up about the tragic details surrounding her sister's accidental death when they were children. In 1981, when Siebel Newsom was 6 years old, she and her family were in Hawaii for a vacation. Several days before her birthday, she and her 8-year-old sister, Stacey, were playing on golf carts with other family members. Siebel Newsom was completely unaware that Stacey was behind the golf cart she was riding in. Unintentionally, as she drove backward, it resulted in a tragic accident that claimed Stacey's life.
While the then-6-year-old had no idea her older sister was hiding behind the cart, it was a tragic accident that stuck with the First Partner of California for the rest of her life. Stacey was also the oldest sibling in the family, but after her death, Siebel Newsom took on the role of being the eldest child.
She experienced decades-long survivor's guilt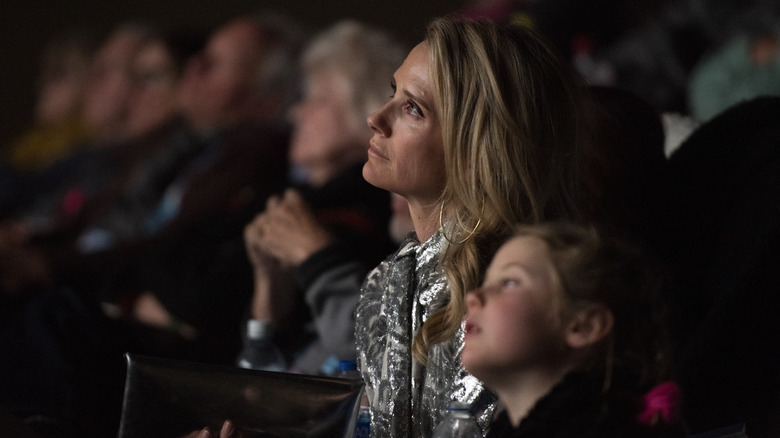 Thomas Cooper/Getty Images
Jennifer Siebel Newsom has described how it took four decades to fully forgive herself after her sister's death. Speaking about the accident, Siebel Newsom told the Los Angeles Times: "I felt the pressure to be perfect, to make my parents forget, by being two daughters instead of one."
When her son, Dutch, reached the age of 6, the same age she was when her older sister Stacey was killed, Siebel Newsom reportedly began to empathize with her younger self. "I realized that I'm really hard on myself," she said. "I realized that you can't blame a 6- [or] 7-year-old. You can't ask them to understand things."
Jennifer Siebel Newsom later spoke of an intense need to help others, including children, as a result of her sister's tragic death. As such, much of her advocacy work has been related to children's health and safety, including nutrition, mental health, and gun safety. On the issue of school shootings, she told Today: "There's not a parent out there, not one parent ... that doesn't think about these things when you send your kids to school."
She suffered a back injury in college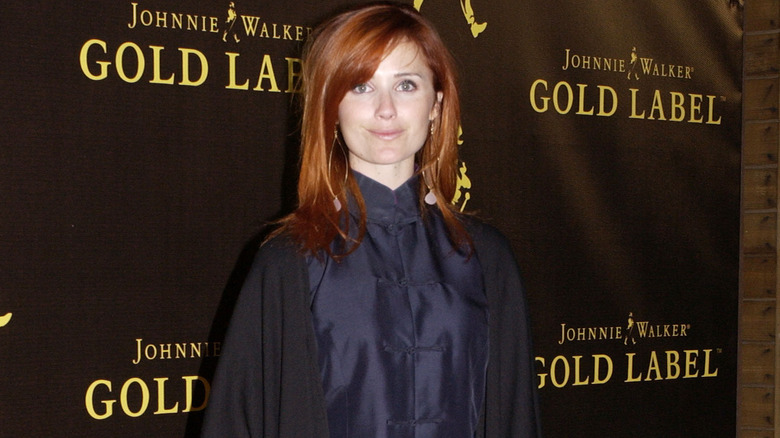 Chris Weeks/Getty Images
During her time at Stanford University, Jennifer Siebel Newsom was a starter for her school's soccer team. Unfortunately, she suffered a back injury that forced her to quit the game. However, the end of her collegiate sports career also marked the beginning of her acting career. As she previously told The Stanford Daily: "You know, when I was in business school, the drama department was right next door. As an undergrad, I'd injured my back playing soccer on the junior national team, but also at Stanford. So I had gotten back into arts and theatre."
Jennifer Siebel Newsom would go on to earn a bachelor's degree in Latin American studies as well as an MBA, both from Stanford. She accomplished both with honors. During her undergraduate years, she became interested in environmental policies and third-world development, which later led her to work with a non-profit called Conservation International. Later, she would establish Girls Club Entertainment, LLC and The First Lady's Young Women's Summit.
Her acting career wasn't what she thought it would be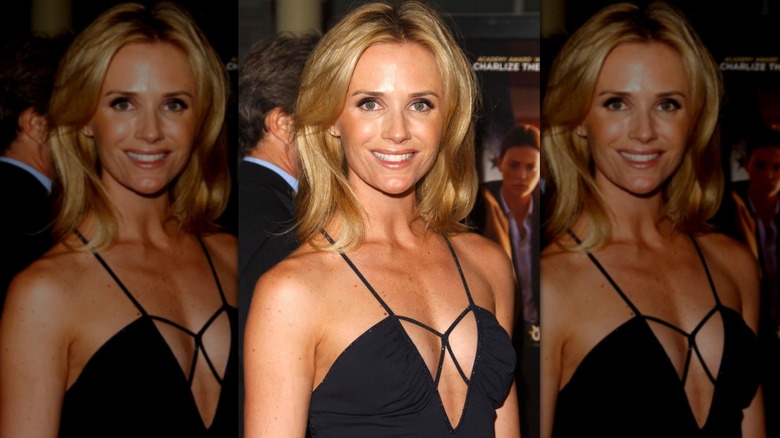 s_bukley/Shutterstock
Despite her admittedly strong educational background, Jennifer Siebel Newsom found that her acting dreams were not what she imagined they would be. As a woman, she was constantly judged for her looks and not her resume. Siebel Newsom previously told Politico that while she tried to start her career at age 28, this was considered "old by Hollywood standards." She was even encouraged not to share her educational background for fear of appearing "too smart." It also didn't help that she was reportedly not really encouraged to pursue a career of her own. Siebel Newsom has even described her upbringing as more "traditional," per the Washington Examiner. Her own mother, Judy Siebel, quit her job after marriage, though she would still stay active in volunteer roles.
Nevertheless, Jennifer Siebel Newsom would still land some small acting roles in "Mad Men," "Days of Our Lives," "Strong Medicine," and "NUMB3RS." Additionally, some of her movie roles included "April Fool's Day" and "Trouble with Romance." Still, Siebel Newsom was left dissatisfied with her experiences as an actress. She would later transition from acting and go on to launch a filmmaking career exploring gender issues.
She made controversial remarks about allegations against then-Mayor Gavin Newsom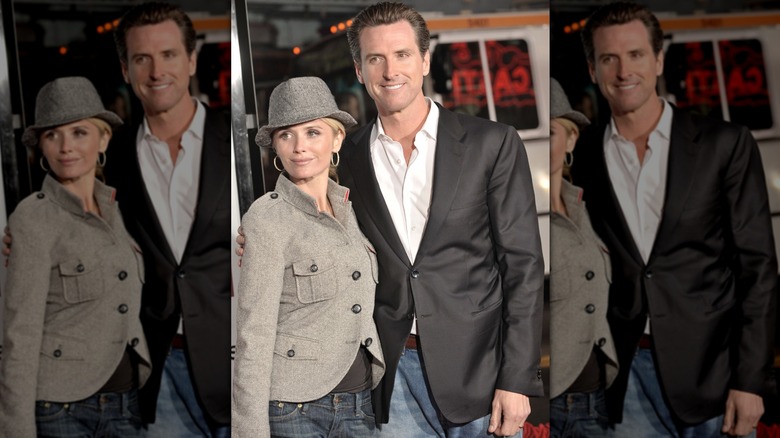 Steve Jennings/Getty Images
In 2006, Jennifer Siebel Newsom met Gavin Newsom during a blind date where they reportedly meshed well together very quickly. At the time, Newsom was the mayor of San Francisco and was recently divorced from his first wife, Kimberly Guilfoyle, who would later become engaged to Donald Trump, Jr.
A few months into their relationship, Siebel Newsom became embroiled in what could be construed as her first political-related controversy. In 2007, allegations of an extramarital affair on the part of Gavin Newsom came to light. He was accused of having a romance with Ruby Rippey-Tourk, the wife of his close political aide, Alex Tourk. This all happened while the mayor was still married to Kimberly Guilfoyle. 
In response, Siebel Newsom initially attacked Rippey-Tourk via remarks made online, in which SFGate quoted her as saying she had a "checkered past" and that "the woman is the culprit." Critics quickly pointed out that such statements went against Siebel Newsom's feminist views. Also, while she submitted an apology, she still seemed to stick by her initial assessment of the situation. Despite all this, she and Gavin Newsom would eventually get engaged in 2008. 
She received parental criticism after the 2019 gubernatorial inauguration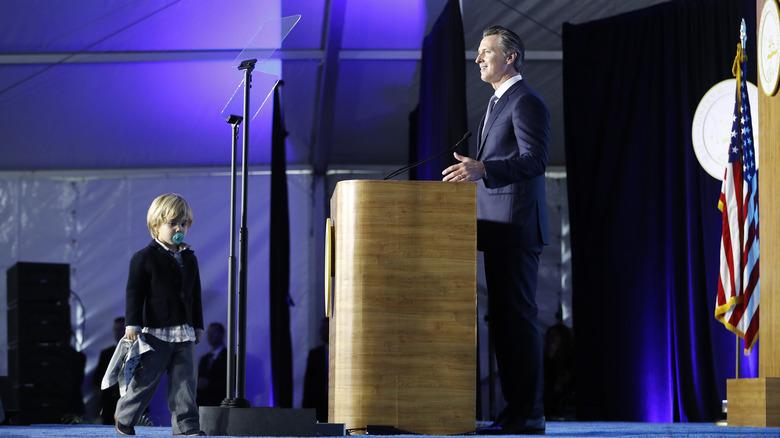 Stephen Lam/Getty Images
Gavin Newsom ran for governor of California and successfully won the 2018 election. In January 2019, Newsom was sworn in as the 40th governor of the state, with his family on stage with him. Unfortunately, what should have been a joyous event for the Newsom family would become a target for controversy. Jennifer Siebel Newsom was criticized for her youngest son, Dutch, going on to the stage wearing a pacifier and holding a blanket. 
While some people in the audience thought the incident was cute and authentic, Siebel Newsom would later write in Glamour magazine about the differences in parenting roles that the criticism stemmed from. 
In an opinion piece aptly titled, "It's Time to Stop Treating Parenting as a Mom's Burden and a Dad's Adorable Hobby," Siebel Newsom wrote: "The media hailed Gavin as 'Governor Dad,' and our son Dutch became an internet sensation. I, on the other hand, was asked by too many people to count — in that half-joking but in fact quite serious tone — how could I have possibly let him get up on that stage, and also, why did he still use a pacifier?!" She also conceded that her husband Gavin was a feminist and would work on women's issues during his time as governor.
She accused Harvey Weinstein of rape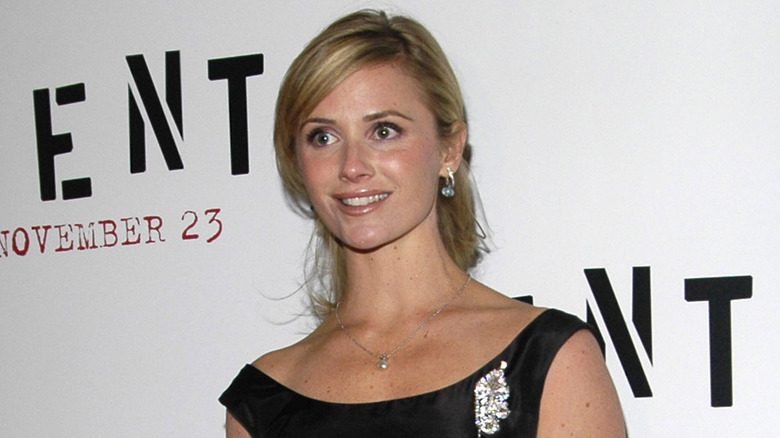 Desiree Navarro/Getty Images
In 2022, Jennifer Siebel Newsom accused Harvey Weinstein of rape almost two decades earlier. In 2005, she was an actress and aspiring filmmaker and was approached by Weinstein, whom she thought took a legitimate interest in her work. She first met the former movie producer at a bar while attending the Toronto Film Festival when he asked to set up a meeting where they could further discuss her work. 
The two would later meet up at the Peninsula Hotel in Beverly Hills, where the incident unfolded. Jennifer Siebel Newsom would testify that Weinstein set up the meeting in his hotel suite, where he seemed "uninterested" when she tried to tell him about her projects. He allegedly then became aggressive with Siebel Newsom and assaulted her in his hotel bedroom. When asked in court about the incident, CNN quoted Siebel Newsom saying: "You don't say no to Harvey Weinstein. He could make or ruin your career. I thought I was going to discuss my projects." This tragic event not only stuck with Siebel Newsom but she was forced to relive her trauma on a public scale nearly two decades later.
If you or anyone you know has been a victim of sexual assault, help is available. Visit the Rape, Abuse & Incest National Network website or contact RAINN's National Helpline at 1-800-656-HOPE (4673).
She had to relive her traumatic rape during her testimony in Harvey Weinstein's 2022 trial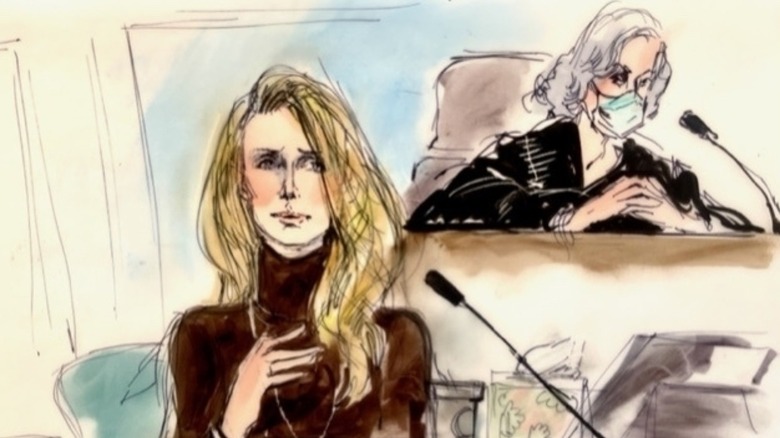 BACKGRID
Jennifer Siebel Newsom testified in November 2022 during Harvey Weinstein's trial in a Los Angeles courtroom, where she delivered a powerful and emotional recollection of an alleged rape by Weinstein in 2005. "I was so violated and I don't know how that happened ... I didn't see the clues and I didn't know how to escape," Siebel Newsom recounted (via NPR).
The experience of reliving the traumatic incident overwhelmed Jennifer Siebel Newsom on the stand, where she reportedly cried and nearly screamed during her testimony. In total, NPR estimates that she spent two-and-a-half hours on the witness stand during the trial. "It was a horrific experience," Siebel Newsom told the Los Angeles Times regarding the trial. "I wouldn't wish it on anyone." After the trial, she decided to turn her trauma into action. As California's First Partner, she has talked about funding for victims of rape and domestic violence, as well as criminal justice reform.
The Weinstein defense team took aim at her experiences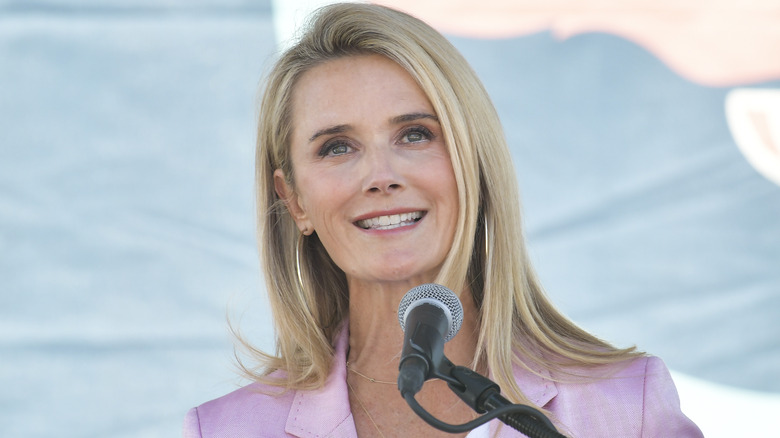 Rodin Eckenroth/Getty Images
To add to Jennifer Siebel Newsom's trauma as a rape survivor, Harvey Weinstein's defense team dealt personal blows in an effort to undermine Siebel Newsom's credibility. The Los Angeles Times quoted Mark Werksman, one of Weinstein's defense attorneys, as saying that she was "just another bimbo who slept with Harvey Weinstein to get ahead in Hollywood." Werksman also claimed that the incident between Siebel Newsom and Weinstein was consensual.
In a further effort to question Jennifer Siebel Newsom's credibility, the defense team went on to accuse her husband, Gavin Newsom, of accepting political donations from Weinstein. While the governor of California reportedly returned such donations to Weinstein, attorney Mark Werksman seized on this piece of knowledge. "Well is that just politics, that you just take money from someone who has done something despicable to your wife unless everybody finds out about it?" NPR quoted Werksman asking during the trial. He also accused Siebel Newsom of having "a lot of time to think" about the 2005 rape, which she argued, on the contrary, that the horrific experience was something she tried to forget.
She has come under more scrutiny with rumors of Gavin Newsom's presidential aspirations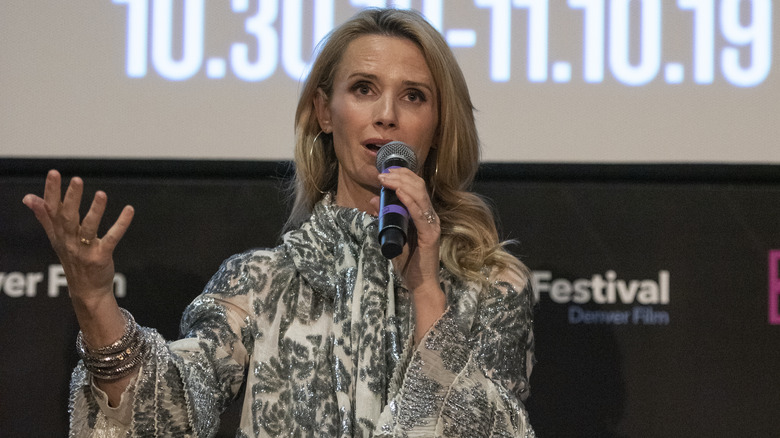 Thomas Cooper/Getty Images
While Gavin Newsom's presidential aspirations have not been confirmed, the expert consensus is that it's only a matter of time before he will throw his hat in a national race at some point. "Building a national profile now, the most likely scenario where that really comes to fruition is for 2028," political science professor Eric Schickler told The Hill in April 2023. If Newsom were to consider running for president, this would admittedly throw his wife Jennifer Siebel Newsom further into the spotlight.
One such example is scrutiny over her non-profit film-making company, The Representation Project, whose documentaries are shown in some public schools in California. The films have been criticized for pushing ideologies on public school children. "The Representation Project's films and school curricula deserve scrutiny because taxpayers fund schools that license them," Adam Andrzejewski told Fox News. Andrzejewski's group "Open The Books" was reportedly the first to bring the controversy to light. Still, Jennifer Siebel Newsom has pushed back against such critics. "Now we see and are actively challenging limiting gender stereotypes everywhere from the White House to the sports field to the media at large," she said in an interview with Education World.