What We Know About Tiffany Trump's Past Life As A Pop Musician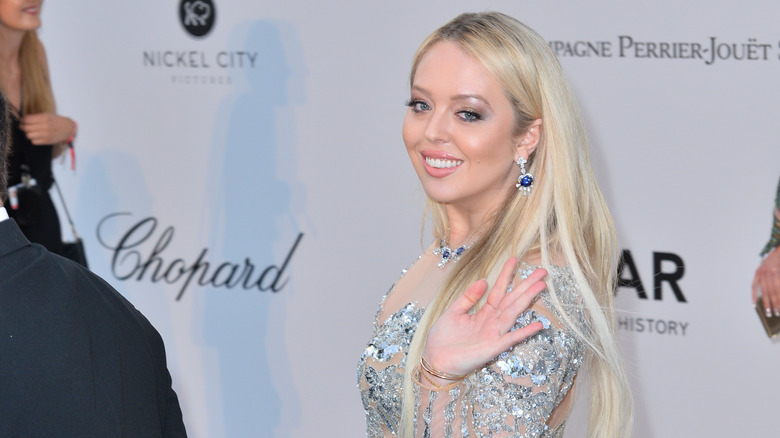 Featureflash Photo Agency/Shutterstock
Tiffany Trump has always ventured in a different direction than her powerful political family. Having grown up on the West Coast with her mother, Marla Maples, while her father, former President Donald Trump, and half-siblings lived on the East Coast, the distant daughter was able to maintain a mostly normal childhood. 
This is something Tiffany cherished, acknowledging during a 2013 interview with Oprah Winfrey (via E! News) that she was grateful to be mostly away from the watchful gaze of the public. While her sister, Ivanka Trump, and brothers, Donald Jr., Eric, and Barron Trump, were being molded into big-city socialites in their youth, Tiffany was eyeing a music career in her teens.
She even released her own single, "Like a Bird," in 2011. The record was not a huge success at the time, and Tiffany soon turned her attention to her studies instead. Nevertheless, TikTok got ahold of the tune a decade later and quickly reminded people of her brief time as a pop musician.
Tiffany Trump was once very passionate about music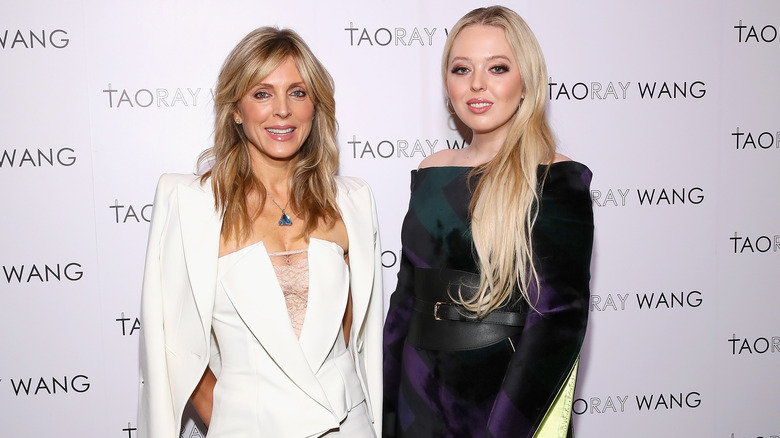 Astrid Stawiarz/Getty Images
When Oprah Winfrey's episode of "Where Are They Now?" aired on February 7, 2011, featuring Tiffany Trump, "Like a Bird" had just been released. During that episode, the then 17-year-old took cameras along with her as she performed in the recording studio. Trump was still in high school but noted in the interview that her love for singing had been with her throughout her life.
"I love music. It's always been a big passion for me," she shared. However, even with such an appetite for creating melodies and dreams of creating tunes on a larger scale, Tiffany made it clear that her education came first. Her mother, Marla Maples, was also a singer at one point, performing in Broadway shows such as "The Will Rogers Follies" and "Love, Loss and What I Wore" before relocating to Los Angeles. 
Maples even released an EP entitled "One World Of Love" in 2011 and a full-length project in 2013 called "The Endless," both of which can be found on her Spotify page. With such a strong musical influence in the home, it's no wonder it rubbed off on Trump. The relationship between Donald Trump and his daughter has been strained throughout the years. Therefore, it is unknown what he thinks about her singing.
It appears that there was an entire album in the works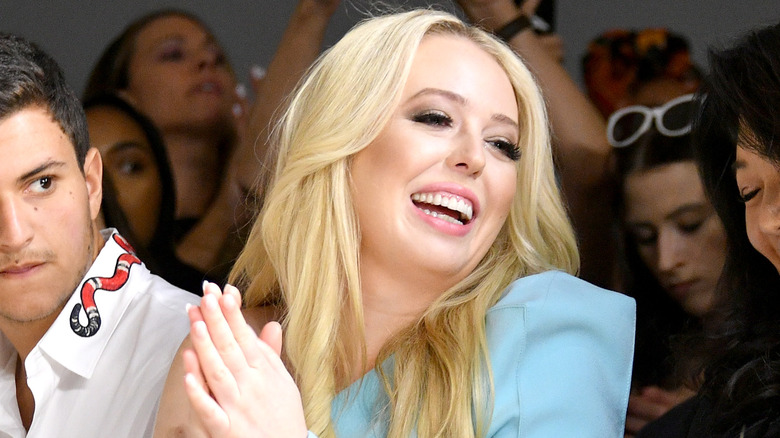 Dia Dipasupil/Getty Images
Tiffany Trump's debut single, "Like a Bird," featured two up-and-coming musicians by the names of Vincent "Logic" Pryce and Sprite Steban Demari. Demari and Trump were friends and worked closely on her music prior to his death in 2016. In addition to her first track, another song surfaced on YouTube called "Paranoia," also featuring Demari. 
Pryce spoke with The Tab after Demari's passing and revealed that there were several more tracks in the works by Trump. "Two of the songs we are still working on because we are looking at getting other features on the song, which is why I think they haven't been finished yet. They aren't ready to be released," he said, adding, "We are just taking our time, and I believe it's gonna happen."
In recent years, there hasn't been any new information surrounding Trump's lost album. Even with a boost from social media, the Georgetown Law School graduate no longer appears to be heavily invested in the music business. Instead, the wealthy newlywed is spending her days vacationing with her husband, Michael Boulos, and once again steering clear of the spotlight.