Days Of Our Lives Star Judi Evans' Life Was Once A Literal Circus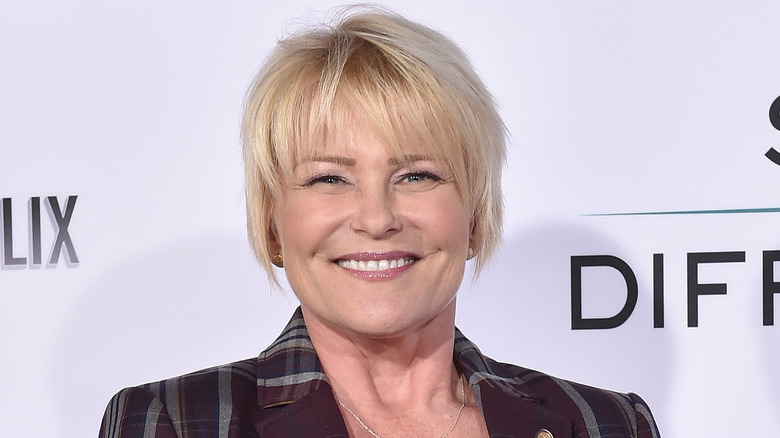 Axelle/bauer-griffin/Getty Images
"Days of Our Lives" fans have watched Judi Evans for decades. The actor has been a part of the Salem landscape since 1983, when she landed the role of Adrienne Johnson. She now plays the role of the wild and scheming Bonnie Lockhart. However, Evans has also appeared in several other projects such as films like "She's Having a Baby," "The Party Animal," "Deadly Patient," "Blood Runs Thick," and "Love is on the Air." She's also a seasoned soap opera vet, appearing on "Guiding Light" as Beth Raines, "Another World" as Paulina Carlino, and "As the World Turns" as Maeve Stone. However, before her acting career took off, Evans actually worked in a circus — which might have helped her during a recent "Days of Our Lives" clown storyline.
The California native had an interesting childhood before catching the acting bug. Longtime viewers may be surprised to learn about her other career moves and the special set of skills that she honed at a very young age.
Judi Evans once worked as a clown in the circus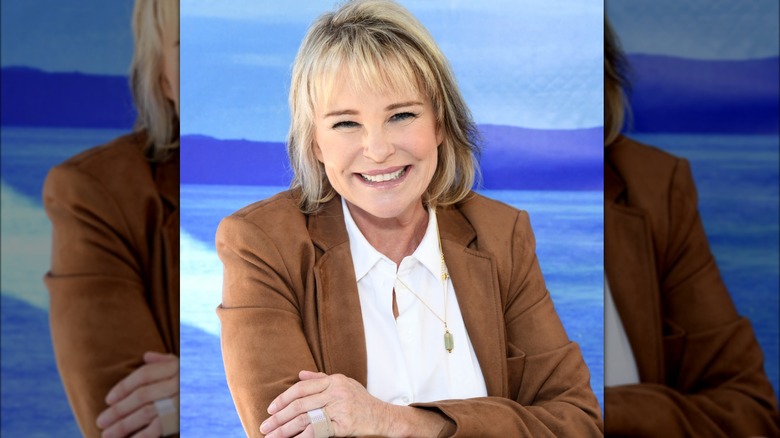 Jc Olivera/Getty Images
Before becoming a soap star, Judi Evans traveled in the circus with her entire family. The "Days of Our Lives" actor had duties as a baby clown in a circus where her parents were trapeze artists and her three older brothers helped with props and even juggled, per Soap Hub. "I felt I had something different from anyone else. I felt like I was almost privileged," she told Soap Opera Digest of her upbringing.
However, when Evans was young, her family opted to leave the circus life and settle down in the suburbs, where the actor says she felt right at home. She also admits that she had no trouble transitioning from the traveling circus to a more routine lifestyle and that her time performing as a clown actually helped her become more outgoing than the rest of the children in her class. That confidence also led her to acting in school productions. "I was performing with a lot of friends, and we had fun. And it was the applause, too. You know, that's very exciting," she stated.
It seems that Evans has no trouble reinventing herself and starting new chapters, whether she's tackling soap opera characters, performing in the circus, or starting a new career helping the community — like one of her most recent endeavors.
Judi Evans also works in the funeral business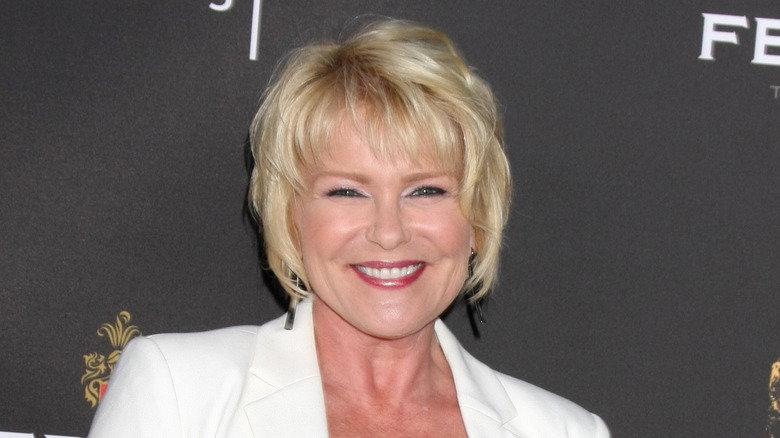 Kathy Hutchins/Shutterstock
Judi Evans has certainly lived an interesting life, and she didn't stop at acting. After decades in the entertainment business, the actor decided to try her hand at sales and actually started working in the death care industry. "I've also started a new facet to my life. I now sell cemetery property and funerals on a pre-need basis at Rose Hills Memorial Park in Whittier, California. I find it extremely rewarding to be of service to the community," she previously told We Love Soaps.
Evans revealed that she's proud of all of the things she's accomplished as an actor, but she always wanted to do something to contribute to society and give back to the community around her. "Working in the funeral/cemetery business, I truly feel like I am making a difference in people's lives, person by person," she revealed to Breathe Cast." At the end of the day, if I have somehow made someone's darkest day a little better, a little brighter, then I am truly happy and blessed," she added.
Of course, Evans hasn't lost interest in acting, and fans can continue to watch the talented actor use her many skills and life experiences as she channels her "Days of Our Lives" characters.