Sinead O'Connor, Iconic Irish Singer, Dead At 56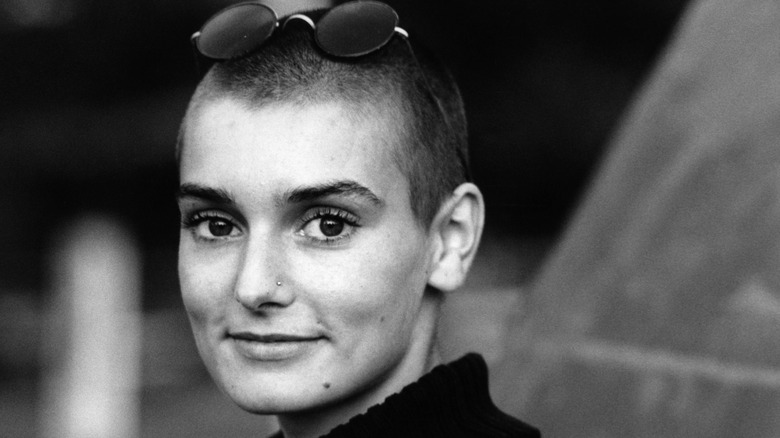 Michel Linssen/Getty Images
Sinead O'Connor has died at the age of 56, according to The Irish Times. Details about what happened to the iconic singer or how she died weren't immediate made clear, but her family released a statement to RTE saying, "It is with great sadness that we announce the passing of our beloved Sinead. Her family and friends are devastated and have requested privacy at this very difficult time."
Perhaps best known for her 90s hit, "Nothing Compares 2 U," O'Connor was born and raised in Ireland and developed a love for music at a young age. She started writing songs as she got older and eventually broke into the entertainment business — though she had a very different sound. "She just seemed like an emissary from a bold new world," music critic Jessica Hopper said of O'Connor (per NPR). "She came along at a time when alternative music was just starting to cross into the mainstream, but she was straddling both those things. She was immediately iconoclastic," Hopper added.
Over the course of her career, O'Connor released a total of 10 studio albums. Her most recent was "I'm Not Bossy, I'm The Boss." which was released in 2014. O'Connor was also honored with several award nominations and took home her first Grammy in 1991 for Best Alternative Music Performance. She is is survived by her three children, Jake Reynolds, Roison Waters, and Yeshua Bonadio. O'Connor's son, Shane Lunny, tragically died in 2022.
Sinead O'Connor entered rehab in 2020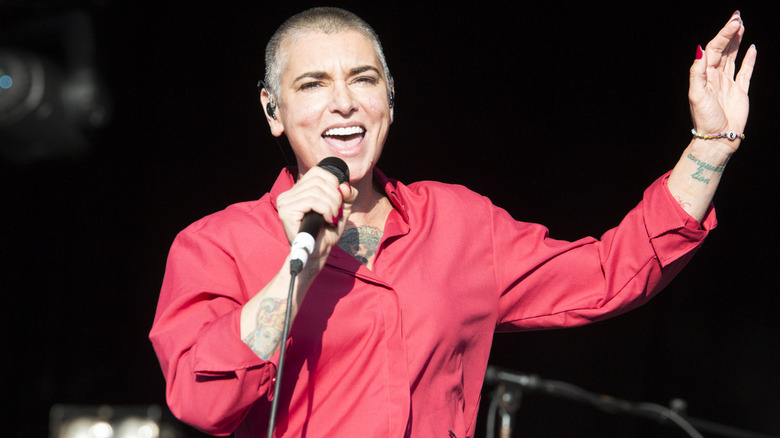 Rob Ball/Getty Images
Sinead O'Connor struggled with her mental health for years. She was previously diagnosed with bipolar disorder, complex post-traumatic stress disorder, and borderline personality disorder, per People magazine. During an interview with Oprah Winfrey, O'Connor revealed that she attempted suicide in 1999, according to Rolling Stone. In 2015, fans became increasingly worried about O'Connor's well being after she posted what appeared to be a suicide note on her Facebook account.
In November 2020, O'Connor posted a lengthy statement announcing her decision to go to rehab. "I had a very traumatic six years and this year was the end of it but now recovery starts," she tweeted at the time (via People). "This year I lost someone beloved and has affected me so badly that I became briefly addicted to a drug other than weed," she continued, adding, that she'd grown up with a great deal of "trauma and abuse" but had never taken the "time to heal." In January 2022, O'Connor took to Twitter to share that her 17-year-old son had died by suicide. "He decided to end his earthly struggle and is now with God," she wrote, according to Sky News.
Tributes to the late singer have been pouring in on social media since news of her death was announced.