The Real Reason Sinead O'Connor Was Banned From SNL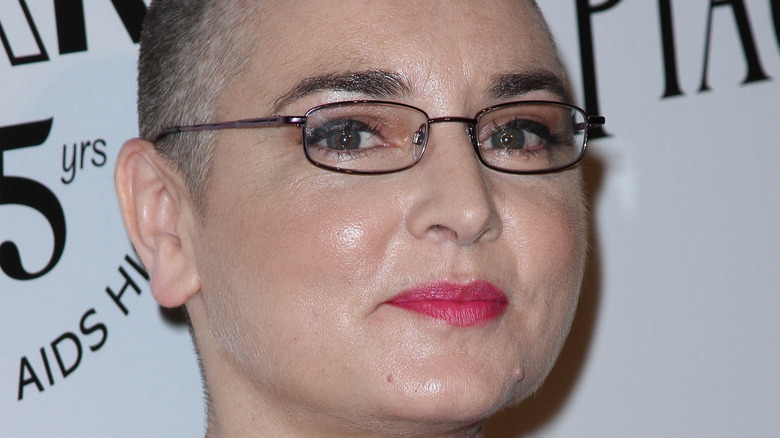 Shutterstock
Singer Sinead O'Connor caused a firestorm of controversy in 1992 that would conclude with the Irish performer being banned from "Saturday Night Live" for life. O'Connor was a guest on the show on October 3, 1992. While singing a cover of Bob Marley's song "War," she added a few lines to the tune that were about the horrors of child abuse. At the conclusion of the song, she pulled out a photograph of Pope John Paul II, yelled "Fight the real enemy!" and promptly tore the photo to shreds (via The Things). 
At the time, most people didn't realize that the Catholic Church had a sexual abuse problem, and the blowback against O'Connor was fierce. According to The Things, NBC received an unprecedented 4,400 calls that night, the vast majority being complaints about Sinead's onstage antics.
These days, people are calling on "Saturday Night Live" to issue a formal apology to O'Connor for how she was treated, both by the show and by the media. As Ken Burch writes on Medium, "Sinead O'Connor committed truth on this issue in the only way she could." 
Sinead O'Connor doesn't regret her SNL performance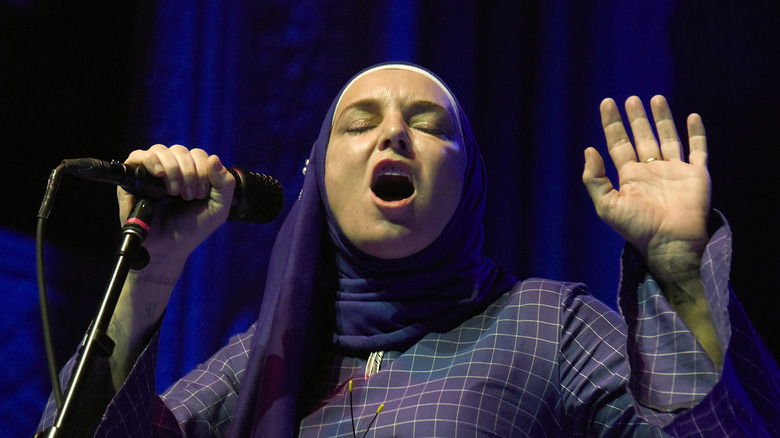 Tim Mosenfelder/Getty Images
Sinead O'Connor recently admitted that she doesn't regret anything about her performance on "Saturday Night Live." While speaking to Carson Daly in April 2021, she pointed out that she was obviously right. "Ten years after the pope ripping episode, you all then found out in America that this was going on. We always say Americans, they think nothing happened until they found out about it," she said (via TODAY).
O'Connor also says she believes the media tore into her because she didn't behave the way they expected her to. "The media was making me out to be crazy because I wasn't acting like a pop star was supposed to act. It seems to me that being a pop star is almost like being in a type of prison. You have to be a good girl" (via TODAY).
Since the infamous incident, O'Connor has been open about her mental health. She's been diagnosed with complex post-traumatic stress disorder and borderline personality disorder, and even told TODAY that the disorders are due to abuse she suffered as a child. "I suffer from a condition called complex post-traumatic stress disorder, from things that I went through growing up." It seems Sinead O'Connor's vulnerability and advocacy haven't ceased. 
If you or someone you know may be the victim of child abuse, please contact the Childhelp National Child Abuse Hotline at 1-800-4-A-Child (1-800-422-4453) or contact their live chat services.