The Real Meaning Behind Morgan Wallen's Last Night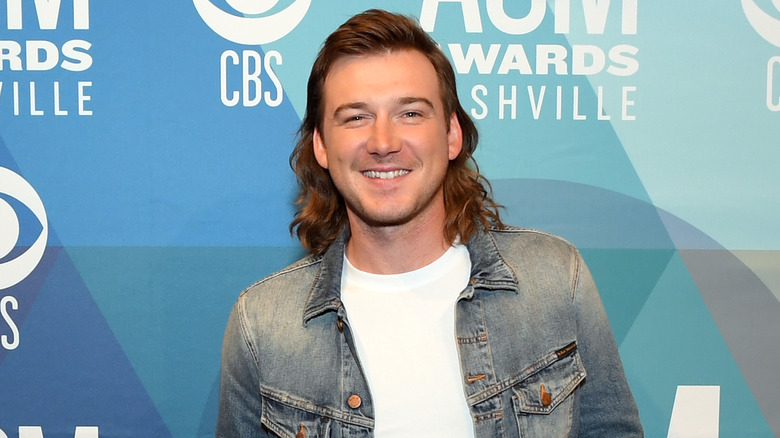 Jason Kempin/acma2020/Getty Images
Morgan Wallen has become one of the most popular names in country music. The young artist jumped on the scene with his smooth voice, emotional songs, catchy lyrics, and a lot of style. Wallen actually first appeared on "The Voice" before rising to fame with songs like "Chasin' You," "Flower Shops," "Up Down," "Whisky Glasses," and "Thought You Should Know." The singer also had a huge hit on his hands with his song "Last Night," which has become one of his most popular hits.
Meanwhile, Wallen's career has been filled with a lot of ups and downs. In addition to the success of his songs, he's also become controversial for some of his past behavior, such as breaking COVID-19 protocol, which led him to be booted from performing on "Saturday Night Live," as well as a recording of him using a racial slur, per The Guardian.
Through it all, Wallen has remained apologetic, went through treatment and is dedicated to doing better. It may be because of that, he has maintained much of his fanbase. And, with the release of "Last Night," Wallen returned to his former glory as a top country artist, and fans can't seem to get enough of the emotional song, which is highly relatable to anyone who's ever dealt with relationship drama.
Morgan Wallen's Last Night is a tune about relationship struggles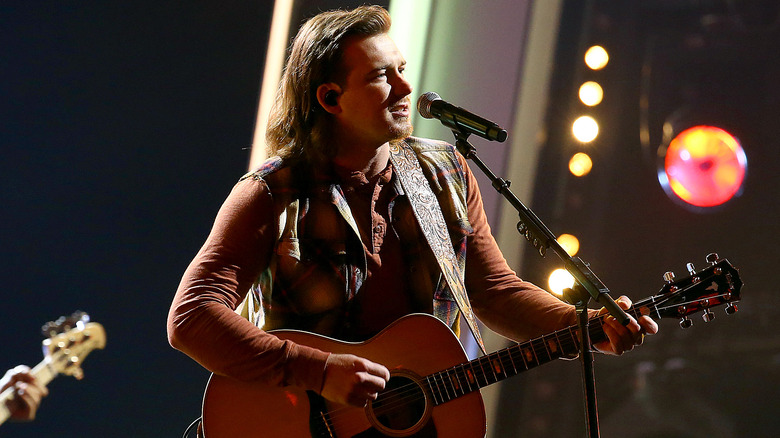 Terry Wyatt/Getty Images
Anyone who listens to Morgan Wallen's "Last Night" will clearly understand that the song was written about a relationship between two people who argue a lot, but are deeply in love. The song plays out a storyline of a couple that drank too much and opened up in an honest way about their romance, with lyrics such as "Last night we let the liquor talk / I can't remember everything we said but we said it all / You told me that you wish I was somebody you never met." The story behind the song hints that the couple can't seem to stay away from one another despite how volatile their relationship may be.
It's unclear whether the couple in the song officially break up or get back together after their alcohol-fueled spat. However, from Wallen's point of view, the relationship doesn't feel done. "I know you said this time you really weren't coming back again / But baby, baby, somethin's tellin' me this ain't over yet," the lyrics read.
"Last Night" was written by Ashley Gorley, Ryan Vojtseak, Jacob Kasher Hundlin, and John Byron. When asked why he chose the song as one of his first singles off the album along with "Every Thing I Love" and "I Wrote The Book," Wallen told American Songwriter that the songs feel "really diverse" and really introduced the album in a perfect way.
Last Night has set multiple records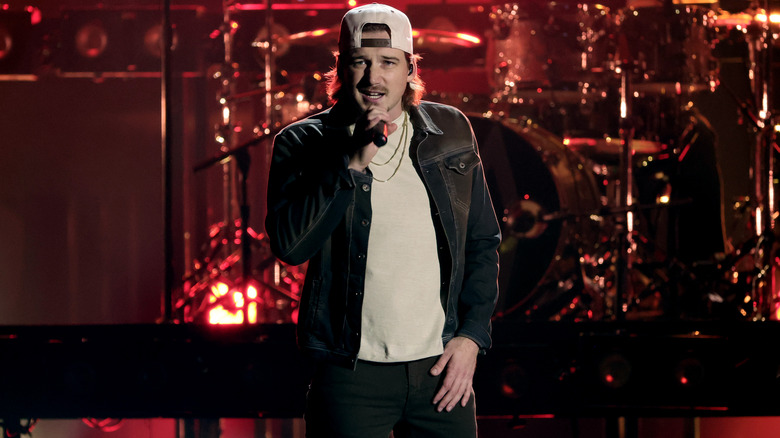 Michael Loccisano/Getty Images
Fans love Morgan Wallen's song "Last Night" so much that the tune set a record for the longest-running No. 1 country song on the Billboard charts. Wallen churning out hits is nothing new. However, "Last Night" seems to be special as it pushed Kenny Rogers' "Lady" out of the top spot for the longest-running country hit at the top spot on the chart. In addition, the single also became the first ever song to reach the top of the Billboard chart and the Country Airplay charts at the same time, as well as the first song to ever earn over 1 billion streams in the United States.
Ashley Gorley, one of the writers of the hit song, previously revealed that his success has come from finding the perfect singer for his lyrics. "As a writer you have to get in the mindset of writing something for an artist that sounds like them stylistically but is something that they haven't done before," he told Entertainment Focus. "I'm not an artist, I just use what I'm good at to craft something that they and their fans might like," he added.
It's clear that "Last Night" has taken the music world by storm, with fans loving Wallen's soulful country accent and the emotion behind his voice as he sings about love and loss. In addition, the song has also furthered the singer's career and added to his massive fanbase.