What Does Morgan Wallen's Chasin' You Mean?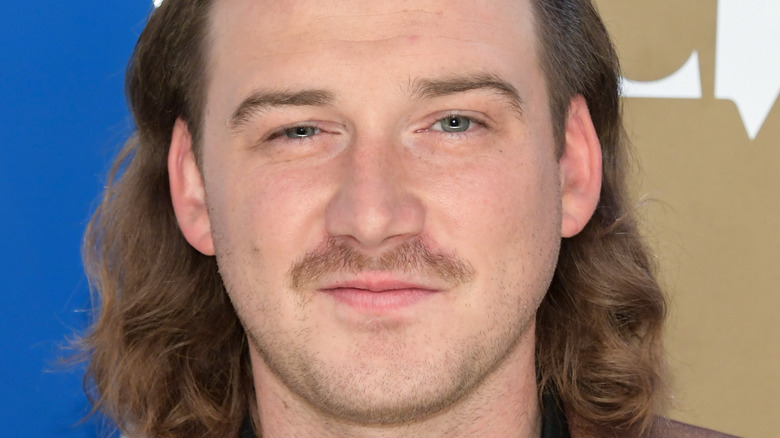 Jason Kempin/Getty Images
Morgan Wallen was described as being "poised to be the future of country music" by the Washington Post. It's been seven years since his audition for NBC's "The Voice" and after enjoying time at the top of the charts and winning awards at the Country Music Association Awards, his massive success isn't lost on the 27-year-old. He's thrown a lot of emotional turmoil at his music but what does Morgan Wallen's "Chasin' You" mean? The country music star told Billboard that the track was particularly "special" to him.
With lines like "Chasin' that you and me I only see in my rearview", "Chasin' You" has highlighted that Wallen knows how to pine. "Chasin' You" appears on his debut album, "If I Know Me," and was co-written by Jaime Moore and Craig Wiseman, explains The Boot. Country Now writes that in the song Wallen looks back on a relationship with an ex, remembering all of the good times they've spent together. However, in the song, he's moved on with someone new. He still can't get his previous relationship out of his mind though. 
"I remember the day we wrote this song. I had just moved to Nashville not even six months prior" Wallen said on Country Music Tattle Tale, "When writing the song I never imagined that it would be a #1 or that I'd be singing it in front of thousands of people. It's crazy to think about what all has transpired in my life since that day."
He's tried to remain authentic in his success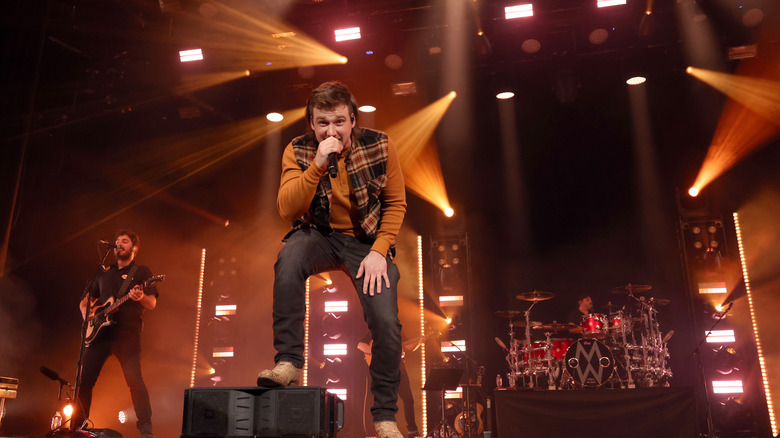 John Shearer/Getty Images
While Morgan Wallen has become one of the most recognizable faces in country music, he's tried to stay humble. In an interview with Country Now he said, "The fact that people are buying into me, and treating me so well, and caring — I already took it serious, but it makes me take it more serious...I sing, I write, we record. That's just my life. I put every bit of passion I've got into it because I'm so grateful to have this chance."
Fans have connected with Wallen's music because his lyrics are intimate and personal. It seems he takes great inspiration from his own life and the things he's been through. "I think the most important thing is to be yourself, 100% — to be transparent," Wallen told The Boot, "If you're up there and you're not comfortable in your own skin, people can tell, and it just creates a weird vibe for everybody involved."
As he gained fame, the Washington Post writes that there's more of a balance between his true-self and his growing audience. "A lot of people get too caught up in trying to be Hollywood ... like that's the epitome of success or something. That's just not how I view it," he said. "Just hard work and treating people good is something to hang your hat on. I don't want those values to get lost," he said.