The Soaps You've Seen Days Of Our Lives' Tina Huang On Before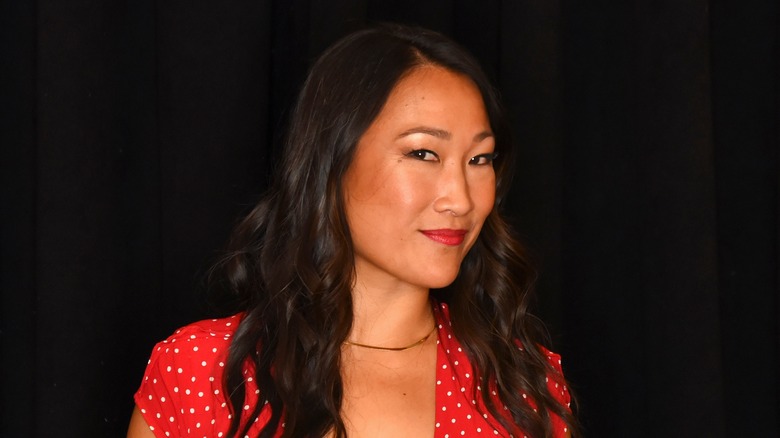 Michael Mattes/Shutterstock
"Days of Our Lives" fans have been watching Tina Huang portray the role of Salem's tough and independent District Attorney Melinda Trask since 2020 after taking over the role from actor Laura Kai Chen. Melinda first stepped into Salem to prosecute Sami Brady (Alison Sweeney) for murder. She also got Hope Brady (Kristian Alfonso) locked up for the murder of Stefano DiMera (Joseph Mascolo) and did her best to get Abigail Deveraux DiMera (Marci Miller) committed to Bayview Sanitarium after she killed Andre DiMera (Thaao Penghlis) before being diagnosed with a split personality disorder. Of course, Huang was a perfect fit for the role of Melinda, as she has a lot of soap opera experience under her belt.
Since taking over the role, Huang's version of D.A. Trask has become a popular presence in Salem, and she's even had a bit of fling with fan-favorite character Stefan DiMera (Brandon Barash). Melinda was also thrust into the spotlight when her younger sister Haley Chen (Thia Megia) came to town and was revealed to be Melinda's daughter, not her sister. Tragically, Haley died in a terrible accident involving Kristen DiMera (Stacy Haiduk), and Melinda was left to pick up the pieces of her life following Haley's death.
With all of the attention that Melinda has been getting on "Days of Our Lives," fans may notice that Huang looks familiar, and that's likely because they've seen her before.
Tina Huang played Dr. Linda Chu on General Hospital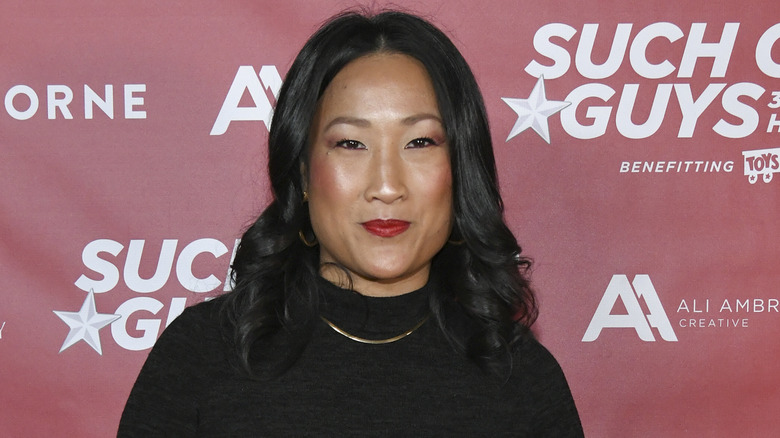 Rodin Eckenroth/Getty Images
Tina Huang first stepped onto the soap opera scene when she was hired in the role of an unnamed prison guard on "The Young and the Restless" in 2007. The actor only appeared in one episode of the iconic sudser. However, it was a stepping stone for her to move on to her next soap opera gig, which was when she was cast as Dr. Linda Chu on the popular ABC daytime drama "General Hospital."
During her time on the show, Huang shared scenes with plenty of fan-favorite soap stars such as Kirsten Storms' Maxie. As a doctor, Linda got to interact with an array of characters during some of their biggest storylines such as when Maxie found out that there was a problem with her unborn baby during labor.
During her time on the show, Huang realized just how difficult the job could be. "SOAPS! Yes! I've been lucky enough to work on a few and see veterans of the shows blow me away with their work," the actor previously told Lindsey Bowden. "It is just a whole different skill set. You have to learn so many lines so quickly and you generally only get one or two takes. The pace is insane. You have to realize you are shooting like sixty scenes a day," she added.
Tina Huang also portrayed the character of Dr. Campbell on The Bold and the Beautiful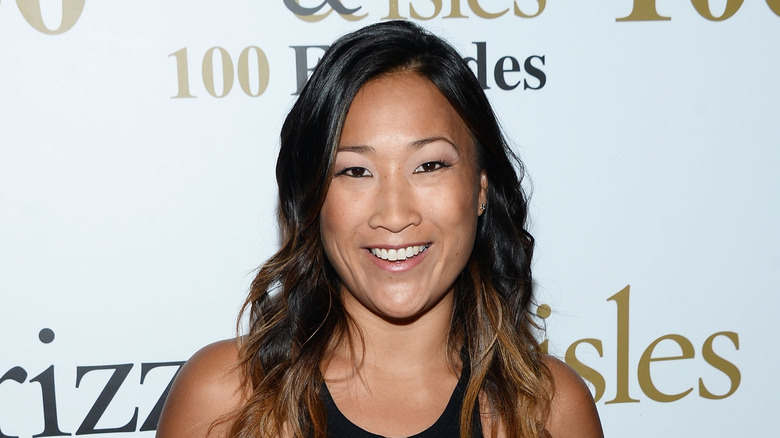 Matt Winkelmeyer/Getty Images
In 2017, Tina Huang played the role of Dr. Cambell on "The Bold and the Beautiful" for a handful of episodes. After appearing as a doctor on both "General Hospital" and "The Bold and the Beautiful," Huang joked about her on-screen history of delivering some of the most iconic soap character's babies. "When anyone's having a baby, I'm over there delivering it," she told Soap Opera Digest after stepping into the role as Steffy and Hope's doctor on "B&B." However, the actor's range goes beyond that of her soap characters.
Huang has also appeared in shows such as "Rizzoli & Isles," "Shameless," "The Night Shift," "Scandal," "Grey's Anatomy," "All Rise," and "NCIS." She's also done voice work for shows such as "Star Wars: The Bad Batch." During an interview with Talk Nerdy With Us, Huang opened up about her love for TV acting. "What's lovely about doing television and film is that you have something captured forever," the actor revealed. "I love that, I love the process of also bonding with your actors, seeing that episode to episode develop, the characters develop," she added.
Soap opera fans have certainly loved seeing Huang develop her characters and can't wait to see what's in store for the actor when it comes to her "Days of Our Lives" character's future.