The Broadway Classic That Gave Hallmark's Lacey Chabert Her Showbiz Start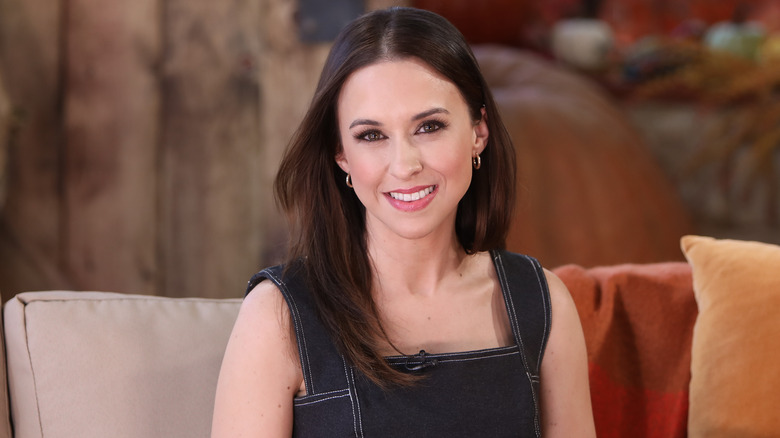 Paul Archuleta/Getty Images
Lacey Chabert is known for a lot of things: her adolescent portrayal of Claudia on "Party of Five," the iconic role of Gretchen Wieners in the modern classic "Mean Girls," and her prolific legacy as a Hallmark Christmas queen. However, diehard fans of the actor know that, before these noteworthy successes, Chabert was making it big on the Broadway stage.
In fact, after becoming a finalist on Star Search in 1991, "The Wedding Veil" actor was cast as young Cosette in a Broadway production of "Les Misérables" at the age of nine. Chabert maintained this role for two years, acting alongside other children so that she only performed six times a week. Even so, the shows would've been performed in front of an audience of more than 1,500 people.
While it may have been an intimidating experience for someone so young, Chabert shares only fond memories of her stage-acting stint. As the catalyst for her subsequent accomplishments, we can't help but look back at her early career with a similarly admiring mindset.
The Hallmark actress reflects on her early Broadway days
When asked about her early career, Lacey Chabert explains that she got into acting at a young age and simply fell in love with it. "I was doing local theater and singing in church as a kid," she on Live with Kelly and Ryan. "Then, I started professionally acting at seven. I know, so young. Seems totally crazy, but I just loved it. I was just kind of born to do this, I think."
In addition to playing young Cosette in "Les Misérables," one of the show's primary protagonists, she also understudied the role of Gavroche. A last-minute change-up on her tenth birthday had Chabert fulfilling these duties, but she faced the unexpected challenge head-on.
"I tucked my hair under a hat and just did it," the actor told Clarion Ledger. "It called for multiple solos — onstage by myself in front of 1,600 people. That's a lesson I've always taken with me. When I get nervous about a role, I just remember being asked to do that and just trusting and going along for the ride — and enjoying it."
Chabert shares what she learned from her early career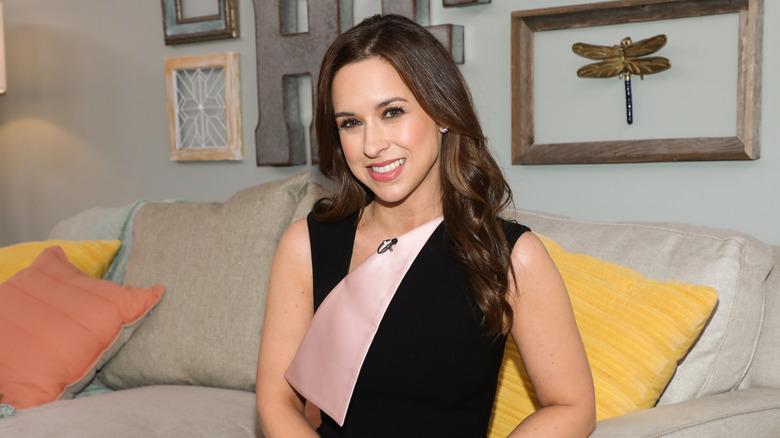 Paul Archuleta/Getty Images
While we love the lesson in courage that understudy duties taught Lacey Chabert, it seems that her initial entry into the show business educated her about more than just steeling her resolve. On top of allowing her to cultivate her love for acting, her time on Broadway demonstrated the importance of work ethic and teamwork.
"Certainly at that age, I didn't understand the weight of the opportunity ... We had other children cast for the part, as well, so I only had to do six shows a week," the Hallmark star shared with the Clarion Ledger. "But it taught me such a great work ethic. You know, the show must go on. And it taught me to be responsible, to really care about my job, and how to be part of a team."
For fans wondering if Chabert would ever return to the stage, the actor has made it clear that she'd definitely be open to it. As she says in an interview with Tinseltown Mom, "I would love to. It's so exciting. The thrill of being in front of a live audience and making them feel like it's a new performance every night, it's just a thrilling challenge and I would love to if there's ever the right opportunity."