Why Lacey Chabert Thinks Mean Girls Has Become A Classic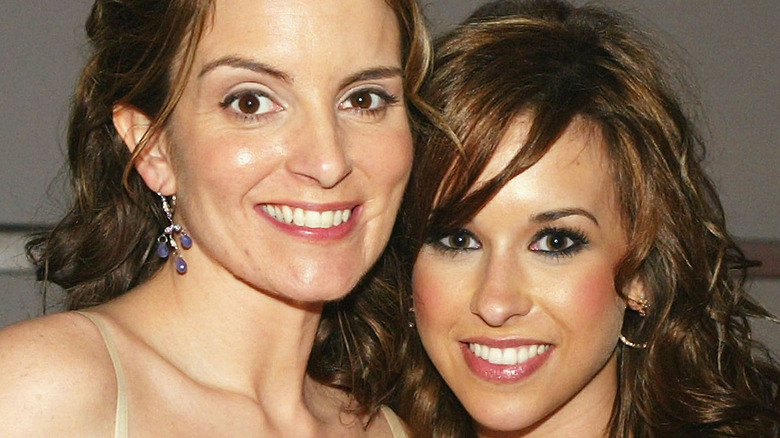 Kevin Winter/Getty Images
There is nothing more thrilling than going back and watching a movie from ten or twenty years ago and realizing that while no one could have known it then, much of the cast would go on to become big stars.
This is certainly the case for "Mean Girls", the 2004 film featuring Lindsay Lohan, Rachel McAdams, Amanda Seyfried, Lacey Chabert, and more. And while Lohan was already a household name at that point and Chabert had some fans from her time on "Party of Five," McAdams and Seyfried were relative unknowns (via Us Weekly). In fact, only a few months after the release of "Mean Girls," McAdams would also star in "The Notebook." catapulting McAdams to national fame (via CapitalFM).
But the film almost turned out a little differently: Lohan initially wanted to portray the Queen Bee and meanest girl of them all, Regina George, instead of newcomer Cady Heron (via Cosmopolitan).
"I wanted to play Regina. I had just played — in 'Confessions [of a Teenage Drama Queen]' and 'Freaky [Friday]' — not the cool girl in school," Lohan would later reveal. Despite her appeals, the film's director, Mark Waters, was adamant that Lohan play Cady.
"So I had a war with him, and he goes, 'No, Cady is the heroine, and that's who you are,'" Lohan shared. "Then I sat in all the auditions. Amanda [Seyfried] auditioned to play Regina as well. It ended up being Rachel [McAdams], and she's wonderful."
The enduring legacy of Mean Girls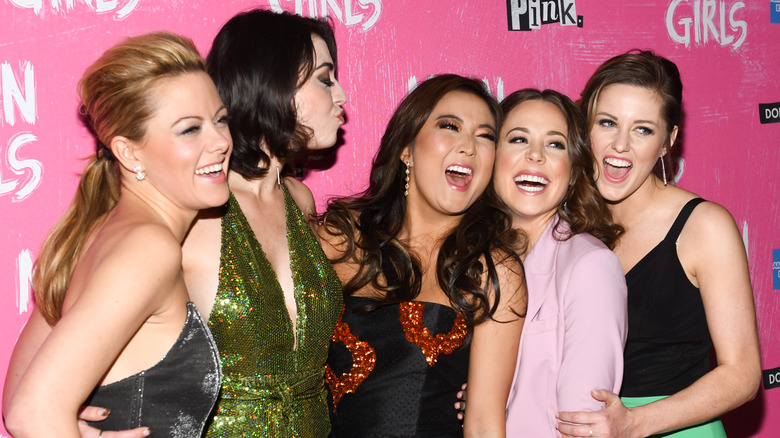 Noam Galai/Getty Images
So while "Mean Girls" could have turned out pretty differently, there's no denying that the film has since become a classic, even spawning a musical version and seemingly even a new movie based on that musical (via Variety, Deadline).
So why has the legacy of "Mean Girls" been so enduring? Lacey Chabert, aka Gretchen Weiners, has a few ideas.
"Out of everything I've done in my entire career, Mean Girls is the thing people talk about the most. It just really resonates, I think because there are elements everyone can relate to — whether they're in high school or college or well beyond that or looking forward to it," Chabert told Allure in 2014. "When I filmed it, I was turning 21, and I was full of insecurities and relating to that desire to fit in, so it was a fun thing to be involved in. And there's no bigger compliment than when people are quoting your lines ten years later."
The film's writer, "SNL" alum and "30 Rock" creator Tina Fey, echoed Chabert's thoughts on this, saying, "It has this little net that catches girls as they pass through preteen and high school age ... Girls will come up to me and say it helped them get through a terrible year" (via Biography).