What We Know About Larsa Pippen And Marcus Jordan's Relationship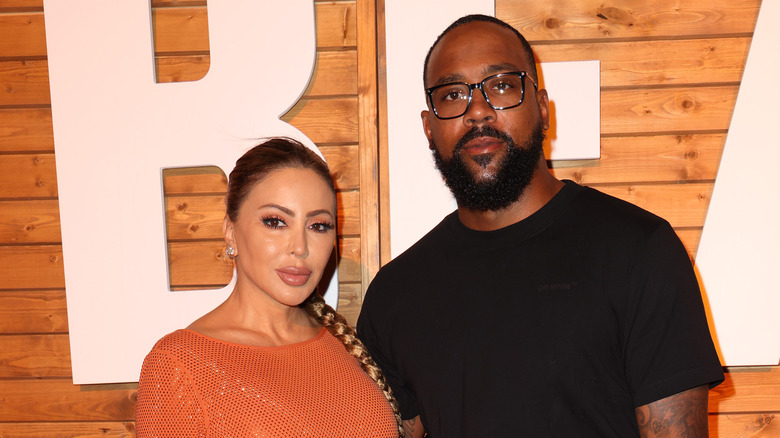 Alexander Tamargo/Getty Images
Larsa Pippen is known for being a reality star on the franchise "The Real Housewives of Miami" as well as a formerly close friend to Kim Kardashian. However, before she was either of those things, Larsa was the wife of NBA legend, Scottie Pippen, the ex-teammate of the basketball great Michael Jordan. The two share children Scotty Jr., Preston, Justin, and Sophia together. However, Larsa and Scottie have called it quits and she's moved on to Marcus Jordan, the son of her ex-husband's former NBA championship teammate.
Marcus is the second child of Michael, and like his father, played basketball in high school and college. However, his basketball career ended after college and he went on to open a high-end sneaker store called Trophy Room. Marcus and Larsa have a 16-year age difference, but they haven't let that stop them from growing their relationship. Of course, the duo knows that some fans think the relationship is a bit odd considering their families' histories together. "I think a lot of people think that our families were really close and intertwined and they really weren't," Larsa previously said on "Watch What Happens Live" with Andy Cohen. "Like I never really knew Marcus, his mom, or them. I just recently met them a couple years ago," she added.
What does Michael Jordan think about Larsa and Marcus' relationship?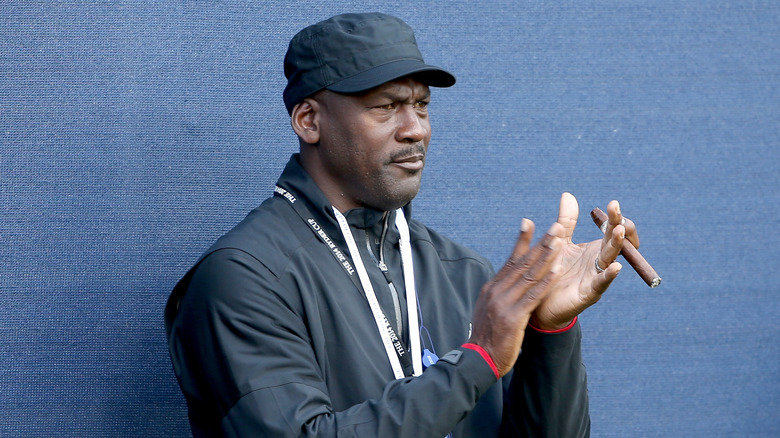 Ross Kinnaird/Getty Images
Larsa Pippen and Marcus Jordan's relationship was a surprise to many fans, but it seems that Marcus' famous father, Michael Jordan, may not be totally in support of the couple's romance. The duo talked about the issue on their "Separation Anxiety" podcast. "I don't think there was ever any hurdles, I just think there was some shock value to the fact that we were dating. Caught maybe some people on my side of the family off guard a little bit," Marcus stated. Meanwhile, Michael seemed to tell a different story when TMZ caught up with the iconic athlete in Paris and was asked about Marcus and Pippen's relationship. When asked if he approved of the romance, MJ laughed off the question at first. However, when asked again, he simply stated "No," and shook his head.
Meanwhile, Larsa doesn't seem to be harboring any hard feelings about Michael being less than thrilled about her relationship with Marcus. "It's not about my parents, his parents. They're all happy. Our whole family's fine," the reality star told Tamron Hall during an interview, adding that she's simply living her life on her own terms. However, Larsa did confess that she never sought out Marcus' attention. Instead, they found themselves spending time together with their mutual friends and their romance blossomed organically.
Larsa Pippen's kids love Marcus Jordan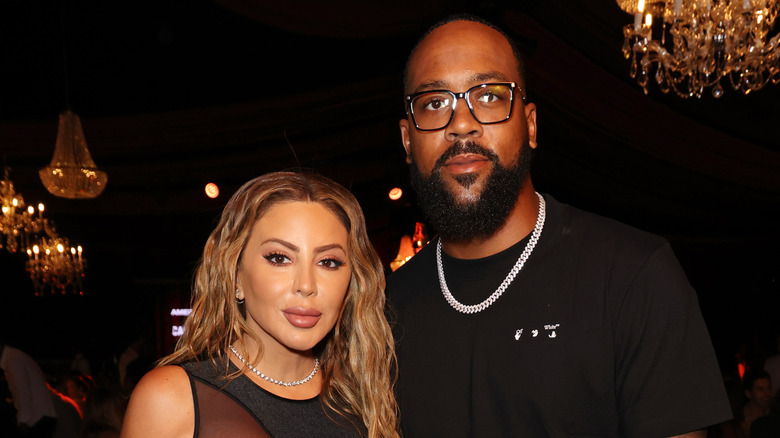 Alexander Tamargo/Getty Images
While it may have been hard for some members of Marcus Jordan's family to wrap their heads around his relationship with Larsa Pippen, the "Real Housewives of Miami" star says that the most important members of her family, her children, are totally on board with the romance. "[My kids], they love Marcus. Like, they love him and I feel like we talk about the same things," Larsa admitted to Us Weekly. The mother of four added that Marcus can easily bond with her kids over topics such as basketball and fashion. "It is just an easy fit for our family," she stated.
As for Larsa's ex-husband and Michael Jordan's former teammate, Scottie Pippen, he reportedly stays out of Larsa's personal life and she returns the favor following their divorce. "He's never asked me about my personal life," she told the outlet, adding that she and their ex keep their focus on co-parenting their children. "I think the only conversations we've ever had after we broke up [were] really about our kids."
Whether fans agree with Larsa and Marcus' romance or find it a bit odd, the pair aren't apologizing for their connection and have proven to be living their lives to the fullest while enjoying each other's company.