Larsa Pippen Speaks Out About Her Relationship With Kim Kardashian Today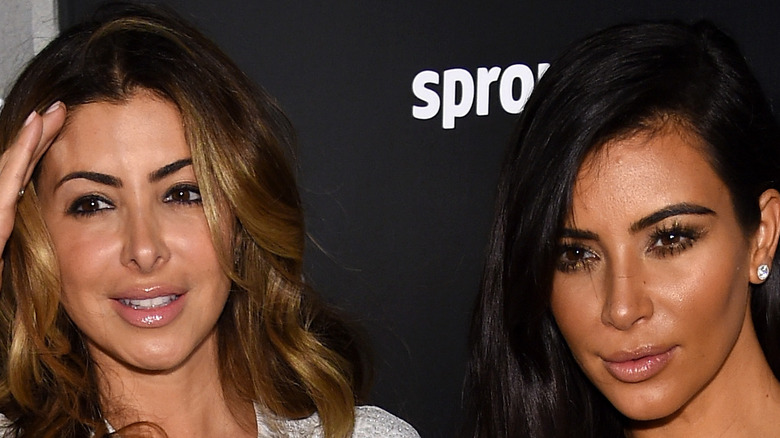 Dimitrios Kambouris/Getty Images
The Kardashian/Jenner family's fame may have remained constant, but one thing that's ever-changing in their lives is who they surround themselves with. Ever since the very first feud between Kim Kardashian and Paris Hilton, fans have watched the family go from spending every waking moment with a friend to completely cutting them out of their lives (via Elite Daily). How could anyone forget the entire family's excommunication of Jordyn Woods? While the case with Woods was a pretty straightforward open-shut case of infidelity coming between the friendship, most of the time fans are left completely perplexed as to why the Kardashian/Jenner's choose to remove friend's from their inner circle all of a sudden (via Harper's Bazaar).
Stylists and assistants come and go, but no Kardashian/Jenner cancellation has fueled quite as much hot debate as the end of Kim's friendship with Larsa Pippen (via Screen Rant). Pippen has never been shy to open up about the feud, and here's her latest update on where the ex-besties are today.
Larsa says her and Kim have both apologised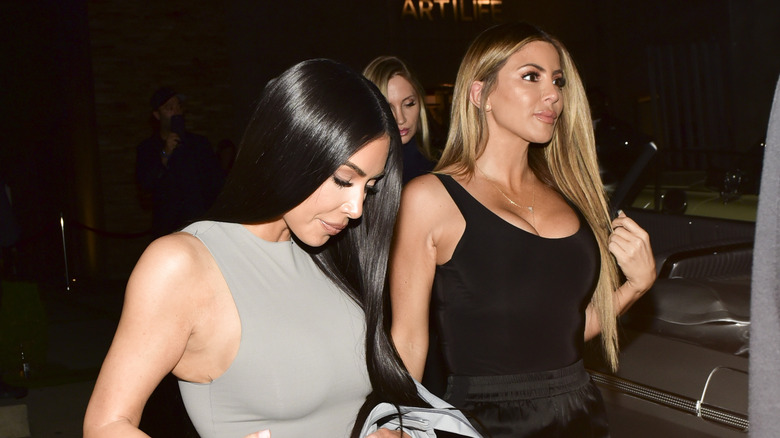 Wesley Hitt/Getty Images
There was a time where you wouldn't see Kim Kardashian without Larsa Pippen attached at the hip. So, in the summer of 2020 when suddenly Pippen was missing important Kardashian events fans were suspicious. Suspicions were confirmed when Kim, Khloe, and Kourtney unfollowed Pippen and she unfollowed them back (via Buzzfeed). It wasn't until November, 2020 that Pippen spoke candidly on the "Hollywood Raw" podcast all about her theories on the fallout where she blamed Kanye West for "brainwashing" the family into hating her. 
Over a year later, with Pippen now starring in "The Real Housewives of Miami," the feud topic seems to be reopened. Speaking exclusively with Us Weekly, Pippen gave an update about where her and Kim are today, "I feel like we're in a really good place. You know, I feel like there was a lot [of] miscommunication at the time," the 47-year-old star hopefully shared. "We've all apologized to each other. We're in a really good place."