Meet Sarah Jessica Parker And Matthew Broderick's 3 Kids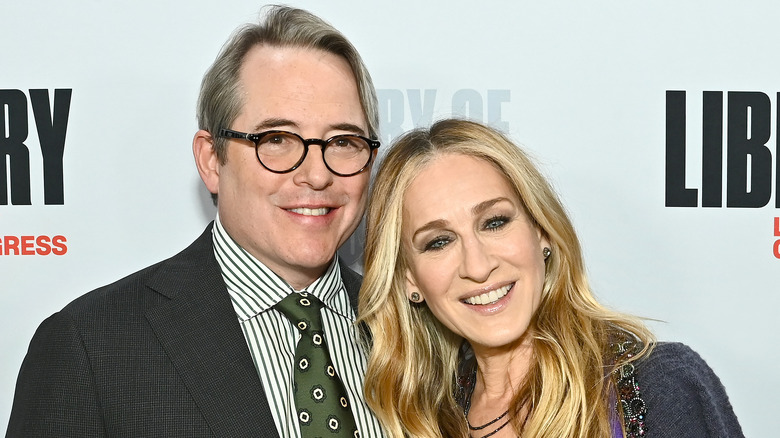 Shannon Finney/Getty Images
Sarah Jessica Parker and Matthew Broderick are one of the most successful celebrity couples. The pair have had thriving careers in the entertainment business and know how to make a marriage work. Parker and Broderick began dating in 1991 and walked down the aisle six years later. Decades later, they're still going strong and have also built a beautiful family together, which consists of their three children, James Wilkie, Marion Loretta, and Tabitha Hodge Broderick.
After celebrating their 23rd marriage anniversary, Broderick told Bruce Bozzi on the SiriusXM show "Quarantined with Bruce" that Parker is his best friend. "I don't know the secret at all, but I, you know, I'm very grateful, and I love her. It's amazing. I mean, I can't believe that it's been that long. It doesn't feel like it," he added. The couple seems to be on the same page about their children as well. Parker previously revealed that the family prioritizes time together, which includes sitting down for home-cooked meals, as well as dinner together every Sunday. "We really do cook five to six nights a week for sure. We have always have a Sunday dinner — we invite people," Parker told Bozzi on his "Table for Two" podcast.
Sarah Jessica Parker and Matthew Broderick's oldest child is James Wilkie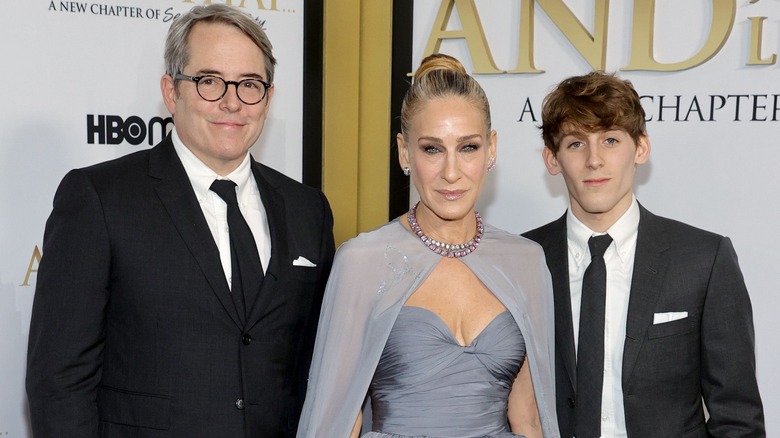 Jamie Mccarthy/Getty Images
Over the years, Sarah Jessica Parker and Matthew Broderick have become known for keeping their children out of the spotlight as much as possible. However, after their oldest child, son James Wilkie Broderick, reached adulthood, he's been seen in the public eye much more. James was born in 2002 and has been seen spending time with his famous parents in public settings such as sporting events and red-carpet premieres. He's also confirmed that he attends the prestigious Brown University in Rhode Island.
Meanwhile, James also seems interested in following in his parents' footsteps. "Recently, I've tried it out a little bit," James told Entertainment Tonight of starting a career as an actor. "I tried it out and really liked it, so that'll be great. But I have a lot of things that could work out, so I'm not, like, super worried about it. I'm still in college ... right now I have time to try things out," he added.
For his part, Broderick offered some advice to his only son, telling him to only fully explore life as an actor if he truly loves it. However, after two decades of watching his parents work as successful actors, James likely has a firm grasp on how the business works.
Parker and Broderick welcomed twins Tabitha and Marion via surrogate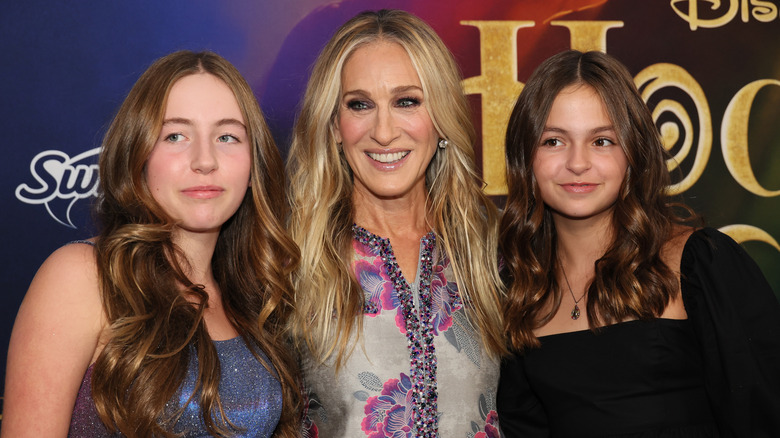 Dia Dipasupil/Getty Images
In 2009, Sarah Jessica Parker and Matthew Broderick welcomed their twin daughters, Tabitha and Marion, with the help of a surrogate following difficulty conceiving on their own. "We've been trying to expand our family for a number of years, and we actually have explored a variety of ways of doing so," the "First Wives Club" star told Access Hollywood of her surrogacy journey. "This was one of the things we discussed with seriousness that had real possibilities for us."
Like with their son, Parker and Broderick were also careful to shield their daughters from the limelight. However, in 2022, the twins did appear with their big brother James on the red carpet for the opening night of "Plaza Suite," which starred both of their famous parents. They later returned to the spotlight when they accompanied Broderick and Parker for the premiere of Parker's film "Hocus Pocus 2."
As their children grow older, Parker has reflected on the changing dynamic of her family. "The house is different. We are different. They need us more. And far less. So many know. Gutted at the time passed. Passing. Exhilarated by the possibilities that await them," the actor wrote via Instagram of her children growing older, striking a chord with parents around the globe. Only time will tell what the future holds for Broderick and Parker's children, but fans can't wait to see what's in store for the beloved family.