The Truth About Matthew Broderick And Sarah Jessica Parker's Relationship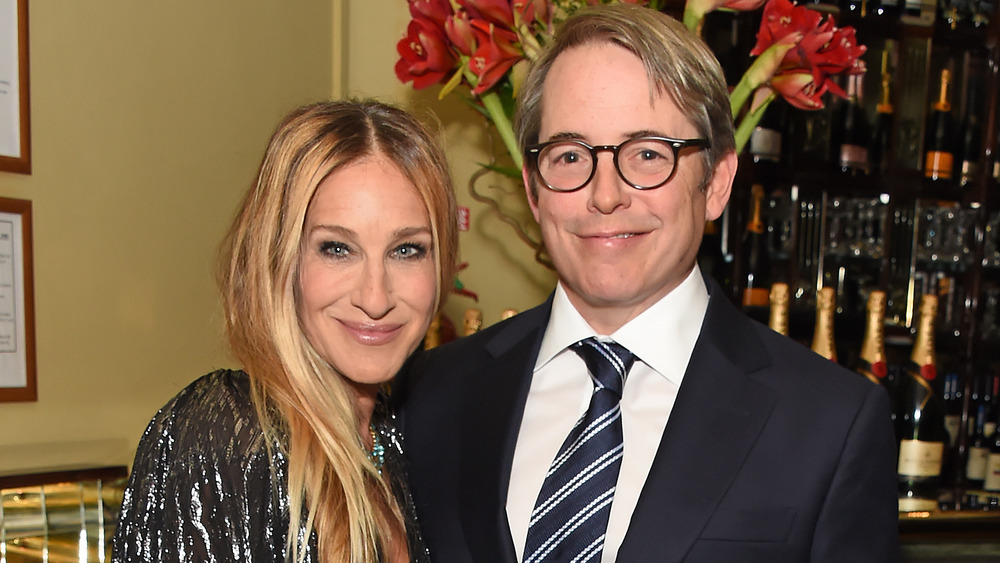 David M. Benett/Getty Images
While Hollywood sees its fair share of splits each year, there's at least one couple that has managed to make it work for the long haul: Matthew Broderick and Sarah Jessica Parker.
The two first met in 1991, with a little help from Parker's brothers, Pippin and Toby (via Good Housekeeping), who founded the Naked Angels theatre company on Broadway. It quickly became the "it" place for a number of talented playwrights and actors — Broderick included, per The New York Times. Parker had just split from Robert Downey Jr., one of her siblings made the introduction to Broderick, and — long story short — the couple got together not long after. The married in 1997 in a small, surprise wedding on the Lower East Side.
In the years since, Broderick and Parker have defied Hollywood convention by keeping their relationship private, choosing to focus on their shared dedication to their craft rather than their fame. "Matthew and I come from a different time and place," Parker told Harper's Bazaar in 2013. "When we were young people, all we ever wanted was to be good working actors. We didn't think of fame or money because, honestly, money was never part of the dream. It was to work in theater, to be around those people whose work I was in total awe of."
What makes Matthew Broderick and Sarah Jessica Parker's marriage work?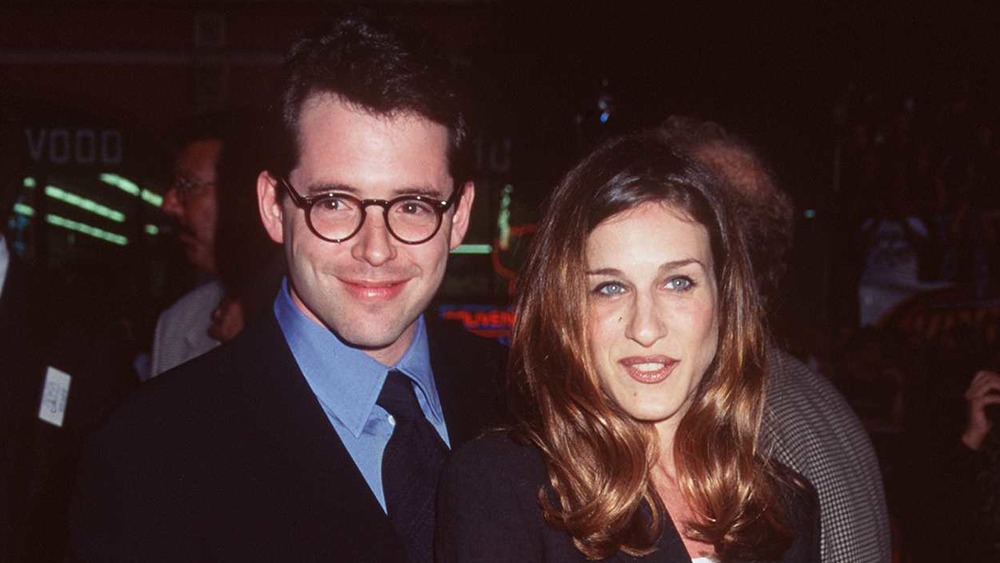 Albert Ortega/Getty Images
All that being said, Sarah Jessica Parker and Matthew Broderick are both household names, who've kept busy for decades juggling their careers and parenthood — on top of their marriage. The two welcomed son James Wilkie in 2002, and their twin daughters, Marion and Tabitha, in 2009, per Good Housekeeping (but more on that below).
So, how do Broderick and Parker still make it work after all this time? While Broderick maintained during a November 2020 appearance on SiriusXM's Quarantined with Bruce (via Us Weekly) that he doesn't know "the secret" to marriage (does anyone?), the Ferris Bueller actor did refer to Parker as his "best friend," which honestly seems like a good start. "I'm very grateful and I love her and it's amazing," Broderick sweetly added.
His words echoed what Parker told Harper's Bazaar in 2013, when discussing rumors surrounding her husband's alleged infidelity. "I love Matthew Broderick. Call me crazy, but I love him. We can only be in the marriage we are. We're very devoted to our family and our lives. I love our life. I love that he's the father of my children, and it's because of him that there's this whole other world that I love."
Matthew Broderick and Sarah Jessica Parker's road to parenthood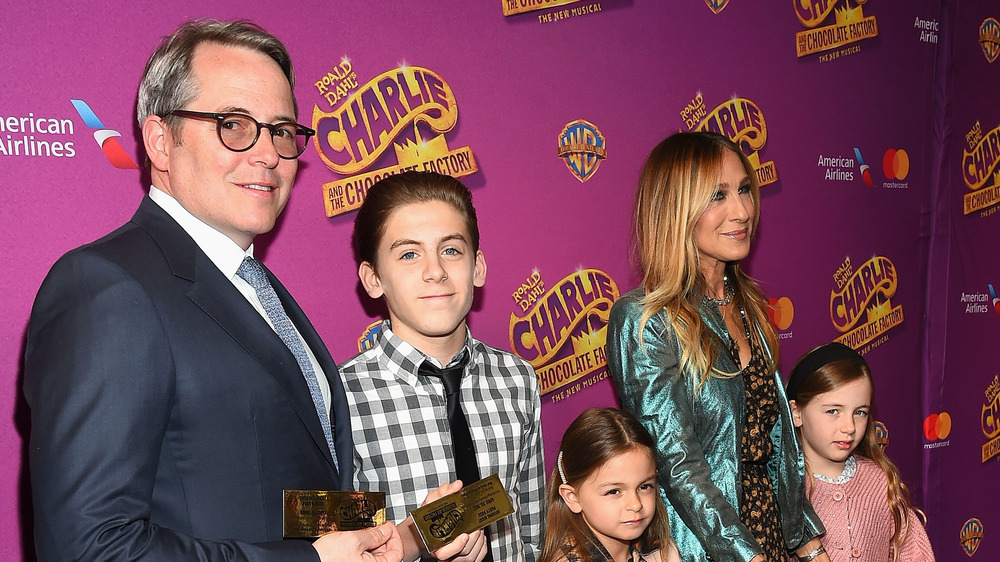 Ben Gabbe/Getty Images
After welcoming their son, James, Sarah Jessica Parker and Matthew Broderick had difficulty conceiving again, which the Sex and the City alum admitted was a difficult situation in a 2009 interview with Access Hollywood (via Today). After exploring their options, the couple decided to move forward with surrogacy, and were, of course, delighted to discover that they would not have only one baby, but two. "We didn't expect it," Parker said. "I think after a certain amount of time, you tend to hold your hopes at bay a bit so as not to be disappointed. One really would have been thrilling and we would've felt incredibly lucky. And two was a comedy."
Of course, being a parent isn't easy, and Parker also opened up about those challenges while speaking with Girlboss Radio in 2018 (via InStyle): "It's not for everybody — there's a lot that's really hard. It's exhausting and you're basically just cleaning up after people all day ... All I do is organize peoples' lives and get them here and there and all that. It's what I wanted and with that, though, comes witnessing somebody hopefully develop into a really interesting, decent person who contributes something." Similarly speaking about the challenges of parenting, Broderick once told Parade that it's "basically improv," per People.
Despite the challenges of maintaining a decades-long marriage in Hollywood — and parenting three children — Sarah Jessica Parker and Matthew Broderick have made it clear they're in it together.