Who Is Julie Chen's Husband, Les Moonves?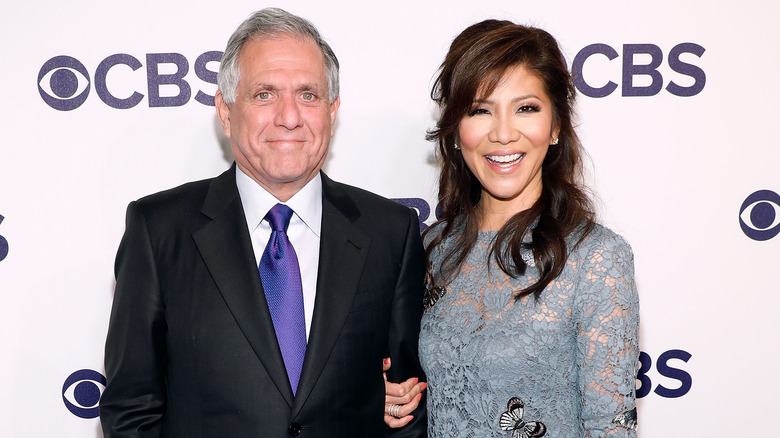 Taylor Hill/Getty Images
The following article includes allegations of sexual assault.
Many people recognize Julie Chen as the host of CBS' "Big Brother" while others fondly recall her as one of the original co-hosts of the network's "The Talk" before leaving in 2018. Though her husband Les Moonves may be less recognizable, his reputation surely proceeds him.
Moonves started at CBS back in 1995 and served as president before becoming president and CEO in 1998, a role he served for five years before being named chairman and CEO in 2003, as per IMDb. He was the chairman and CEO of CBS until 2018 when he was accused of sexual misconduct and he resigned amidst the allegations. 
Moonves did release a statement where he denied harming anyone. "I recognize that there were times decades ago when I may have made some women uncomfortable by making advances. Those were mistakes, and I regret them immensely," wrote Moonves. "But I always understood and respected—and abided by the principle—that 'no' means 'no,' and I have never misused my position to harm or hinder anyone's career."
Allegations against Moonves increase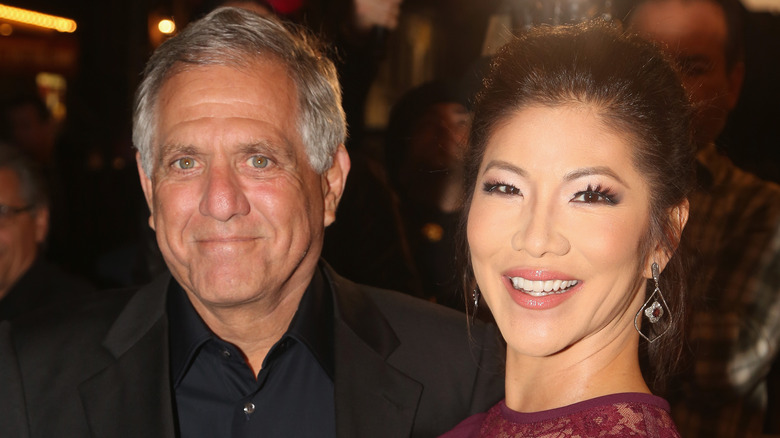 Bruce Glikas/Getty Images
In 2018, actress Illeana Douglas spoke to Ronan Farrow who did an in-depth piece in The New Yorker on the Les Moonves allegations. Douglas described a harrowing forced interaction in which Moonves forcibly kissed her and launched himself on top of her while she desperately tried to figure out how to get away. Douglas recounted the day of the assault. "What it feels like to have someone hold you down—you can't breathe, you can't move," she said. "The physicality of it was horrendous. You sort of blackout. You think, 'How long is this going to go on?'" she told Farrow. "I couldn't get him off me." 
Douglas was fired from a CBS show soon after. In total, six women accused him of sexual misconduct and assault that took place over thirty years, from the 1980s through the 2000s. In November 2022, a $30.5 million settlement was agreed upon by both CBS and Moonves under the direction of New York Attorney General Letitia James (via Hollywood Reporter). Charges extended beyond sexual assault and misconduct and included insider trading as well.
If you or anyone you know has been a victim of sexual assault, help is available. Visit the Rape, Abuse & Incest National Network website or contact RAINN's National Helpline at 1-800-656-HOPE (4673).
Les Moonves and family life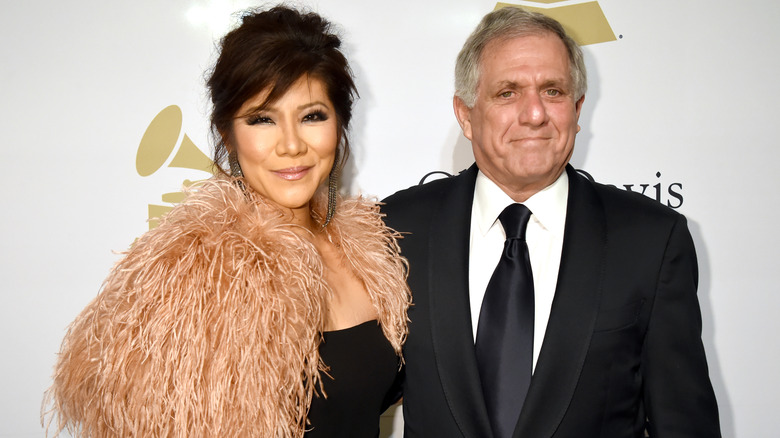 Jeff Kravitz/Getty Images
Les Moonves had had family support throughout the scandal. Julie Chen has chosen to stay by her husband's side. When the news broke out in 2018, she tweeted a statement. "I have known my husband, Leslie Moonves, since the mid-90s, and I have been married to him for almost 14 years," Chen wrote. "Leslie is a good man and loving father, devoted husband, and inspiring corporate leader. He has always been a kind, decent, and moral human being. I fully support my husband and stand behind him and his statement."
Soon after Chen changed her name to Chen Moonves on her account. The "Big Brother" host also used her married name when signing off on a live episode. She said it was her way to stand up for her husband in front of the world, per Deadline. "It was a sign of support for my husband," she said. "I know him. And he is a good man."
Chen and Moonves began dating in 2004 though he was technically still married to his first wife Nancy Wiesenfeld. Once the divorce was final, Chen and Moonves got married later that year. The couple shares one son, Charlie, and Moonves has three adult children from his first marriage.