Why Julie Chen Left The Talk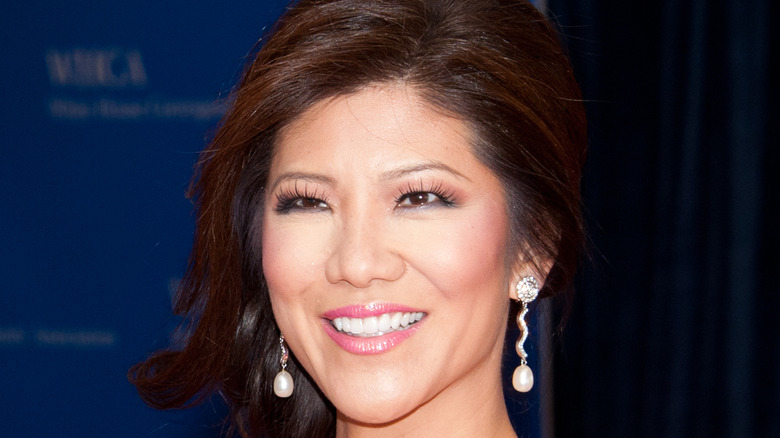 Shutterstock
Beloved news anchor turned television host Julie Chen has appeared on many high-profile shows over the years. In particular, as Cheat Sheet notes, Chen has fronted "Big Brother" since the reality competition show began in 2000, as well as the celebrity variety and online tie-in "Over the Top." 
The New York native began her career at "CBS Morning News," gradually working her way up to being an anchor. However, Chen's work on "Big Brother" has arguably gained her more traction. In fact, she intends to host indefinitely. Although the former news anchor has been fronting the reality TV staple since its inception, she also spent a whopping eight seasons alongside the ladies of "The Talk." 
As TV Insider notes, in 2018, she announced her departure from the show. The revelation came just one week after her husband, Les Moonves, stepped down from his long-held position as head of CBS amid widespread allegations of sexual misconduct. Did Chen leave "The Talk" to shoulder some of the burden or was there another reason? 
Julie chose to put her family first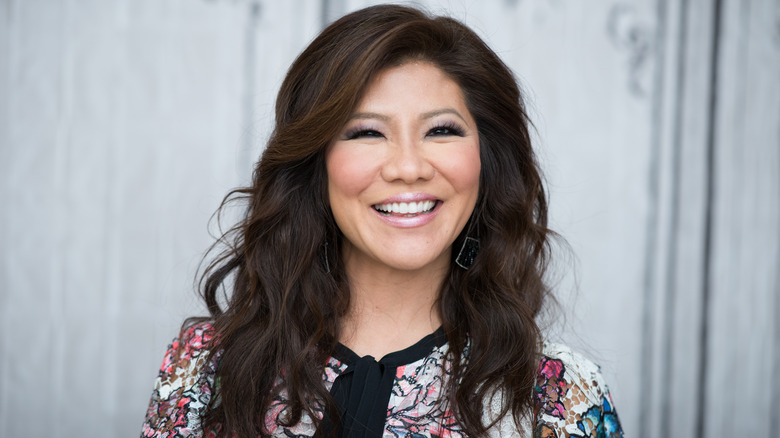 Dave Kotinsky/Getty Images
According to Us Weekly, when Julie Chen initially announced her departure from "The Talk," she explained to viewers she simply wanted to "spend more time at home." In her farewell address, Chen acknowledged she'd been with the show since the very beginning and considered everybody there family. Thanking the viewers for their continued support, the TV star revealed she needed to dedicate more time to her husband, Les Moonves, and their young son in a video shared to Twitter.
As Time notes, Moonves resigned from his post at CBS after multiple women came forward to accuse him of rampant sexual harassment and assault. He vigorously denied their accounts, describing them as "untrue" and admitting to being "deeply saddened" about leaving the network. 
Chen defended her husband, describing him as a "good man," "loving father," "devoted husband," and "inspiring corporate leader" in a statement. She also began using his surname during "Big Brother" signoffs. Hoda Kotb, co-host of "Today," admitted she understood why Chen decided to leave "The Talk" during an appearance on "Watch What Happens Live." Kotb explained, "That show, and I really love that show actually, you have to give so much of your own personal life in it, I think it would be hard. It would be hard to be on that show if you couldn't share." Kotb also acknowledged it must have been an incredibly difficult decision for the working mother to make. Evidently, it was the right choice for their family going forward.