Details About Virgin River's Alexandra Breckenridge's Past As A Hallmark Star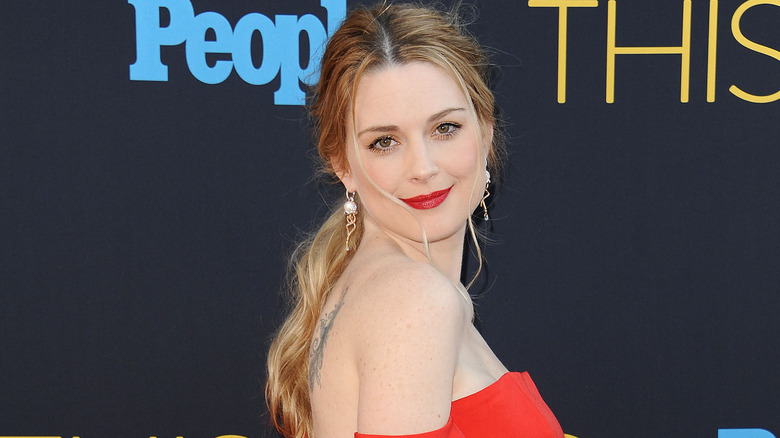 Jason Laveris/Getty Images
Alexandra Breckenridge has become a force to be reckoned with. You've likely seen Breckenridge in roles prior to her prominence in "Virgin River," as she's been dominating TV for the last few years with appearances in fan-favorite shows such as "The Walking Dead," "This Is Us," and "American Horror Story." Breckenridge has also dealt with some emotional and intense storylines during her career. However, she embraces it all. The "True Blood" alum explained to Interview that as an actor she finds a way to prepare and plan for whatever the scene calls for, but admits that she usually ends up feeling out what the scenes need in a more organic way. Breckenridge's approach to a project has proven to work for her, and she's been cast for several different types of roles, including a part with the Hallmark Channel.
Of course, Breckenridge's diverse resume doesn't seem to be a coincidence. The actor previously told Uproxx that she likes to play characters that have much different personality traits than she does. In addition, she simply loves being able to entertain her fans whether she's starring in a horror series, portraying a hard-working doctor, or cast in a romantic role. "You know, that's what I do. I'm an entertainer, really. So if I get an opportunity to entertain, in any genre, then I'm happy to do it. I'm happy for the work," she said during an interview with HuffPost. Meanwhile, when it comes to entertainment, Breckenridge didn't disappoint with her role in the Hallmark flick "Love In Store."
Alexandra Breckenridge starred in Hallmark's Love in Store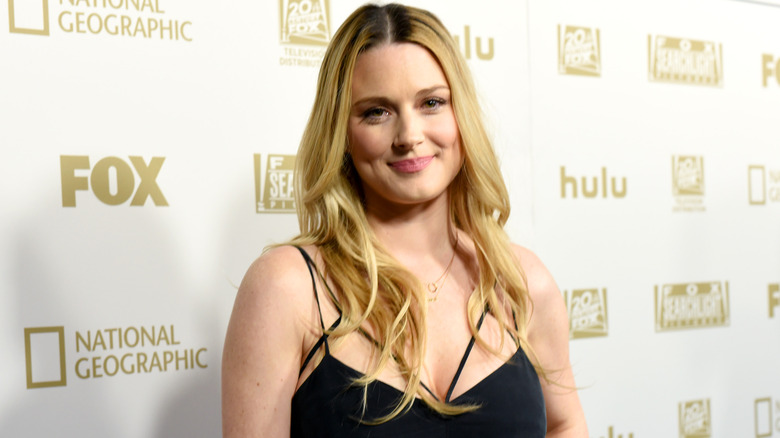 Presley Ann/Getty Images
In 2018, Alexandra Breckenridge starred in the Lifetime holiday film "Christmas Around the Corner," and it seemed to prove that she could play to a Hallmark-type audience. Of course, the network appeared to take notice and didn't hesitate to cast the "Virgin River" actor in the 2020 romantic movie "Love in Store." Former "One Tree Hill" Robert Buckley co-starred with Breckenridge. The movie featured Breckenridge as Terrie, a home-shopping host who is forced to collaborate with her rival, David (Buckley). The two work together while also competing for a promotion and quickly figure out that they have a lot of chemistry both on-air as well as off-camera (via Hallmark).
For her part, Breckenridge seemed excited about the movie's release, taking to Instagram to reveal when the Hallmark flick would premiere. Of course, fans were also thrilled about the actor's Hallmark debut. "Smiled and laughed through the entire movie. Love everything you do," one fan commented. "Recently watched this movie. It was very cute and you were marvelous," another said.
Meanwhile, Breckenridge seems to have a deep understanding of why fans love comforting movies and TV shows such as the ones that Hallmark is known for.
Alexandra Breckenridge understands the appeal of comfort viewing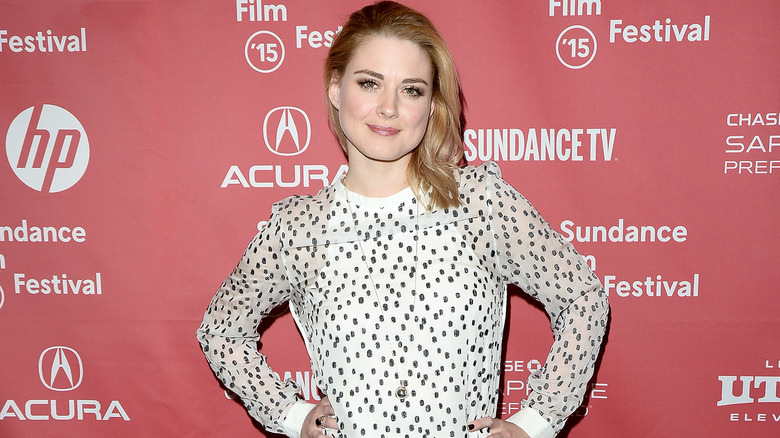 George Pimentel/Getty Images
Alexandra Breckenridge has a history of landing roles in TV shows that could be considered comfort viewing. Of course, "Virgin River" is one of the most beloved shows currently streaming. The actor says she understands the appeal of comfort viewing, which has contributed to the success of her series as well as The Hallmark Channel films.
"Sometimes you don't want to watch something that's gonna really take you down some kind of analytical path," she told HuffPost. "Sometimes you really want something that's just basic and cozy — a beautiful small town where people fall in love. Emotions are heightened right now and this show provides the perfect sort of soft landing and entertainment for people dealing with loss or going through what they're going through," she added, referring to life's struggles such as the COVID-19 pandemic.
It seems that fans can't get enough of shows like "Virgin River" and the cozy films on the Hallmark Channel, and Breckenridge appears happy to be part of that world for viewers who find themselves gravitating toward that type of content. The "Dirt" star admitted that if viewers are enjoying the content she's helping to create, then she feels satisfied creatively. For Hallmark viewers, Breckenridge was a natural fit, and it's clear that fans would love to see her star in another project for the network in the future.