Does Hallmark's Lacey Chabert Want To Bring Party Of Five Back To TV?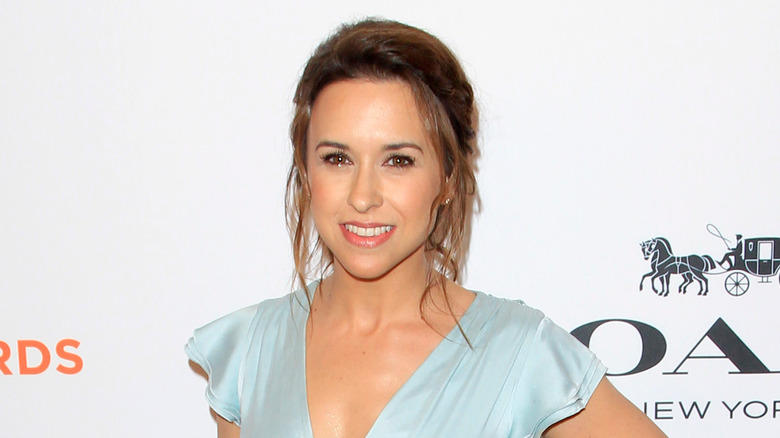 Kathy Hutchins/Shutterstock
Lacey Chabert is one of Hallmark Media's biggest stars. With over a dozen festive movies for the network, fans often call her the queen of Hallmark Christmas movies. Chabert appears in popular Hallmark programming year round with films like "The Wedding Veil" trilogy and the "Crossword Mysteries" films. However, Chabert's acting resume dates back to her childhood.
Chabert has not always been a Hallmark darling. Of course, she might be best known for her role as Gretchen Wieners in "Mean Girls," but she actually began acting in the 1990s. She had a recurring character role on "All My Children" as Bianca Montgomery, the daughter of Susan Lucci's character Erica Kane. Soon after, Chabert caught an even bigger break when she played Claudia Salinger on the Fox drama series "Party of Five." The show ran from 1994 to 2000. Chabert has obviously moved on and grown up, but she has enough fond memories from the show to fully support the idea of bringing it back.
Lacey Chabert spent her teen years on 'Party of Five'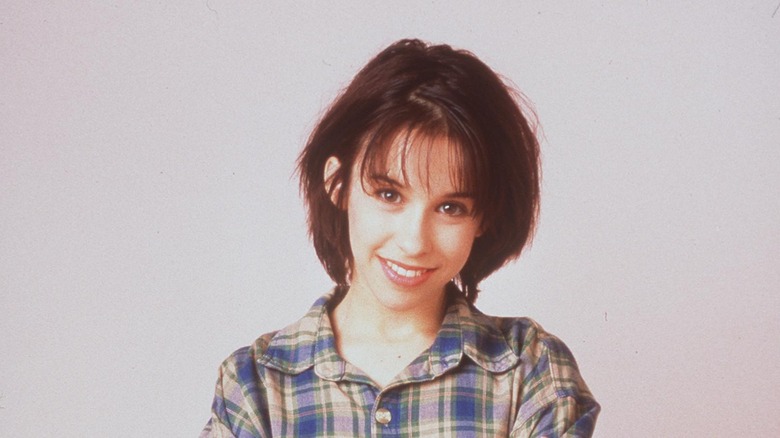 Getty Images/Getty Images
In a 2023 interview with Fox 5 DC, Lacey Chabert was asked about "Party of Five" and whether a cast reunion could eventually grace the small screen. "I don't know if there ever will be, but I would love that. I'm am 100% [in]. Sign me up. I want to know what Claudia is doing," Chabert replied. "[The cast is] family to me. I think about who I am today and how so much of that is a result of that wonderful group of people. We're forever bonded and connected."
Chabert was involved with "Party of Five" during her formative teen years. She was only 11 years old during the show's first season, and Chabert even had first kiss on the set of "Party of Five." During the "Hey Dude... The 90s Called" podcast, the "Mean Girls" alumna gushed about the "Party of Five" cast and crew. "Everyone was so kind and nurturing and just helped me through those, you know, awkward teenage years. I have the best memories from the show," Chabert shared.
'Party of Five' won a Golden Globe in 1996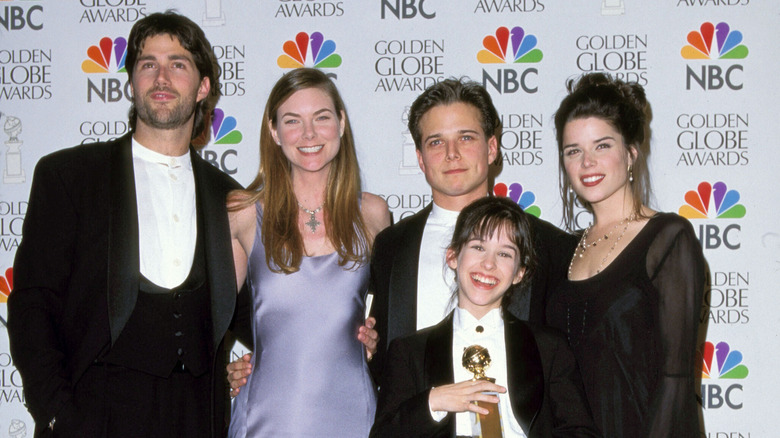 Steve Granitz/Getty Images
Though "Party of Five" was focused on the lives of children, the show dealt with serious subject matters. The Salinger children became orphaned after a car crash, and the older siblings stepped up to help raise their younger siblings. Throughout the series, topics like alcoholism and mental illness came up as well. Lacey Chabert lauded this aspect of the show on the "Hey Dude...The 90s Called" podcast, stating, "[T]he show tackled a lot of really real, you know, mature issues." She also revealed that she is still in touch with her costars. "It's been nice to grow up together," she explained.
"Party of Five" won a Golden Globe for best drama series in 1996, but was canceled in 2000. Along with Chabert, the cast included several other actors who went on to have successful careers like Jennifer Love Hewitt, Neve Campbell, and Scott Grimes. Hopefully they would all be just as enthusiastic about a cast reunion show as Chabert.