General Hospital Stars Celebrate Jacklyn Zeman At Emotional Memorial Service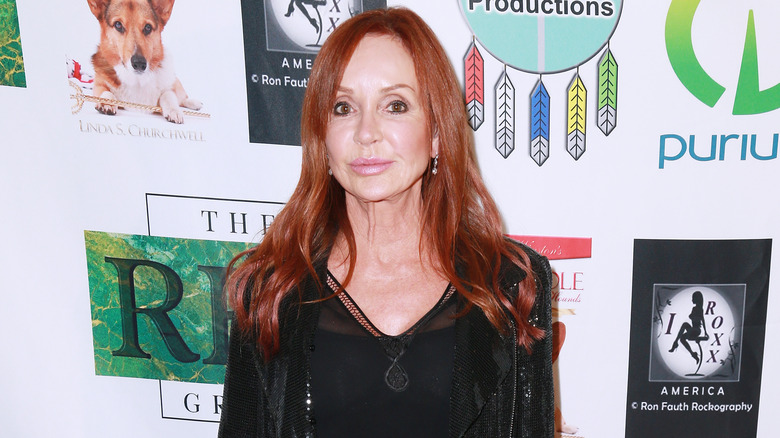 Leon Bennett/Getty Images
"General Hospital" fans have been reeling ever since the heartbreaking news of beloved star Jacklyn Zeman's death broke on May 10. For decades, her character Bobbie Spencer was the backbone and moral compass of Port Charles, and the beloved fan-favorite will be sorely missed. While Zeman's death hasn't been written into the show yet, in a current storyline, her daughter Carly Spencer (Laura Wright) had purchased Kelly's diner from her — a plot that was written before her untimely death. Soaps She Knows has proposed that Carly should take whatever she inherits from Bobbie and turn it into a scholarship fund honoring the late nurse's memory.
Bobbie had her share of drama over the years, including the unforgettable and heartbreaking storyline in which her adopted daughter, B.J. Jones (Brighton Hertford), died in a school bus accident, and her heart was donated to her cousin, Maxie Jones. Bobbie also had a longtime on-again off-again affair with ambulance-chasing lawyer, Scotty Baldwin (Kin Shriner), and was the sister of the world-saving anti-hero, Luke Spencer (Anthony Geary). Carly had initially come to town to destroy Bobbie's life because she'd been given up for adoption at a young age, but since then the two had not only patched things up but became a loving family unit.
Zeman was beloved by friends and fans alike, and many of her former co-stars honored her memory.
Friends and fellow soap stars paid tribute to Jacklyn Zeman
Kin Shriner posted a photo of the handout from the tribute to his late "General Hospital" co-star Jacklyn Zeman on Twitter, stating, "A packed house today in Malibu for Jackie as I said on stage so lucky to have been apart of her life...I miss her so much!! I toast her in her home town!!!" He also shared it on Instagram, writing, "Jackie's celebration of life. I was happy to be a part of it today in Malibu! I will see her again!" There was an outpouring of fan love, with one replying, "What a tremendous loss for the entire GH family. For the fans too. We loved Jackie."
Michele Val Jean, who previously wrote for "GH," tweeted, "We celebrated this beautiful soul today. Godspeed, my friend. I will carry you always." Kimberly McCullough, who played Robin Scorpio on the show, posted a beautiful sunset on Instagram, remembering Zeman by writing, "Red sunset for Jackie Z. Went to the beautiful service today celebrating her life. What an angel. What a life." Tristan Rogers, who portrays Robert Scorpio on "GH," also joined in the celebration of Zeman's life, tweeting, "Just left Jackie Z's celebration of life. What a marvelous 'good bye'. This was a tremendous expression of the effect she'd had on people's lives. I will truly miss her presence."
Zeman will certainly be missed by friends, family, and fans alike.