Zendaya Remembers 'Brother' Angus Cloud As Euphoria Stars Honor Their Late Co-Star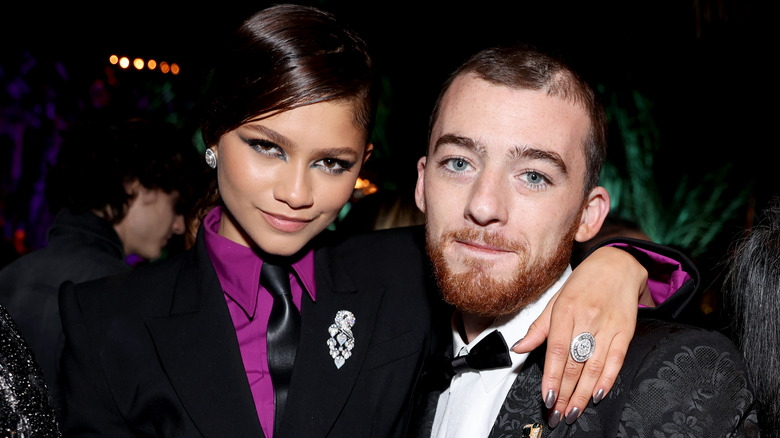 Matt Winkelmeyer/vf22/Getty Images
Actor Angus Cloud died unexpectedly at the age of 25, his family announced on July 31, 2023. Perhaps best known by the world for playing Fezco "Fez" O'Neill on HBO's "Euphoria," members of his show family are reacting to the news of his death. Creator of HBO's "Euphoria" Sam Levinson released a statement, which read: "There was no one quite like Angus. He was too special, too talented and way too young to leave us so soon," via Deadline.
Zendaya, who plays Rue on the show, posted a touching tribute to Cloud on her Instagram. "Words are not enough to describe the infinite beauty that is Angus (Conor)," she said, referring to Cloud's first name of Conor; he was named after his father. Zendaya added, "I'm so grateful I got the chance to know him in this life, to call him a brother, to see his warm kind eyes and bright smile, or hear his infectious cackle of a laugh (I'm smiling now just thinking of it)."
She ended her Instagram caption by saying: "My heart is with his mother and family at this time and please be kind and patient as grief looks different for everyone." This last part may be a reference to the flood of comments on some of her other Instagram posts before she posted about Cloud, with some people publicly calling out Zendaya for not publicly acknowledging Cloud's death ASAP — Zendaya wasn't alone in getting commenters asking for a response to Cloud's death; comments have come in on Maude Apatow's Instagram page as well.
Angus Cloud's family: Remember him for his laughter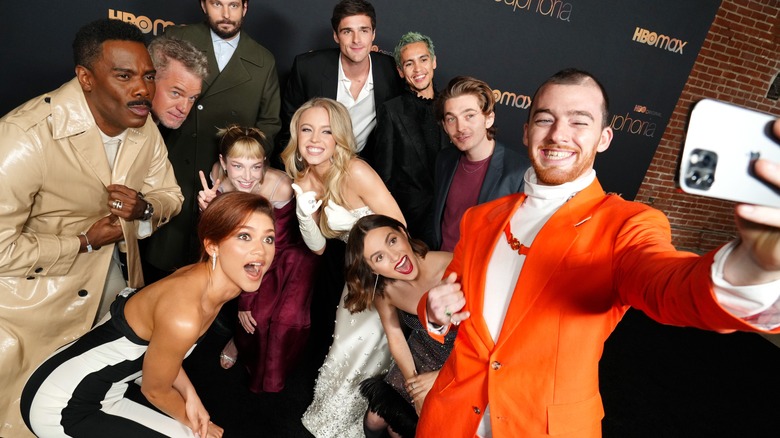 Jeff Kravitz/Getty Images
Others from the "Euphoria" cast joined Zendaya in using social media to remember Angus Cloud and the impact he had on their lives. Sydney Sweeney, who plays Cassie Howard, posted to Instagram with a caption that read, in part: "Angus you were an open soul, with the kindest heart, and you filled every room with laughter. This is the hardest thing ive [sic] ever had to post, and im [sic] struggling to find all the words."
Some from the show used Instagram Stories for their public messages about Cloud's death. Storm Reid, who plays Gia Bennett, was succinct but clearly heartfelt with a post on her Instagram Story with a clip of Cloud and Maude Apatow from "Euphoria" and the note: "The tears just won't stop." And Eric Dane wrote of Cloud: "He was a one-off. I'm truly sad."
Cloud's father Conor Hickey had passed away recently, and the week before Cloud's death was his father's funeral. His family told People that Cloud had "intensely struggled" with his father's passing. They also said, "We hope the world remembers him for his humor, laughter, and love for everyone." From what his "Euphoria" co-stars have posted, that seems to be the case. Cloud will clearly be deeply missed.