What Tyler Hynes Really Thinks Of Hallmark Movie Fans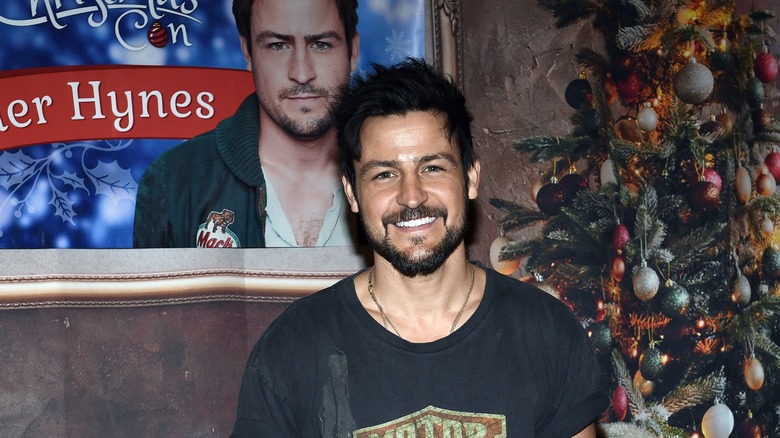 Michael S. Schwartz/Getty
Tyler Hynes has become a Hallmark veteran, having been in 15 of their films as of August 2023. He got his start with the network when LeAnn Rimes wanted him to be her co-star in a Hallmark movie she was doing titled "It's Christmas, Eve." Hynes didn't have to audition, he was just offered the role. Now, he's a familiar face on the channel.
Hynes loves working with the Hallmark Channel and spoke highly of the network and the Hallmark movie fans in an Us Weekly interview. "Everybody is absolutely lovely," Hynes told the outlet. "I think it's as close as you can come to feeling like a family that is supportive. And that just sort of bookends what is an absolutely enormous pleasure, which is the people who watch these movies. I can't tell you enough about the human beings who watch these movies and how kind, lovely, wholesome and earnest and authentic they are."
Hynes doesn't get tired talking to fans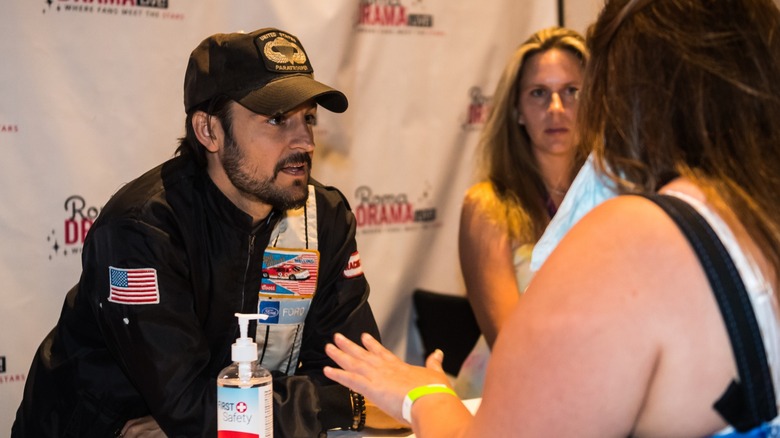 Keith Griner/Getty
Fans of Tyler Hynes have the nickname "Hynies." Hynes spoke with What to Watch about fan interactions he's had at conventions and how he enjoys the experiences, because he can tell how much it means to them. At meet and greets, fans will open up to Hynes about how they are impacted by his films and how helpful or healing the movies are.
"Some of the stories were nothing short of the most harrowing things you've ever heard from the most sweet, well-intentioned and innocent human beings," Hynes said. "And we're both crying and talking and it's wild. I'm always cognizant of the fact that I hope they feel like they're being heard and having a moment to feel that catharsis."
On interacting with fans, Hynes added, "None of it feels forced or manufactured or disingenuous or intrusive or anything. [...] It's just like such pure humanity is the best way I can describe it. I could do this all day, forever."
Hynes and his fans take a shot together during the holiday season
Before becoming a Hallmark star, Tyler Hynes acted but also directed music videos. Now that he is famous among Hallmark fans, Hynes stays connected to them through his Boot Shot Tradition. This tradition started after he filmed Hallmark's "Winter in Vail," and ate at a German restaurant with others from the movie. He bought everyone at the dinner a boot-shaped shot glass along with some for his family and friends as well. "Every year at Christmas time," Hynes said, "everyone has to take a shot out of the boot, take a photo, send it to me, and hang the boot on their tree" (via HOLR Magazine).
Hynes expanded the tradition to include his Official Fan Club on Facebook in 2021. Once a year, Hynes will go live on Facebook to take a shot out his boot glass. His fans can watch along and take photos or videos of themselves taking their own shot. This connects all the fans together with Hynes himself. The actor even sells his own boot glasses now for fans to preorder before the holidays.