DAYS' Jackée Harry Has A Special Farewell For Good Friend Paul Reubens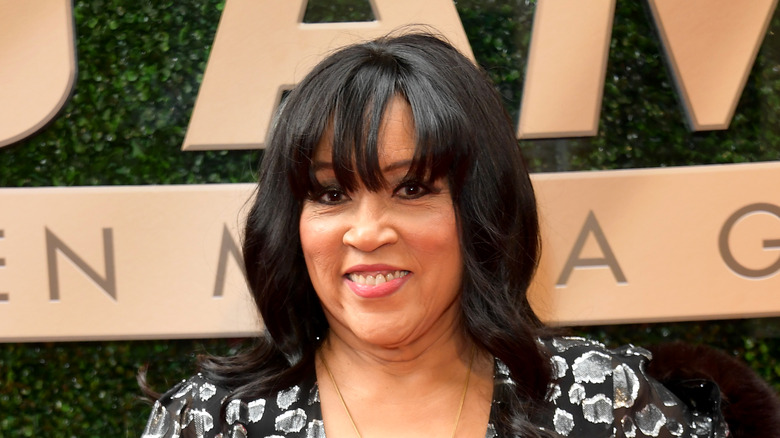 Unique Nicole/Getty Images
Paul Reubens died at 70 from cancer on July 30. After years of making people laugh from his portrayal of the iconic role of Pee-wee Herman in films such as "Pee-Wee's Big Adventure," the world of Hollywood was thrown into deep mourning. One actress, in particular, has felt the loss of her beloved friend deeply: "Days of Our Lives" star Jackée Harry.
Harry has been playing the comedic and over-the-top Paulina Price on "Days of Our Lives" since 2021 but before her start on the soap she already had a successful career to her name. Notably, her work on the soap opera "Another World" and the sitcom "227," the latter of which gave her the opportunity to share the screen with Reubens when he guest-starred as Pee-wee Herman in a 1987 episode.  
The two shared a close friendship, and Harry sent out a special message to Reubens after the news of his death broke.
Jackée Harry remembers her friend Paul Reubens
Jackée Harry sent out a tweet on July 31 saying, "Today's secret word is LOVE. And I loved Pee Wee – or simply P, as I called him." She continued, "We lost one of the kindest souls today. I'm devastated, yet so grateful for 30+ years of friendship." 
Included in the tweet was a picture of Harry and Paul Reubens together on their episode of "227," which also featured an appearance from Harry's fellow "Days of Our Lives" star Marla Gibbs, who plays Paulina's mother, Olivia Price (or "Big Mama," as they call her on the soap).
While Harry sent her love to Reubens, news of his death also came with a personal message from the man himself posted on Instagram. Reubens penned an apology to his fans and supporters for not sharing his health struggles over the last few years with the world. In the message, he expressed his gratitude for the love and support he had received his whole career, and for the chance to be able to create and share his talent with the world.