What We Know About Jamie Lynn Spears' Ex, Casey Aldridge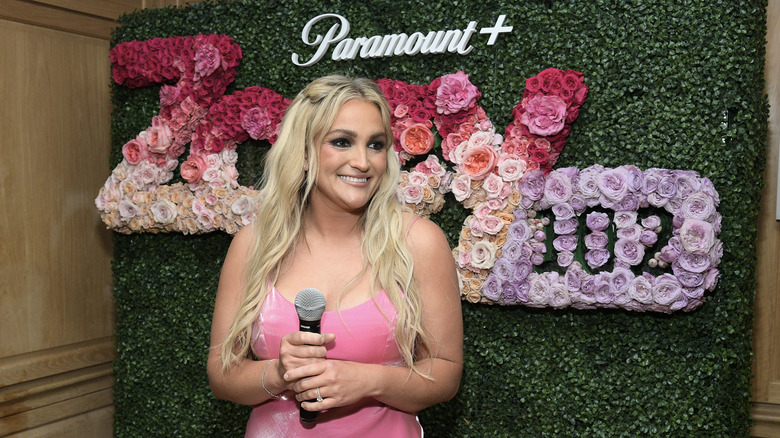 Charley Gallay/Getty Images
When Jamie Lynn Spears began a relationship with her former fiance, Casey Aldridge, they were both teenagers. Spears was just 13 years old, while Aldridge was 16 when they were introduced to one another at church. Despite living quite a distance away from one another, the youngsters hit it off and learned they were expecting three years later. 
They got engaged in March 2008 before moving to Liberty, Mississippi, following the birth of their daughter, Maddie, in June of that year. Sadly, Spears' hit series, "Zoey 101," came to a screeching halt shortly after her pregnancy was announced, though Spears confirmed that the show ended due to the cast getting older and pursuing different opportunities.
Unfortunately, before the teen parents could say "I do," they ended their relationship, in 2009. They briefly attempted a reconciliation in 2010 but soon walked away from their romance for good. Instead, they turned their attention to their daughter, co-parenting amicably for years. Spears remained in the entertainment industry, while Aldridge dealt with a list of personal misfortunes, careful to steer clear of his ex's public feud with her sister, Britney Spears. 
Casey Aldridge got married after his relationship with Jamie Lynn ended
After parting ways with Nickelodeon star Jamie Lynn Spears, Casey Aldridge found love again with a woman named April Watson. They tied the knot in 2013 and welcomed their daughter, Skylar Brooke, in July 2014. By September 2017, Watson had seemingly had enough and filed for divorce, but little is known about their separation. Aldridge keeps his Instagram profile private, so whether his social media offers clues about the relationship's demise is unknown. 
The couple's divorce was finalized in June 2018 and Aldridge is reportedly active in both of his children's lives. He and Spears came together to support their daughter, Maddie, in February 2017 when she was injured in a life-threatening ATV accident. The younger sister of Britney Spears moved on as well, marrying Jamie Watson in March 2014 after several years of dating on and off. 
The two also share a daughter named Ivey Joan, who arrived in 2018. Spears' new hubby appears to get along well with Aldridge, even joining hands in prayer with him when Maddie was hospitalized after her crash.
He has had several run-ins with the law
In 2016, Casey Aldridge was arrested for drunk driving and drug possession. A few years later, in February 2019, he was again taken into custody after police discovered Aldridge passed out behind the wheel of his car. In the vehicle, authorities found oxycodone, Xanax, lorazepam, and drug paraphernalia. Aldridge was transported to the hospital before being taken to jail. After his release, he addressed his issues in a statement to Us Weekly.
"I'm going to do everything in my power to better myself and not have to go through situations like this and make sure it never happens again. Whatever I need to do to do that, to not let it happen again," Aldridge told the outlet before acknowledging that his drug use had been a struggle for a while. Police picked the father of two up again in December 2019 after he was linked to several burglaries. The outcome of that case is unclear.
It has been speculated that Aldridge's marriage suffered as a result of his drug addiction and arrests. Despite their differences, April Watson defended him in February 2019, telling RadarOnline: "Casey has a tremendous battle to fight. But that does not make him a bad person or a bad dad." Aldridge has not spoken to the media for some time, though he updates his Facebook page periodically with photos of his children. It seems that Aldridge is making his best attempt at a private life while he works on staying out of trouble.