Jamie Lynn Spears Says Britney Feud Had Heartbreaking Effect On Her Daughter Maddie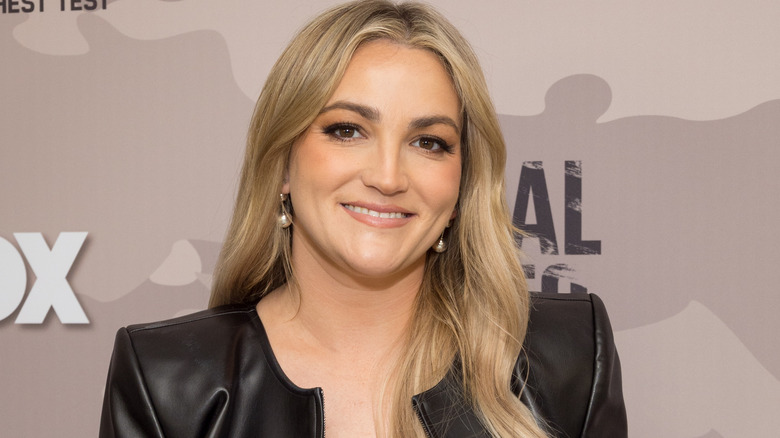 Emma Mcintyre/Getty Images
When Britney Spears fought to end her conservatorship in court in 2021, she revealed that her relationship with her younger sister, Jamie Lynn Spears, had been strained. At one point, Spears suggested that her whole family was involved in keeping her conservatorship in place and had been taking advantage of her for years — Jamie Lynn included. Since then, portions of Britney and Jamie Lynn's feud have played out publicly on social media, with nasty Instagram captions and cryptic quotes being posted at various times by both sisters. And in a new interview with Variety, Jamie Lynn shared just how hard the ongoing feud has been not just for her, but for her daughter — and Britney's niece —Maddie. 
An emotional Jamie Lynn was very careful about how she answered the questions that she was asked about her big sister, though she did get emotional a few times throughout the interview. "It makes me sad," Jamie Lynn said of the recent developments in her relationship with her big sister. "I don't want my daughter to feel that way. So I have to say I will absolutely not allow my children — especially my oldest daughter, who was very affected by all of it — I will not allow her to feel this way in her life," Jamie Lynn added, alluding to how she's felt as though she's had to "defend" herself. It's unknown when Britney was last around her niece, or if she's made any effort to have a relationship with her. In the interview, however, Jamie Lynn revealed how she approaches things with her teenage daughter when it comes to Britney.
Jamie Lynn Spears tells her daughter to be 'proud' of Britney Spears
Perhaps unsurprisingly, Maddie often asks about her Aunt Britney, and Jamie Lynn explained that she tries to take a diplomatic approach to the subject. "I say, 'You should be so proud. Look at what your family's done and accomplished. We came from a small town, and now everybody's fascinated by the good and, especially, the bad. But look at what an example of a strong female you have. You have something to be proud of, and you should have pride in that,'" Jamie Lynn explained to Variety. 
With Britney's new memoir coming out in October, many fans are looking forward to hearing the pop star's side of things and are hopeful that she fleshes out some of the question marks left in the wake of her conservatorship. In March 2022, a source told Us Weekly that Britney feels she deserves credit for Jamie Lynn even having a career in showbiz in the first place and she feels "betrayed" by her younger sibling, so it's likely this relationship will be discussed in some manner in the book. 
As most Britney fans are well aware, the "Piece of Me" singer hasn't been shy about expressing her feelings in lengthy Instagram captions, so we're all awaiting her response to her sister's latest comments — especially in regard to Maddie.