The Bold And The Beautiful Actors Who Got Their Start On Another Soap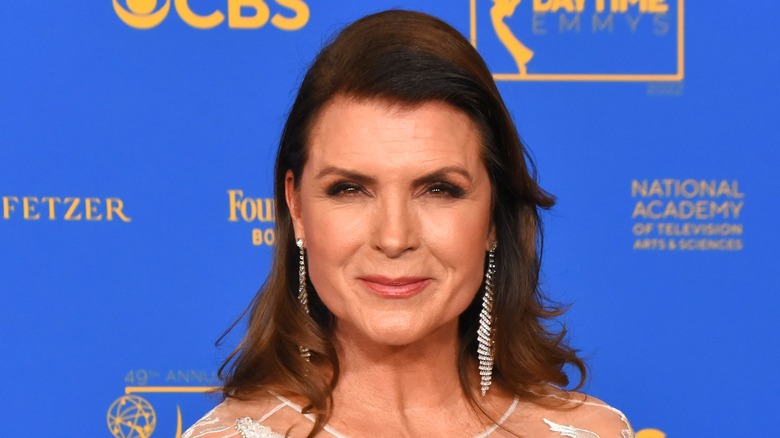 Michael Mattes/Shutterstock
Most fans of one soap opera or another know that their favorite actors don't always stay exclusively on one soap opera for the length of their career. It's not surprising to pick up your remote and switch over from your favorite soap to another and see a familiar face, as either the same character making a guest appearance on another show or a completely new character. On "The Bold and the Beautiful," plenty of the long-running cast members fans know and love have started their careers in daytime television on a different soap.
Along with extensive resumes including stage, screen, and film credits, these actors are most-recognized for their contributions to daytime television — some even have multiple soap credits to their name. From the dashing and sophisticated Thorsten Kaye to uber-famous actress Jennifer Gareis and beloved Lawrence Saint-Victor, these "Bold and the Beautiful" stars have sparkled on fans' screens for years, and continue to dazzle as they go through highs and lows in Los Angeles.
Thorsten Kaye began on One Life to Live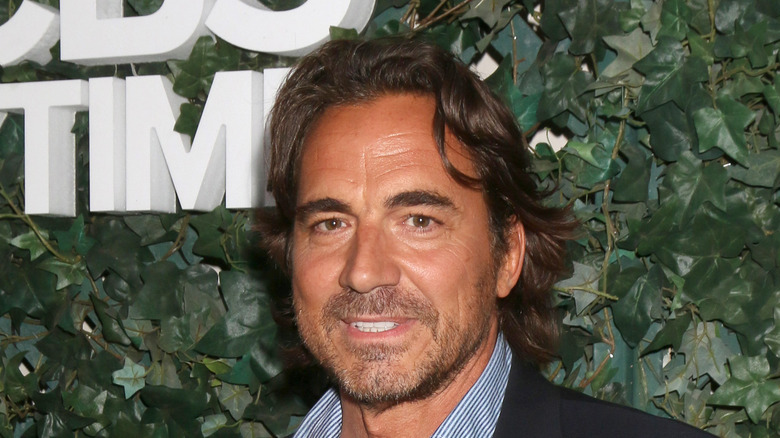 Kathy Hutchins/Shutterstock
Fans have loved Thorsten Kaye as the dashing-yet-indecisive Ridge Forrester ever since the actor took over the role in 2013, but Kaye had enjoyed a full soap opera career prior to joining "The Bold and the Beautiful." His first role in daytime television was Patrick Thornhart on "One Life to Live" in 1995. Patrick was a college professor who fell in love with Marty Saybrooke (Susan Haskell), Kaye's real-life wife. Kaye portrayed Patrick until 1997. He was killed off-screen in 2005 but was later revealed to be alive in 2011.
After his stint on "One Life to Live," Kaye departed daytime television for a while to focus on other aspects of his career, but he returned when he was cast as Ian Thornehart, his previous character's brother on "Port Charles." He also appeared as Zach Slater on "All My Children" in 2004.
Don Diamont debuted on The Young and the Restless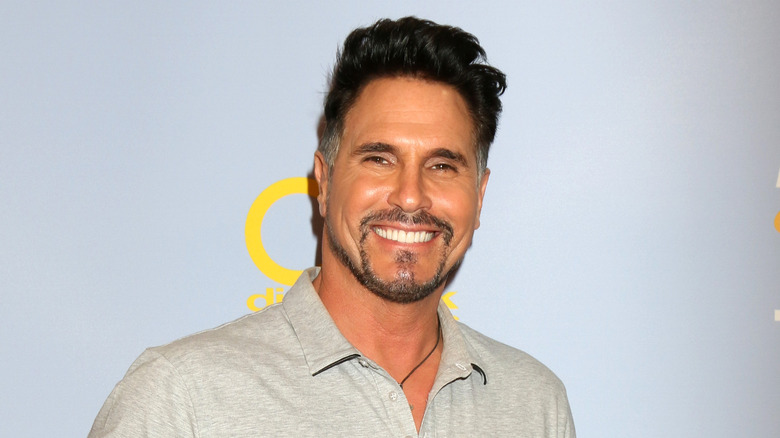 Kathy Hutchins/Shutterstock
Don Diamont has dominated the screen as Bill Spencer on "The Bold and the Beautiful" since his debut in 2009, and his handsome face has graced more than one magazine. In 1990, he was recognized as one of People's "50 Most Beautiful," becoming the first daytime actor to receive that honor, and was also added to their "Sexiest Man Alive" rankings in 2009. 
But that's not the only place fans might recognize him from. In 1984, he played Carlo Forenza on "Days of Our Lives," a tortured man who was out for revenge on the man who caused his father's death. In 1985, he joined the cast of "The Young and the Restless" as Brad Carlton, the Abbott family groundskeeper and popular ladies' man. Brad started dating Traci Abbott (Beth Maitland) and was hired at Jabot Cosmetics in the sales department. Even after Brad was married to Traci, he had an affair with Lauren Fenmore (Tracey E. Bregman) and earned a reputation as a seducer during his time on the show.
Diamont departed the soap when Brad died in 2009, but has been seen in flashbacks over the years. 
Darin Brooks won big on Days of Our Lives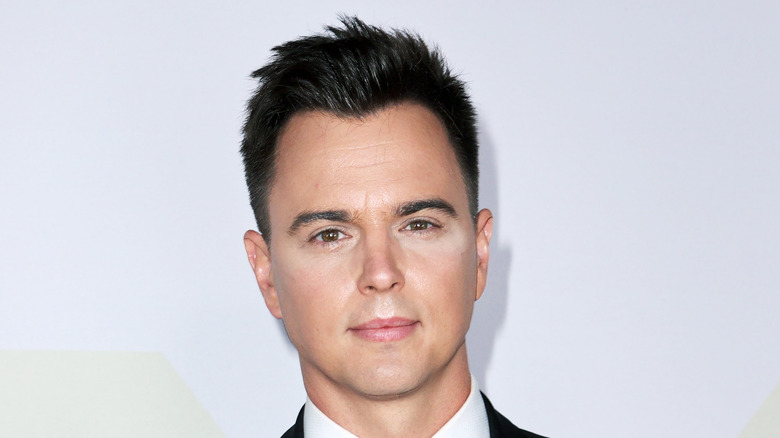 Kevin Winter/Getty Images
Darin Brooks is best known for his portrayal of Wyatt Spencer on "The Bold and the Beautiful," the complicated and suave brother to Liam Spencer (Scott Clifton). However, before he landed his spot on the soap, he earned a Daytime Emmy Award for Outstanding Younger Actor in a Drama Series in 2010 for his role as Max Brady on "Days of Our Lives." On the soap from 2005 to 2009 (and a guest appearance in 2010), Max and his brother Frankie (Billy Warlock) were adopted by Shawn (Frank Parker) and Caroline Brady (Peggy McCay) and Max started a relationship with Chelsea (Rachel Melvin) upon his arrival in town.
Max also had relationships with Stephanie Johnson (Shelley Hennig) and Mimi Lockhart (Farah Fath) before getting hired at Touch the Sky Airlines and subsequently becoming involved in a human trafficking ring. He eventually moved to London and hasn't been seen in Salem since his 2010 guest appearance. 
Jennifer Gareis appeared on The Young and the Restless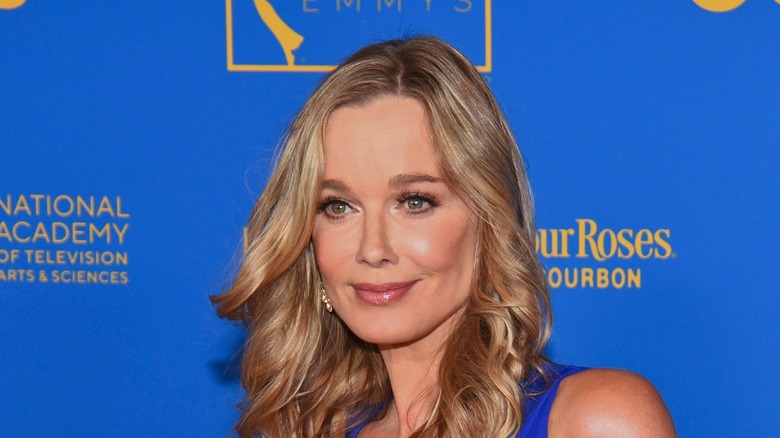 Michael Mattes/Shutterstock
Although she shines as Donna Logan in "The Bold and the Beautiful," Jennifer Gareis has enjoyed quite the career prior to her debut on the soap in 2006. In fact, Gareis' first daytime soap opera credit was the role of Grace Turner on "The Young and the Restless," whom she portrayed on the soap from 1997-2004 (with one appearance in 2014). Grace was Sharon Newman's (Sharon Case) best friend, although that relationship did not last long. Grace tried to steal Sharon's love Nick Newman (Joshua Morrow) and had a brief fling with Sharon's attempted rapist, Cameron Kirsten (Linden Ashby).
Aside from her role as Grace, Jennifer has quite the list of credits under her belt. She's appeared in feature films such as "Miss Congeniality," and various television shows such as "Diagnosis, Murder" and "Veronica Mars." She also enjoyed a successful modeling and beauty pageant career prior to appearing on daytime soaps, even making it to the top six as Miss New York in the Miss USA Pageant.
Lawrence Saint-Victor starred on Guiding Light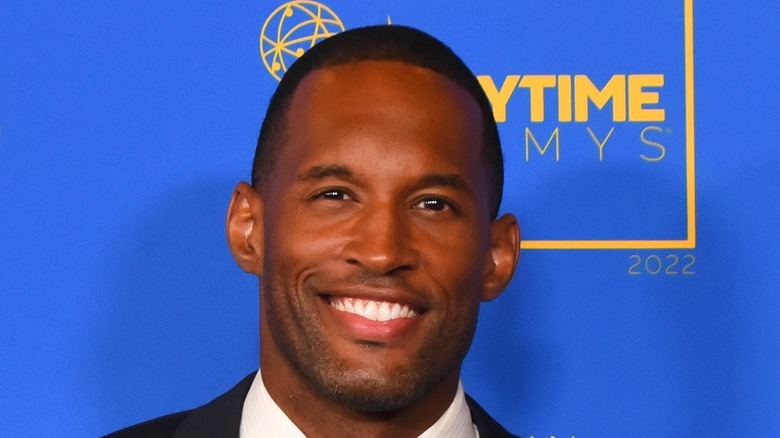 Michael Mattes/Shutterstock
A talented actor as Carter Walton on "The Bold and the Beautiful," Lawrence Saint-Victor is also part of the writing team on the same soap. But, his first soap opera role was one that many fans may have forgotten. Saint-Victor portrayed the character of Remy Boudreau on "Guiding Light" from 2006 to 2009, a hopeful and kind college student who had dreams of becoming a singer and songwriter. His father disapproved heavily of his career choices, hoping that Remy would become a football player instead. However, Remy was injured while exercising and his father was forced to give up his hopes for his son.
The series "Guiding Light" was canceled by CBS in 2009 after 72 years on-air, having gotten its start on radio before making the transition to television. A few years after "Guiding Light" was canceled, Saint-Victor landed the role of Carter Walton on "The Bold and the Beautiful" and debuted in 2013 before joining the writers' team in 2015. He has also worked with former "The Bold and the Beautiful" co-star Karla Mosley on their web series "Wed-Locked," which was released in 2019.
Kimberlin Brown debuted on The Young and the Restless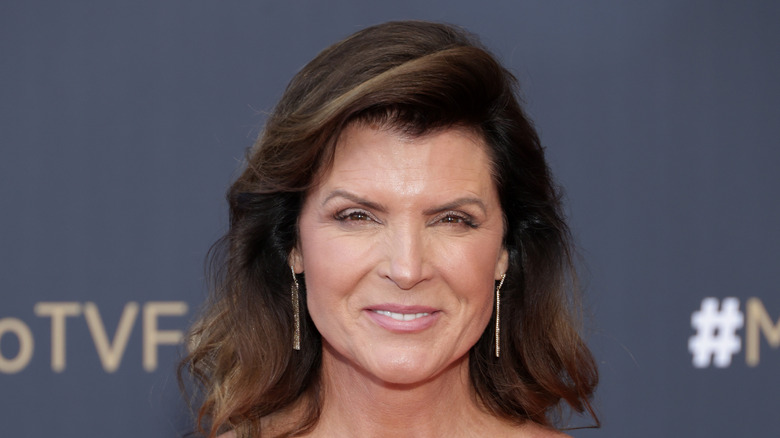 Pascal Le Segretain/Getty Images
Known for her dirty deeds on "The Bold and the Beautiful," Kimberlin Brown as Sheila Carter has terrorized the characters in Los Angeles for the better part of 30 years. Longtime fans of the show might recognize Sheila from a different soap, though. The character of Sheila Carter portrayed by Kimberlin Brown first debuted on "The Young and the Restless" in 1990, then moved to "The Bold and the Beautiful" two years later. She switched back and forth between both soaps for almost 15 years, until Brown exited "The Young and the Restless" in 2006 and Michelle Stafford took over the role of Sheila Carter on the soap from 2006 to 2007. Now, Brown exclusively portrays Sheila Carter in Los Angeles on "The Bold and the Beautiful," trying to connect with her son and build a life for herself after all of her misdeeds.
When Sheila debuted on "The Young and the Restless," she was working at Genoa City Hospital and immediately fell in love with Scott Grainger (Peter Barton). This situation started her long-running feud with Lauren Fenmore (Tracey E. Bregman), which dominated her time on both soaps. Sheila then arrived in Los Angeles and started working as Rick Forrester's nanny, which led to her falling in love with Eric Forrester (John McCook). After she cheated on him and they divorced, Sheila soon turned into one of daytime's worst (or perhaps best) villains.