Why Hallmark's Alison Sweeney Gave Up The Soap Opera Life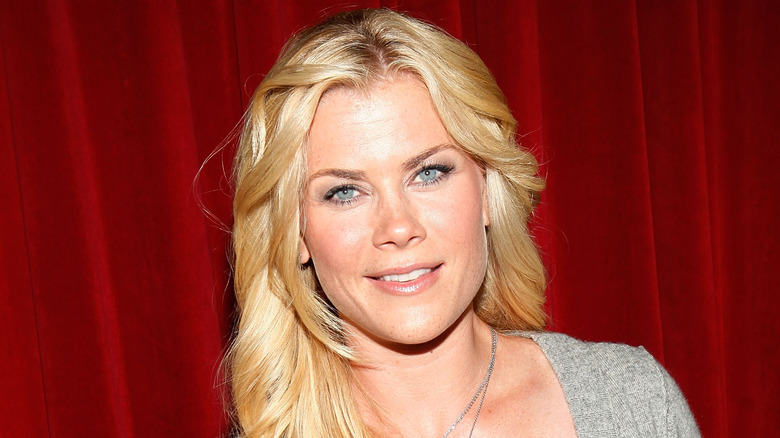 Brian To/Getty Images
Alison Sweeney became a household name after she was cast as the devious and daring Sami Brady on "Days of Our Lives" in 1993. Sami quickly gained the love and attention of viewers with her dramatic storylines, which included kidnapping, blackmail, murder, and paternity scandals. Sami is also known for loving several men during her decades-long stint in Salem. The actor appeared as the character for more than 20 years before she shocked fans by announcing her departure from the soap opera. In 2014, Sweeney confessed during an interview on "The Ellen DeGeneres Show" that she was ready to step away from the soap opera life and start a new chapter, which included more time with her family and working on other projects.
"I decided that it's going to be my last year with the show," Sweeney told the talk show host (via E! News). "I've been on 'Days of Our Lives' since I was 16 years old, and I have never had more than a two-week vacation in that whole time," she added. However, the actor went on to reveal that she still holds a very special place in her heart for daytime television and the fans. "I love everything about it," she said, adding that she was looking forward to her downtime and spending more time with her two children.
Alison Sweeney gets to spend more time with her family after leaving Days of Our Lives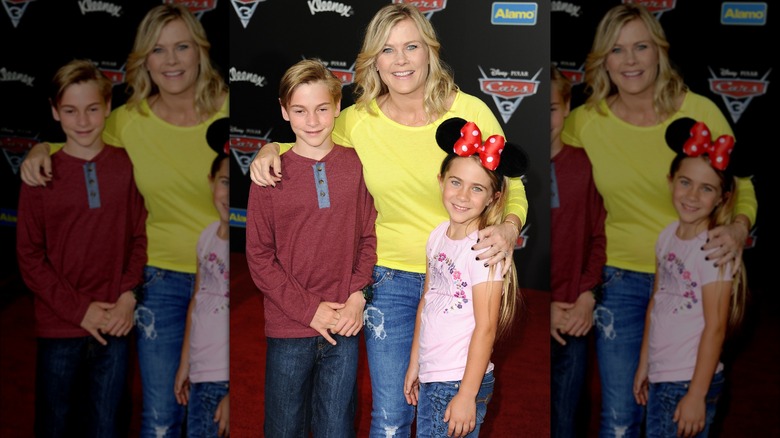 Jason Laveris/Getty Images
Alison Sweeney's exit from "Days of Our Lives" also gave her more free time to spend with her family, namely the Hallmark star's two children, Megan and Benjamin. Sweeney admitted that she loves hanging out with her kids, even if they're not doing anything special.
"I spend time with my kids, sometimes it's just as simple as staying at home with them because they've got school and stuff they need to do. For me, it's important to create that stability for them in their lives. I love being a mom, and I love everything that we do," she told Smashing Interviews. "It's been fun to spend time with them at home even if it's just making dinner or helping them with their homework. Sometimes we like to go away on the weekends or Megan and I ride our horses together," she added. In the past, Sweeney has confessed that one of the most rewarding things in her life is watching her children grow and thrive.
In addition to spending more time with her beloved family, Sweeney's decision to leave "Days of Our Lives" behind also allowed her to explore some of her other passions, such as producing, and she's been able to do that thanks to her involvement with the Hallmark Channel.
Alison Sweeney has taken on a bigger role at the Hallmark network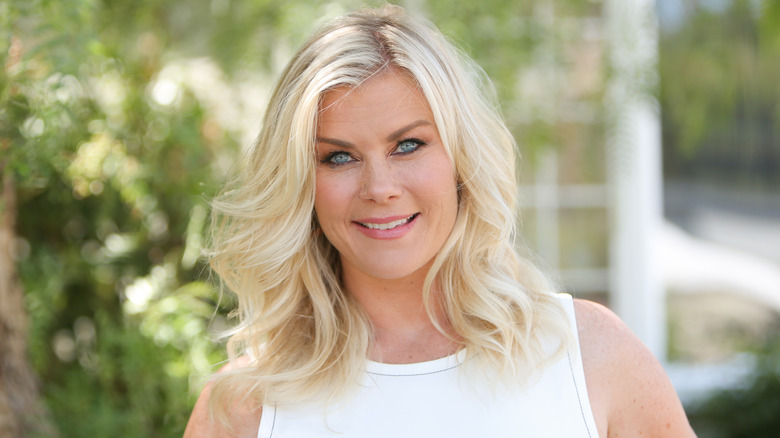 Paul Archuleta/Getty Images
Since leaving "Days of Our Lives," Alison Sweeney has returned to the soap opera on multiple occasions to reprise the role of Sami Brady. However, the actor said coming back to the show permanently simply isn't in the cards. One of the biggest reasons she's unwilling to commit to the sudser again is because of her busy schedule and the fact that she's taken on a bigger role with The Hallmark Channel, even signing a multi-picture deal with the network in 2022 (via Deadline).
"I love playing Sami but no, full-time is not the plan for me," Sweeney told People of her decision not to return to the soap opera. "I produce and develop content for Hallmark, and for other streaming services. I love getting to do my own projects: I love producing. It's really been such a joy, and such a new, fresh, fun challenge for me."
Leaving the soap opera game allowed Sweeney to focus on all of the other projects and career moves that she's passionate about, such as "The Wedding Veil" movies, her Chronicle Mysteries series, and several others. While "Days of Our Lives" fans may miss Sami's presence in Salem, Sweeney seems to be happy about the decision to give up her soap opera life in favor of a more well-rounded existence.