What Happened To Glow Recipe After Shark Tank?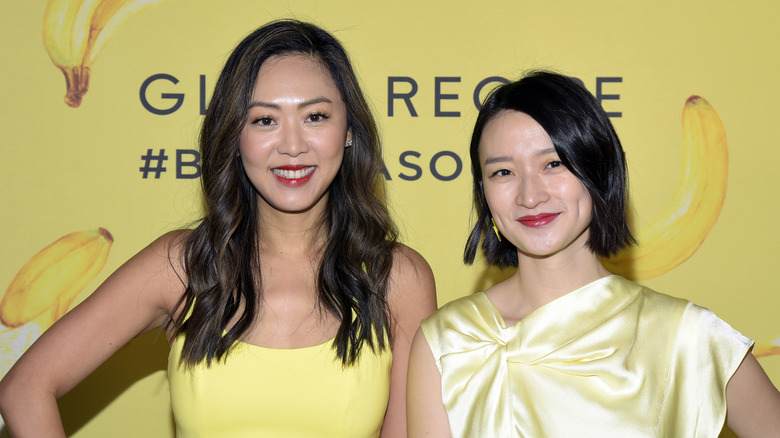 Michael Tullberg/Getty Images
Glow Recipe seems to be in all your favorite makeup stores now, but the company has humble beginnings. Their story began with just two people who knew what direction the beauty market was heading in. Sarah Lee and Christine Chang, best friends and longtime specialists in the beauty industry, knew that something big was happening in Korea with skincare, and they wanted to introduce those successful products to an American audience. To get the extra help Lee and Chang decided they'd go on "Shark Tank" and see if any of the Sharks would be willing to bite.
They call it the "Shark Tank" for a reason. Entrepreneurs enter with hope in their hearts, excited at the possibility of bringing their dream product to life. Sadly, not everyone is offered a deal. Many creators have left the Tank empty-handed after failing to impress the business-minded judges. So, when the startup company is offered multiple deals, that's when we really pay attention to the product. Like Glow Recipe has proven, often high interest from the Sharks signals that there's a winning product in the tank.
These Sharks were ready to make an offer (but others were doubtful)
Sarah Lee and Christine Chang knew that making it on "Shark Tank" was a long shot, according to Glow Recipe's blog. The line for the open casting call was filled with dozens of business hopefuls just like them, all wanting to get their company off the ground. "[B]ut taking the leap had often paid off over our careers," the duo concluded in their blog. Two weeks later, they were invited to audition, and a few months after that, they were invited to do their pitch on during Season 7 of the show.
Most of the Sharks seemed very impressed with the Korean skincare products they were given to test during the pitch. They were also happy to hear how successful the company already was. Lee and Chang informed the Sharks that sales were projected to be at $1 million by the end of the year, after just five months in business.
The one thing Glow Recipe needed now was a big investor. That's where the Sharks come in. The asking price was $425,000 for 10% equity, but most of the Sharks wanted more for the amount of cash they'd be investing. Barbara Corcoran, Kevin O'Leary, and Robert Herjavec each offered the requested money, however, Corcoran wanted 40% equity, O'Leary demanded 50%, and Herjavec was willing to do 25%. Lori Greiner and Mark Cuban passed on this one. After some negotiating, Lee and Chang ultimately accepted the deal with Herjavec.
Glow Recipe has garnered worldwide success since 'Shark Tank'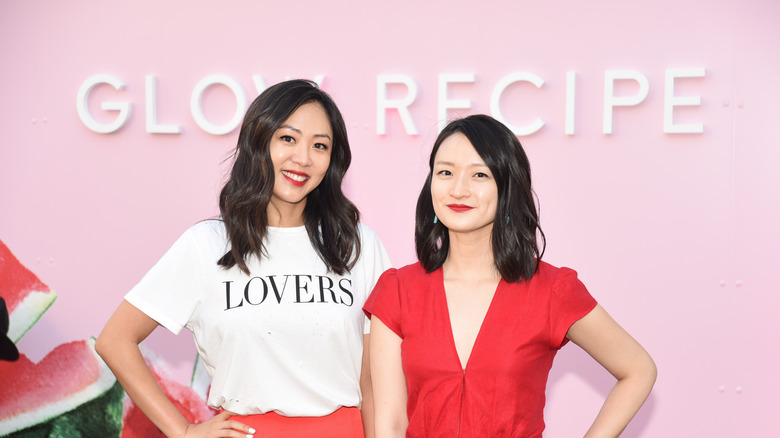 Lilly Lawrence/Getty Images
Not all deals are meant to be. After the episode aired, Sarah Lee and Christine Chang decided to pass on their deal with Robert Herjavec. Per Worklife, the 25% equity lowered the value of their company too much — from $4.2 million to $1 million — so they opted to go it alone, with no hard feelings on either side.
While the founders of Glow Recipe may have passed on the deal with Herjavec, their appearance on "Shark Tank" benefitted their company tremendously. If you've stepped into the makeup section of your local shopping mart recently, ordered from a subscription skincare service, or just turned on the TV lately, you'll know that Glow Recipe has been a huge success. Chang and Lee credit their spot on "Shark Tank" for the surge in popularity and sales since 2015 (via CNBC). In 2021, they shot to $100 million in annual retail revenue, according to Forbes. The brand has become famous on social media as well. One of Glow Recipe's fruity skincare products went viral on TikTok, further boosting their sales and establishing them as a skincare brand that's here to stay.