Why Did S. Epatha Merkerson Leave Law & Order?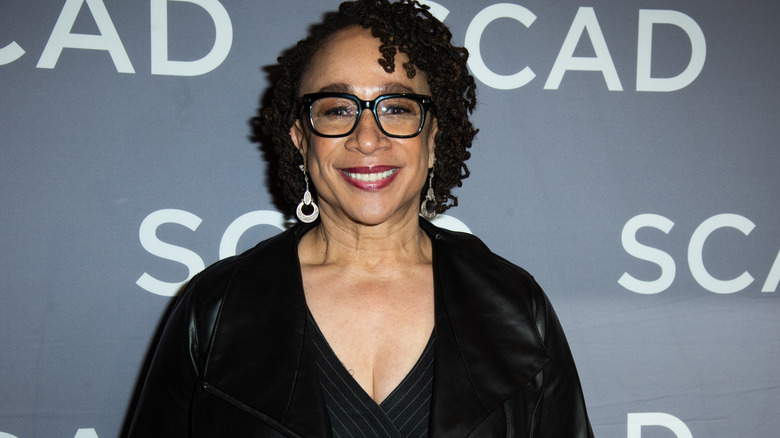 Paul R. Giunta/Getty Images
It appears that the Lieutenant has turned in her badge for good. In 2010, S. Epatha Merkerson, made famous for her portrayal of Lt. Anita Van Buren in "Law And Order," declared she would be leaving the popular show. The actor famously played the no-nonsense, morally just commander of the 16th precinct from Season 4 of the series through the 20th season, which ended up being the final season of its original run. 
The show has continued to bring in strong viewership with reruns. For Merkerson, the series finale — which aired on May 24th, 2010 — marked the end of her career with the show. She portrayed Lt. Van Buren for 16 years, and in a grand total of 391 episodes, the most of any actor in the show's history. Due to its ongoing popularity, the show was officially rebooted on February 2022. However, Merkerson did not return to reprise her role. The reasons behind her decision to leave the show behind were both natural and contractual, and Merkerson has expressed that she remains hopeful for her career moving forward.
Time to move on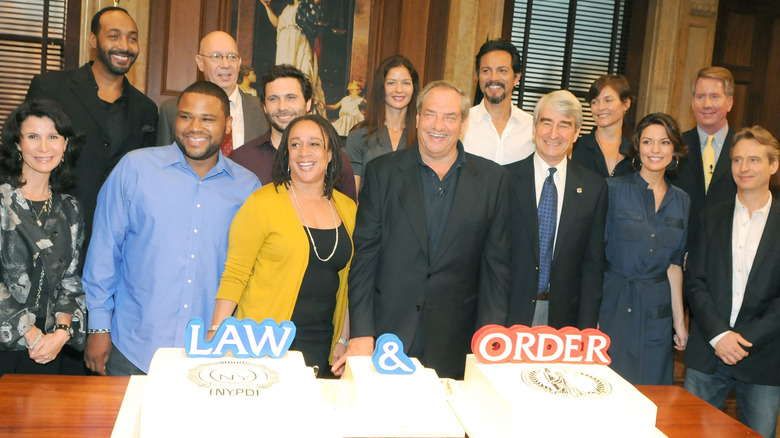 George Napolitano/Getty Images
S. Epatha Merkerson's time on NBC's procedural crime drama actually began years before her start as Lt. Anita Van Buren. She was first cast in season 1, in an episode called  "Mushrooms," where she portrayed a mother whose 11-month-old was accidentally shot and killed. Needless to say, her performance in the episode drew the attention of producers. So, Come Season 4, Merkerson was selected to be the new face and leader of the precinct's detective squad. This made Merkerson one of a handful of actors who've secured a recurring role after first appearing as a guest star.
The actor's longstanding history with the show played a factor in her decision to lay her badge to rest. Merkerson told EW that ending her "Law and Order" career on the original series finale in 2010 was a simple and peaceful exit to her time on the show. She also stated that since her contract would be officially up at the end of that year, it seemed like the wisest choice to depart from the show as naturally as possible. "I've given it my best for 16 years," Merkerson said at the time. "I'm doing other things and this will be a great way to leave what has been an extraordinary gig."
A natural ending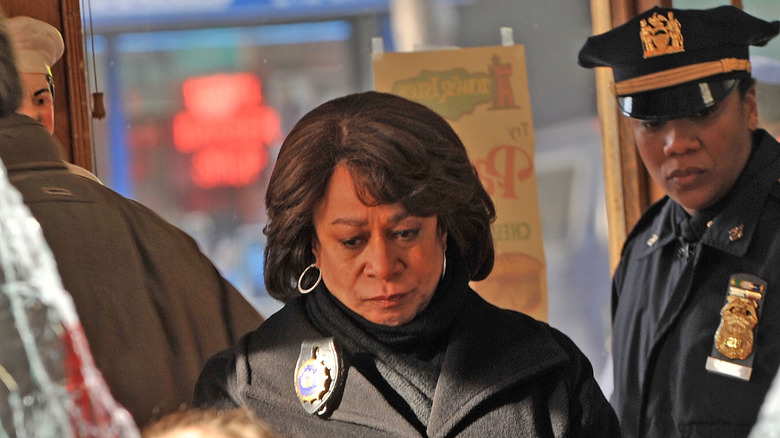 Bobby Bank/Getty Images
When asked in the interview if she talked with "Law and Order" creator Dick Wolf before exiting, S. Epatha Merkerson confirmed that she did. "Dick is a great guy. And one of the things that I wanted to let him know was how much this job has meant to me and how I've appreciated the opportunity," she shared. Thankfully, there were no hard feelings in her decision to leave "Law and Order." In fact, Merkerson was asked to join another show written and conceptualized by Wolf called "Chicago Med." The show was another NBC-produced drama and premiered in 2015. Merkerson portrayed another strong, leadership figure in the show, a hospital administrator named Sharon Goodwin. 
At the end of the day, Merkerson claims that timing had the biggest influence on her decision to step away from "Law and Order," especially since the finale neatly wrapped up Van Buren's cancer storyline. Even though she didn't know the fate of her character prior to filming, or if it would be among the most devastating TV show endings of all time, she was positive that either direction would justly conclude both her and Van Buren's time on the show.