Meet Nicole Richie's 2 Kids, Harlow And Sparrow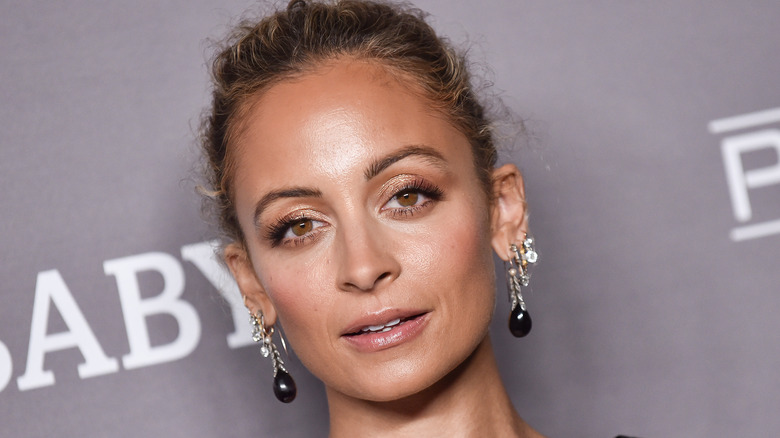 DFree/Shutterstock
When you think of Nicole Richie, you probably think of Lionel Richie, her adopted father who is known as an American singer and songwriter, crafting soulful love ballads in the '70s and '80s. You may also think of Paris Hilton, Richie's old friend. In the early 2000s, Hilton and Richie were totally inseparable. Now, of course, some people are still left wondering the truth about Paris Hilton and Nicole Richie's iconic feud. 
At the height of their friendship, they were starring in the reality series "The Simple Life." In the first season, Richie and Hilton ditched their socialite life for working on a farm. Later seasons had the girls working various jobs and spending time with regular people. The show was made to depict them as incapable rich girls, but Nicole Richie is much more than a socialite or Hilton's sidekick. 
The truth is, Richie is far from the person she used to be. Her lifestyle now is entirely different. Since the show, she has become a fashion designer specializing in everything from jewelry and footwear to apparel. She also married Joel Madden, singer of Good Charlotte, and shares two children with him. Followers have loved watching the stunning transformation of Nicole Richie from a party girl to being a parent , an obvious priority in Richie's life. 
Meet Harlow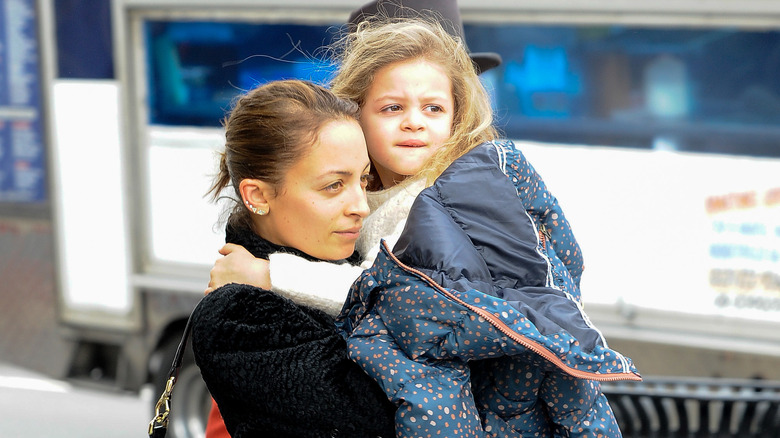 Bauer-griffin/Getty Images
Nicole Richie's daughter, Harlow Madden, was born on January 11, 2008. Even though Richie's sweetheart has been around for some years, it's not surprising you haven't seen much about her in the media. Despite the fact that Richie herself grew up in the spotlight, she prefers to keep her children's lives, and now her own, a little more private. 
Like Richie, Harlow loves fashion. Richie told Entertainment Tonight in 2021, "[M]y daughter loves fashion, but she has her own style. It doesn't have anything to do with me. She takes my clothes all the time. I have just started writing an N with a Sharpie on all of my stuff so that [she knows it's mine]."
Richie believes in raising a strong young feminist woman. The duo even attended a Women's March together in 2018, along with other celebrities. Richie commented on her desires for her daughter to People in June 2023 saying, "I want her to have power in her voice and confidence with her voice and her feelings."
Meet Sparrow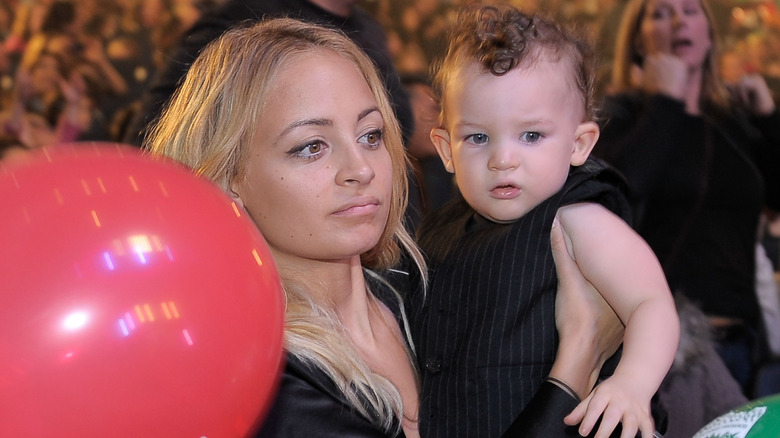 Charley Gallay/Getty Images
Nicole Richie's son Sparrow Madden was born on September 9, 2009. When she named Sparrow after naming Harlow, Richie stated to People, a few months after his birth, "I didn't even realize that [both of their names] ended with 'ow'. We really just have to work with whatever it is we both agree on, so I really liked Sparrow from Captain Jack Sparrow, and he liked it for different reasons."
Sparrow also finds joy in fashion. Richie told People about her children's style in 2020, saying, "They dress themselves. Sparrow does his own thing. He likes to wear all black like his dad." She also told the outlet when Sparrow was just three years old, "[H]e's very particular. So he needs the bandana tied around the belt, you know how Joel does it ... he has to have all of his sleeves cut off of his shirts. He's got a little curly mohawk now!" So, it seems not much has changed over the years.
Besides his taste in fashion, Richie and Joel Madden haven't revealed much about Sparrow. The two do a fantastic job of keeping their children's lives private.