The Truth About Paris Hilton And Nicole Richie's Iconic Feud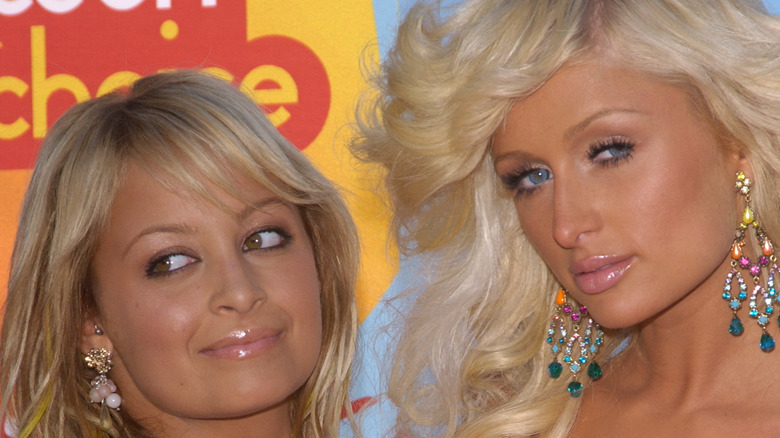 Shutterstock
Their friendship was like no other, and we all bore witness to it thanks to iconic reality show "The Simple Life." 
Running for five seasons, from 2003 to 2007, the show followed socialites Nicole Richie and Paris Hilton as they gave up their luxurious lives to slum it with normal folk while doing menial jobs, many of which required manual labor. It was an ingenious hook, highly innovative at the time, and proved endlessly entertaining thanks in large part to the very real central relationship. 
When "The Simple Life" took its final bow, Richie had risen through the ranks to be just as well-known and beloved as her previously more famous buddy. Rumors swirled Hilton was jealous, or the two had fallen out because of some other ego-related issue. Regardless of what the reason was, the show's unavoidable end appeared to signal the end of their friendship too. Are the once-close duo still at odds, or have the intervening years brought more maturity and understanding too?
Did jealousy tear Nicole and Paris apart?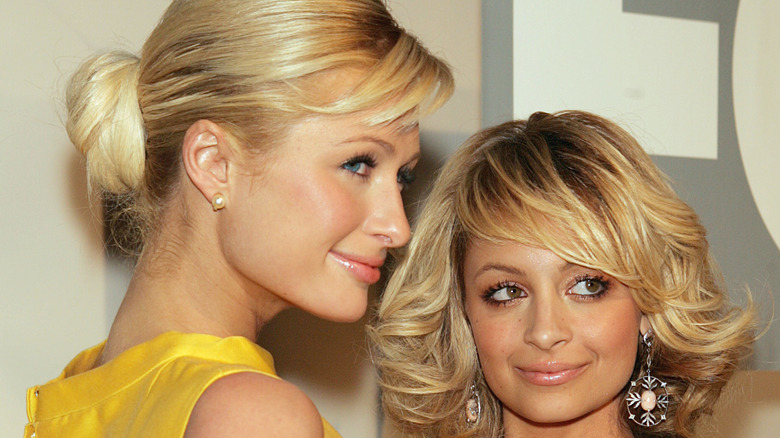 Kevin Winter/Getty Images
According to Grazia, the trouble began in 2004, when Nicole Richie allegedly screened her BFF, Paris Hilton's, sex tape at a party while marking her disastrous "Saturday Night Live" hosting gig. 
Although Richie denied the accusation, whatever happened resulted in the duo filming Season 4 of "The Simple Life" apart, which was certainly...a choice, to say the least. As fans may recall, they made up in the following season, after the fourth ended on a perfect reality TV cliff-hanger. 
In 2005, as People reported, Hilton confirmed the two were "no longer friends." The hotel heiress tantalizingly teased, "Nicole knows what she did, and that's all I'm ever going to say about it." Later that same year, Richie appeared on the "Today" show, per People, and reasoned the two had simply grown apart, as friends frequently do, while also suggesting the media was turning it into a much bigger deal than it was.
Are Paris and Nicole friends now?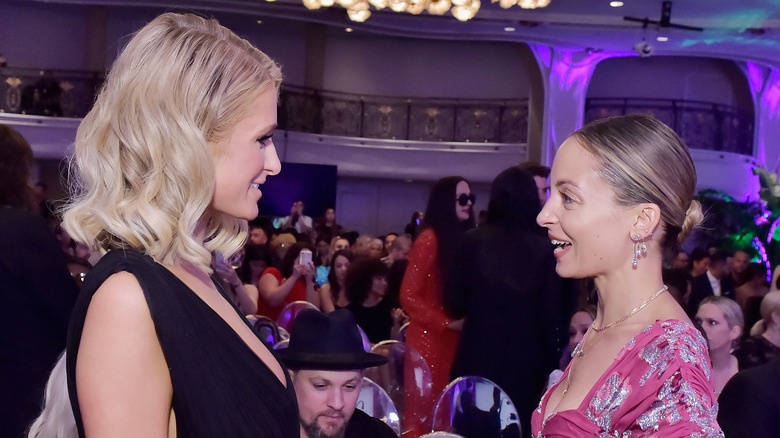 Stefanie Keenan/Getty Images
In 2006, Paris Hilton and Nicole Richie were spotted having dinner together, as per People, with an eye-witness sharing, "They looked like best friends to me." The heiress's publicist acknowledged the meeting but refused to confirm whether the ladies had met for personal or business reasons. However, Hilton didn't attend Richie's 2010 wedding to Good Charlotte frontman Joel Madden, although she was invited, with a source telling E! News Hilton had sent a gift accordingly. 
In 2014, while chatting to Andy Cohen on "Watch What Happens Live," Richie confirmed she has nothing but good things to say about Hilton, describing the heiress as "a true friend," (via Us Weekly). 
Just a couple years later, Hilton confirmed the feeling was mutual, gushing that Richie is "literally the funniest person I've ever met in my whole life. She's always cracking me up," to Australian site, News. In 2019, while appearing on "WWHL" herself, the socialite further advised they remain close and share a lot of love for each other.