How Chip And Joanna Gaines Hurt Longtime Waco Residents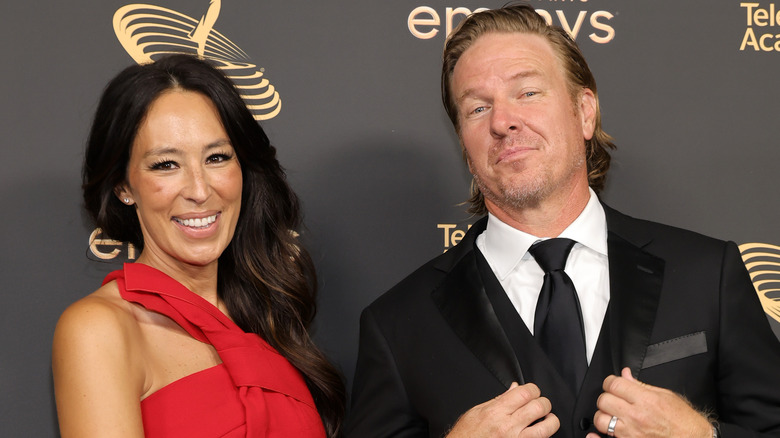 Amy Sussman/Getty Images
Chip and Joanna Gaines rose to fame in 2013 with the debut of their HGTV show "Fixer Upper," where they renovated and decorated houses in Waco, Texas. They've taken their show and turned it into the Magnolia company, which includes a realty office, shopping complex, magazine, and more, making them perhaps the most famous residents of Waco. Chip and Joanna miss some things about their life before fame, and some longtime residents of the small Texas town, which the Gaines' have helped turn into a tourist destination, wish the couple, and their town, hadn't gotten famous. 
When Chip and Joanna fix up a house, it can sell for a lot more than they bought it for, which is where the problem lies for some longtime Waco residents. One woman who was born and raised in Waco wrote a blog post explaining the situation using one of the "Fixer Upper" houses as an example. It's on the market for $1.2 million, and if it sells for that asking price, other houses in the neighborhood jump up in property value.
That sounds good, right? Your house becomes worth more just because Chip and Joanna swept in with their magical Magnolia touch on a different house in your neighborhood. And that could be good if you're looking to sell your house, but if you're planning to stay, it means you'll be paying higher property taxes. Without any changes, the sale of a high-price "Fixer Upper" house in the neighborhood means a higher tax burden for all the neighbors.
Fixer Upper houses raise property values which can raise property taxes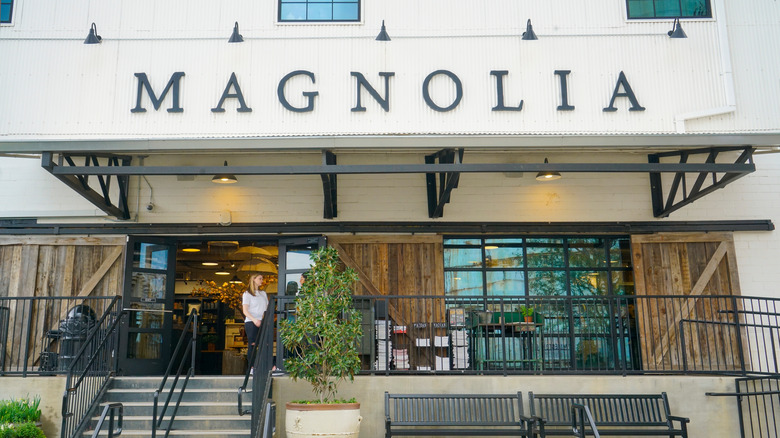 captureandcompose/Shutterstock
Since 2015, the average home value in Waco, per Zillow, has gone from $93,748 to $220,133. And in 2022, house appraisal rates were expected to go up by about 30% from the year before in Waco's county of McLennan, as reported by KWTX, with thousands of residents lodging complaints. Those higher tax bills tied with a higher property value have ended up driving some long-term residents of Waco, Texas out of their houses, particularly if they're on fixed incomes. One Waco realtor told Chron the story of one man he knew having to sell their house due to rising costs: "He's being forced out of a home that he's earned for 30 years. That's not the American dream."
But the thing is, it's not just Chip and Joanna who are currently flipping properties in Waco, rather it's thanks in large part to their popularity that a number of outside investors have started to buy, fix up, and resell properties in Waco. Properties are also being purchased in Waco to fix up to be used as short-term vacation rentals, particularly downtown. That has had an impact on rental prices, so it's not just homeowners on a budget feeling the squeeze. Renters, especially low-income households, just can't afford the housing anymore.
More tourism and vacation rentals have driven up rent costs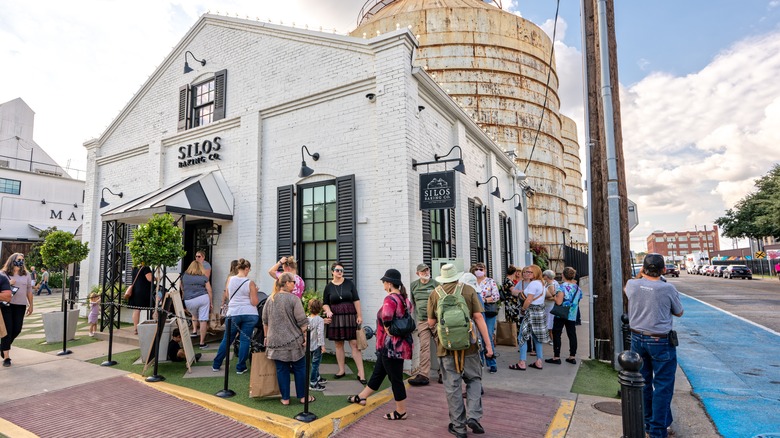 Rosemarie Mosteller/Shutterstock
There's definitely a market for vacation rentals in Waco, Texas. Tourism numbers tripled in Waco since Chip and Joanna Gaines' show "Fixer Upper" came on the air: it's not just the fixed-up houses that people come to Waco to see. They also come to shop. Chip and Joanna first had the Little Shop on Bosque, a small design shop in Waco, but that expanded in ways that are helping bring in tourists to stay in those short-term rentals. Perhaps the biggest draw for visitors is a chance to shop at the Silos, a shopping compound with six different shops that can have lines around the block — here's what it's really like vacationing at Chip and Joanna's Magnolia empire in Texas.
An average of 2 million people visit the central Texas town every year, and those connected to the tourism industry have clearly benefited. The Gaines' have also, in effect, rebranded the city in a big and positive way. Previously, Waco was best known to many, not from the area for the standoff between the Branch Davidians cult and the FBI in 1993. But it doesn't sound like it's all been worth it for all longtime Waco residents.