The Real Meaning Behind Mandinka By Sinéad O'Connor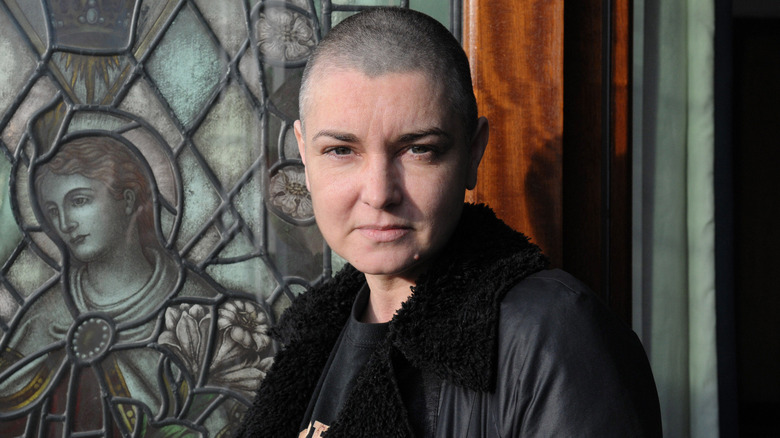 David Corio/Getty Images
As the most popular single off her debut album, 1987's "The Lion and the Cobra," Sinéad O'Connor's "Mandinka" has been the source of much speculation. Her live performance of the song on David Letterman's "Late Night" was her first appearance on network television and was her first step in becoming a household name.
Though known for its upbeat instrumentals and — as with every one of O'Connor's songs — phenomenal vocals, people have scratched their heads at the lyrics. The Irish vocal powerhouse was many things, deliberate being one of them; her lyrics were layered with meaning, and "Mandinka," another song performed, written, and produced by her, is no exception.
Before we dive into the lyrics, though, let's take a look at what O'Connor herself had to say. In a 1988 interview with student newspaper The Tech (via Genius) she explained, "Mandinkas are an African tribe. They're mentioned in a book called 'Roots' by Alex Haley, which is what the song is about. In order to understand it you must read the book." While Sinéad O'Connor died at the age of 56, her memory — and her punk rock persona — will always remain in the hall of legends.
Mandinka's connection to Roots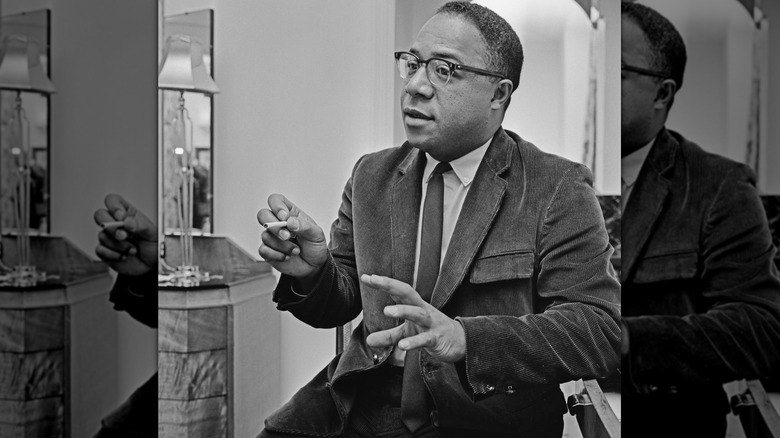 Evening Standard/Getty Images
"Roots: The Saga of an American Family" was released in 1976. According to The New Yorker, "Roots" is, above all, an exploration: of identity, history, and, of course, roots. Based on the oral history passed down from his grandmother, Alex Haley's historical fiction novel recounts the harrowing experience of his African ancestor, Kunta Kinte, as a slave in America, filling in the blanks when necessary. The book was adapted for television a year later, became a smash hit, and was watched by none other than Sinéad O'Connor.
In the book (and subsequent TV adaptation), the Mandinka are the ethnic group that Haley's family comes from. Originating from West Africa, the name also refers to the language group. However, O'Connor's connection with the Mandinka has less to do with the ethnic group's actual history, and more to do with her own personal experiences. Throughout the song's chorus, she claims she "don't know no shame" and "[feels] no pain," but that she does know "Mandinka."
In her 2021 memoir "Rememberings" (via Ringer), O'Connor recalled the emotions that "Roots" stirred up in her: "I was a young girl when I saw it, and it moved something so deeply in me, I had a visceral response. I came to emotionally identify with the civil rights movement and slavery, especially given the theocracy I lived in and the oppression in my own home." The abuse she suffered at the hands of her mother was one of the many heartbreaking details about Sinéad O'Connor's life. Through "Mandinka," O'Connor releases her pent-up resentment and embarks on a journey toward a newfound identity.
Mandinka and Sinéad O'Connor's quest for autonomy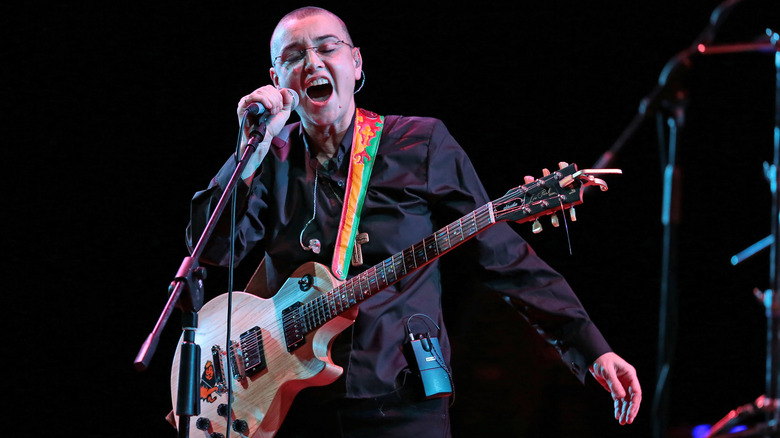 Matteo Chinellato/Shutterstock
"Mandinka" sees Sinéad O'Connor grapple with her desire to reclaim her identity whilst being among people who would rather see her silenced. While the song takes its name from the Mandinka, the first verse actually alludes to the Bible. The song kicks off with "I'm dancing the seven veils," a reference to Salome's dance for King Herod's birthday in the New Testament. In exchange, the king offers her a gift and, since her mother has a vendetta against John the Baptist, Salome asks for John's head on a platter, which Herod grants. While this dance is biblically framed as negative, anyone who's seen O'Connor's infamous SNL stunt, or read about the abuse she witnessed at Catholic reform institution An Grianán, knows her stance on the church.
In fact, Salome's dance wasn't given a name until Oscar Wilde's play, named after the titular character, premiered. It was banned by English authorities in the 19th century for its controversial depiction of Biblical characters; the dance of the seven veils, especially, has an erotic undertone. "Mandinka's" second line, "want you to pick up my scarf," is coy-sounding, in line with the previous reference's sexual connotation.
The last two lines in the first verse are "See how the black moon fades/Soon I will give you my heart." A "black moon" has multiple definitions; according to The Old Farmer's Almanac, a black moon usually refers to a new moon, though specific definitions vary among different cultures. However, one of the most popular interpretations is one of rebirth. If we were to subscribe to this interpretation of "Mandinka," it would mean that, once O'Connor has completed her journey and been born anew, she can open up her heart to new experiences.
Sinéad O'Connor's rebellion against the music industry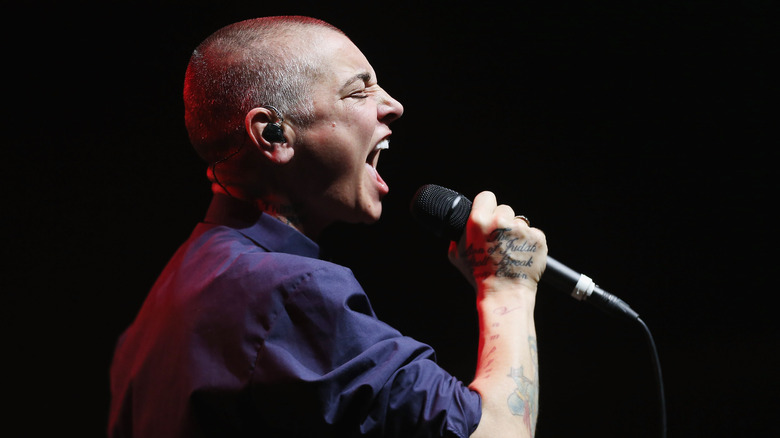 Don Arnold/Getty Images
The second verse centers Sinéad O'Connor's lifelong struggle with the music industry and her experience with fame. As a single off her first album, there was no way she could have predicted the ferocity with which the public would criticize her, with stars like Joe Pesci threatening to smack her on live television after she tore up a picture of the pope. Still, as an up-and-coming musician with a rebellious streak, she would have undoubtedly dealt with much disapproval.
The first few lines refer to an unnamed "they" who try to make her conform to their standards. She mimics them with, "'See how this glass is raised?'", immediately following it up with "I have refused to take part." She ends the verse with "I told them 'Drink something new'/Please let me pull something through," which can be read as her desire to make meaning, to create something entirely new and refreshing, in a corrupted industry. Regardless of her tragic death, let it never be said that she didn't succeed.