Sophie Trudeau Has Plenty Of Projects To Keep Her Busy Amid Split From Husband Justin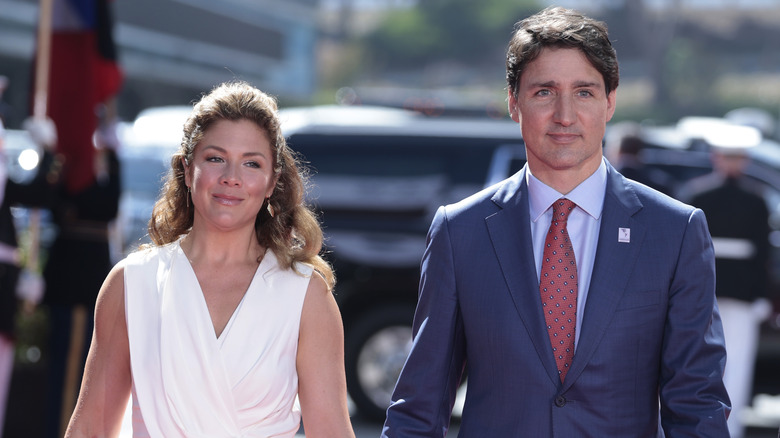 Anna Moneymaker/Getty Images
Canadian Prime Minister Justin Trudeau and his wife may have announced that they're calling it quits, but Sophie Grégoire Trudeau is surely looking forward to her next chapter. In fact, her next phase is going to have more than just one new chapter; it'll be enough to fill two whole books. 
While we'll no longer see the 48-year-old former wife of the prime minister in the same capacity we're used to, she reportedly won't be leaving her life of celebrity entirely behind. Rather, she'll likely be pivoting to a different place in the public eye –– one that's more about her own expertise. While most of us know Sophie because of her husband's powerful role, she's had an impressive career of her own, studying TV and radio before becoming a television correspondent. She is also a certified yoga instructor, as well as a passionate mental health advocate and philanthropist. Consequently, her upcoming books about mental health, wellness, and empowerment are certainly going to be well within Sophie's wheelhouse.
Sophie Grégoire Trudeau's upcoming books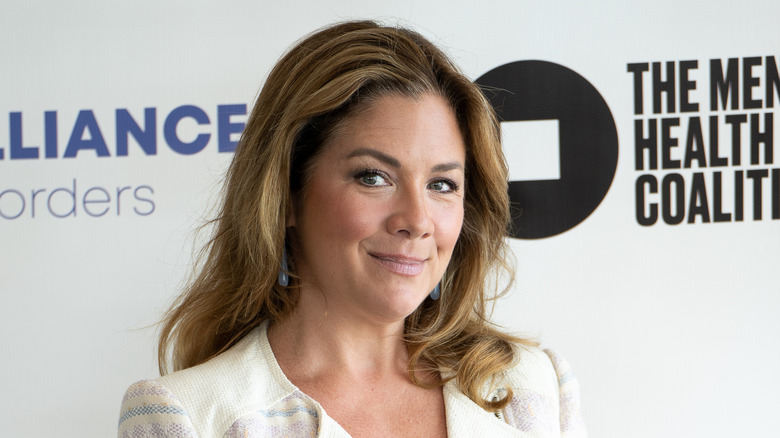 Jared Siskin/Getty Images
Sophie Grégoire Trudeau has signed two book deals. The first of the books will be called "Closer Together: Knowing Ourselves, Loving Each Other," and it will center around self-acceptance, empowerment, and learning about mental health in order to grow. The book will also consult experts in mental health and science fields, as well as offer journal prompts and exercises to help readers grow and improve their mental health. "Closer Together: Knowing Ourselves, Loving Each Other" will be available on April 23, 2024 via Penguin Random House Canada.
While Sophie's first book is sure to help adults get more in tune with their emotions and work toward better mental health, her second book will benefit a younger audience. The second book will be a picture book, which won't be released until 2025. Like her book for adults, the children's book will help readers navigate their emotions, as well as teach kids about movement, exercise, and outdoor play.
In a statement (via CBC), Sophie explained, "Partnering with Penguin Random House Canada on these two books is a unique opportunity for me to share some insights, tools, and stories that can help readers better understand their emotions and the internal hardships they face in their daily lives." She added that the books will also be personal, saying, "In revealing parts of my own mental health well-being journey, it's my sincere hope that it will shed light on our profound connections with ourselves and all human beings."
Sophie Grégoire Trudeau is more than qualified to write about mental health and wellness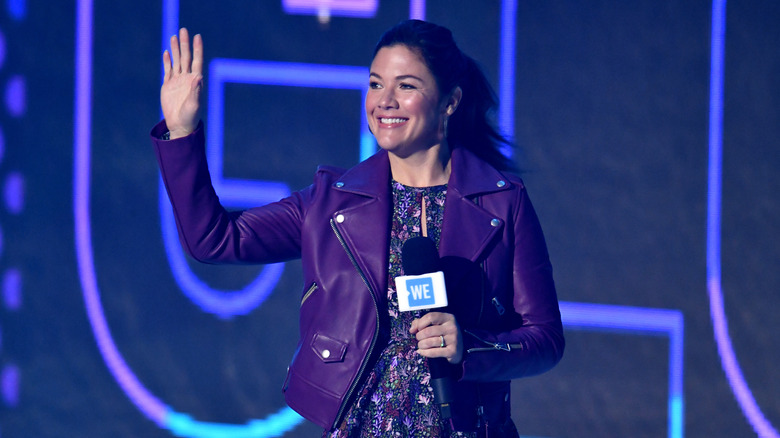 Gareth Cattermole/Getty Images
While many of us don't know much about Sophie Grégoire Trudeau's career and her passions, there are plenty of topics that the mental health guru is an expert on, and it's clear that her areas of expertise are going to come in handy in her upcoming books. Sophie is Fillactive's official spokesperson. This foundation focuses on girls ages 12 to 17 and helping them to get healthy and exercise. She has also collaborated with the Canadian Mental Health Association, as well as acting as a global ambassador for Plan International Canada, where she works for the rights of children and fights for equality. In the past, she had her own podcast about mental health. Sophie was also the recipient of the UN Women National Committee Canada Recognition Award in 2013 for her human rights work. 
Despite the tragic details about Sophie, including her experience living with eating disorders and mental health challenges, her past has evidently helped her to establish herself as a mental health advocate and an understanding expert. It's clear that Sophie's important work and her personal experiences have given her plenty of knowledge in fields that are important for just about everyone. It seems that we'll be hearing more from Sophie in the years to come, and this time, it will be about her own knowledge and wisdom.