Days Of Our Lives' 5 Best Serial Killer Stories Ranked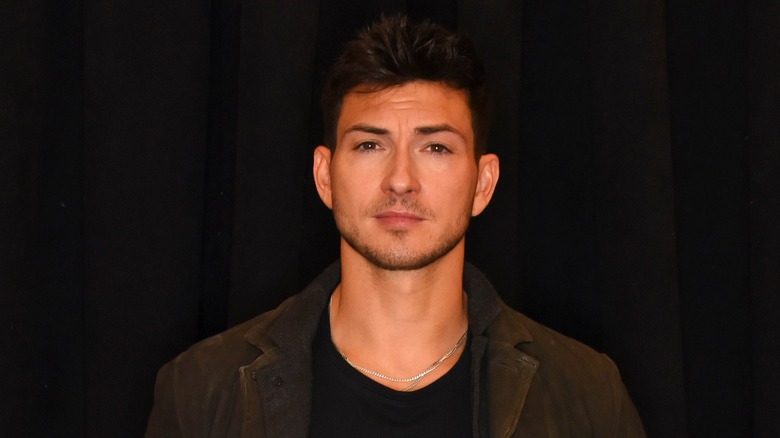 Michael Mattes/Shutterstock
"Days of Our Lives" has never lacked when it comes to creating dramatic storylines, and the soap opera has given fans some wild plots over the years. A few of the most memorable have included people being buried alive, demonic possession, baby swaps, evil doppelgangers, and more. Unfortunately for some characters, murder is also a big part of the sudser's history. Throughout the decades, characters such as Deimos Kiriakis (Vincent Irizarry), Abigail Deveraux DiMera (Marci Miller), EJ DiMera (then James Scott), and others have had their lives taken from them too soon during singular attacks. However, some of the most heartbreaking deaths have come at the hands of actual serial killers.
Many of Salem's most beloved characters have dealt with murder in one form or another. Longtime "Days of Our Lives" fans have seen a handful of surprising serial killer storylines, and each one has been unique and shocking in its own way. Some of the murderers have even killed popular characters and created spooky mysteries that played out for months before coming to an epic conclusion.
So, where do the "Days of Our Lives" serial killers rank among each other? Let's take a look back at the creepy storylines.
1. The Salem Strangler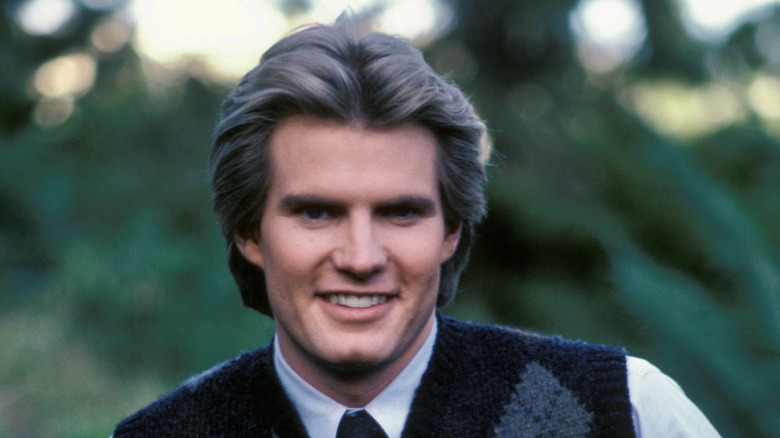 Dianna Whitley/Getty Images
In 1982, Salem was rocked by a serial killer dubbed the Salem Strangler. The fictional murderer had "Days of Our Lives" fans on the edge of their seats as he took the lives of characters such as Lorie Masters, Mary Anderson, and Denise Peterson. He also developed an obsession with Dr. Marlena Evans (Deidre Hall). During this time, the Salem Strangler stalked Marlena and even tried to intimidate her by calling into her radio show. Finally, the killer's identity was revealed to be that of Jake Kositchek (Jack Coleman). 
When Jake finally decided to make his move on Marlena, he found her alone at her home and strangled her to death. Fans were stunned, and some even protested outside of the soap opera's studio, per Soap Opera Digest. However, in a shocking turn of events, it was revealed that the Salem Strangler had actually killed Marlena's identical twin sister, Samantha Evans (Andrea Hall), during a case of mistaken identity. 
After realizing his mistake, Jake targeted Marlena again. However, this time she was ready and police officer Roman Brady (then Wayne Northrop) was standing guard and able to fight him off. Roman killed Jake during the altercation and saved Marlena's life, finally putting an end to the Salem Strangler's wrath.
2. The Salem Stalker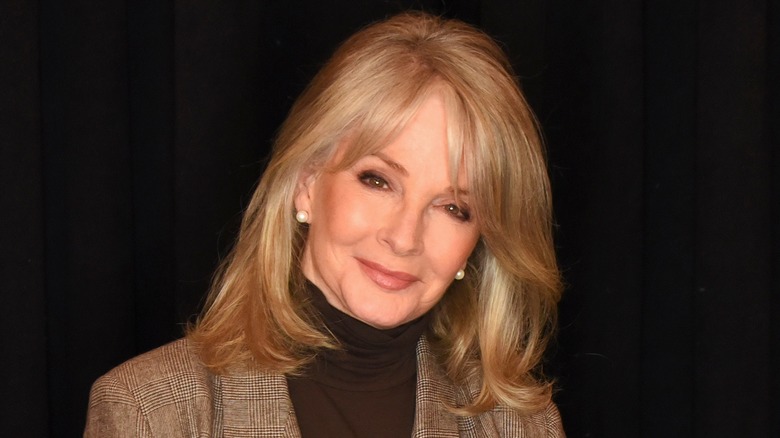 Michael Mattes/Shutterstock
In 2003, "Days of Our Lives" fans were absolutely captivated by a serial killer storyline that seemed to impact nearly every character in Salem. Beloved citizens such as Alice Horton (Francis Reid), Maggie Horton (Suzanne Rogers), Abe Carver (James Reynolds), Roman Brady (Josh Taylor), Victor Kiriakis (John Aniston), and several others were all murdered during the months-long reign of terror of The Salem Stalker. The serial killer had everyone spooked, and viewers couldn't get enough of the terrifying storyline. The Salem Stalker was often seen wearing all black with gloves and a hockey mask to keep their identity a secret. However, once the secret was out, viewers couldn't believe their eyes.
In a huge twist, Marlena Evans was revealed to be the person responsible for the murders. However, fans would soon learn that Marlena wasn't truly at fault. Instead, Marlena had been brainwashed by the DiMera family to believe that she had killed several of her loved ones. In reality, her so-called victims were actually kidnapped and held hostage on a remote island, which they named Melaswen. Eventually, Marlena was reunited with all of her friends and family members, and they made it back to Salem to tell the twisted serial killer tale.
Of course, many characters' lives were turned upside down by the big reveal, and Salem was rocked when the truth finally came out.
3. The Salem Slasher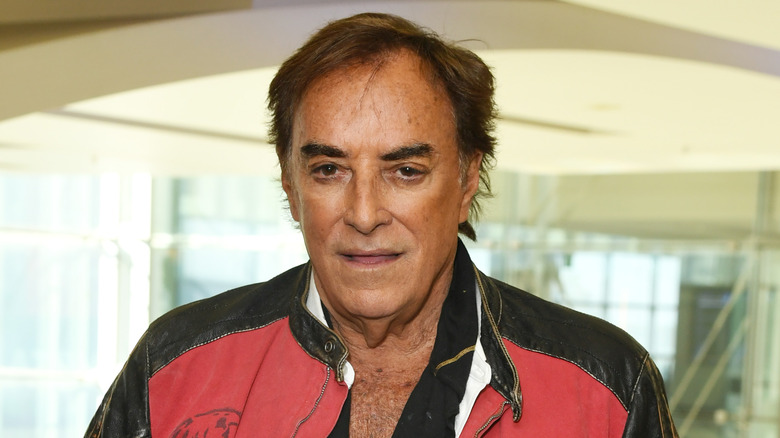 Jc Olivera/Getty Images
Hot on the heels of the Salem Strangler murders, "Days of Our Lives" fans were engulfed in another murderous storyline. This time, a serial killer called the Salem Slasher terrorized the fictional midwestern town. The plot kicked off when Andre DiMera (Thaao Penghlis) proved his loyalty to Stefano DiMera (Joseph Mascolo) by committing the murders and framing Stefano's enemy, Roman Brady, for the crimes.
During the first murder, Andre wore a mask of Roman's face while taking the life of Daisy Hawkins on the pier as Marlena Evans looked on. During Andre's murder spree, he killed four other women Trista Evans Bradford, Kelly Chase, Letitia Bradford, and Renee DuMonde. He also attempted to kill Gwen Davies, but she evaded his attack.
Andre ended up escaping criminal charges by leaving Salem. However, he later returned to continue his wicked ways, even killing again by snuffing out Maxwell Hathaway in addition to his several other crimes over the years. Ultimately, Andre met his own untimely death when he was murdered by Abigail Deveraux DiMera while she suffered from a split personality disorder, per Soap Hub.
4. The Necktie Killer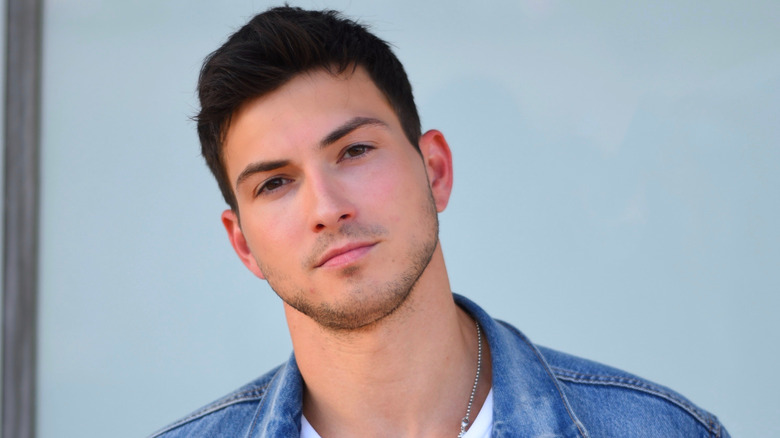 Michael Mattes/Shutterstock
Ben Weston (Robert Scott Wilson) has become one of the most beloved characters on "Days of Our Lives" in recent years. However, his early days in Salem were full of murder and mystery. Ben was revealed to be the younger brother of Jordan Ridgeway (Chrishell Stause), who suffered from mental illness and anger issues. He began a romance with Abigail Deveraux (then Kate Mansi), and after finding out that Abby was pregnant, things began to go downhill. When Salemites such as Paige Larson (True O'Brien) and Serena Mason (Melissa Archer) were found dead, it was finally revealed that Ben was the serial killer nicknamed The Necktie Killer, a murderer known for strangling his victims with a necktie.
Ben finally snapped, trying to kill Marlena Evans and seemingly murdering Will Horton (then Guy Wilson) before kidnapping Abby. After Abigail went into labor, Ben forced a midwife named Wendy to deliver the child and later killed her as well. Eventually, Chad saved Abigail from Ben's clutches and he was later committed to Bayview Sanitarium.
After receiving treatment, Ben was released and used medication and therapy to control his mental illness. He fell in love with Ciara Brady (Victoria Konefal) and the two became one of the most popular couples on the sudser. Although Ben is a reformed man, fans will likely never forget his dark serial killer tendencies.
5. The Riverfront Knifer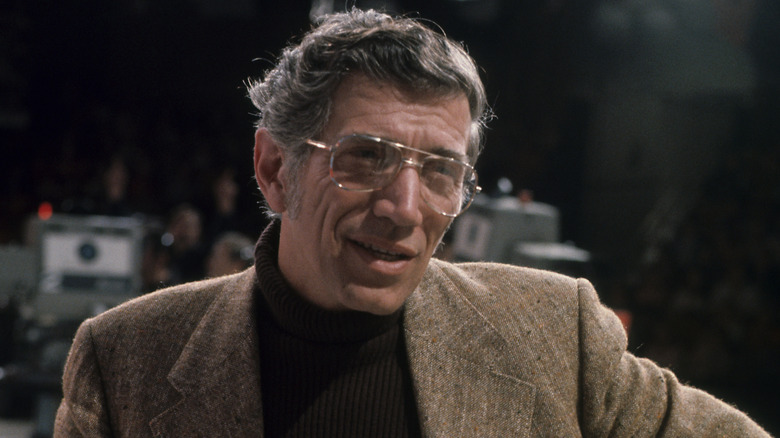 Michael Ochs Archives/Getty Images
In 1987, actor Joseph Campanella was introduced to "Days of Our Lives" fans as a character named Harper Deveraux. Harper was a wealthy politician who also happened to be the adoptive father of Jack Deveraux (Matthew Ashford). Despite his work as a senator, Harper was also involved in many illegal activities, including the kidnapping and poisoning of Kayla Brady (Mary Beth Evans). Eventually, Harper descended into madness when he began killing women, earning him the name the Riverfront Knifer. 
Harper killed multiple unnamed prostitutes as well as Janice Barnes during his slaying binge. He also attempted to kill Eve Donovan, Paula Carson, Kimberly Brady, Gabrielle Pascal, and Kayla Brady during his serial killer storyline. However, they all survived. Eventually, Harper was sent to jail for his crimes, but he later escaped to crash Steve Johnson's (Stephen Nichols) wedding to Kayla. Regardless, Jack saved the day when he pushed his father from a bell tower, killing him and ending his attacks against the women of Salem.
There has been no shortage of serial killer storylines on "Days of Our Lives" throughout the years. The murderous plots seem to keep fans engaged, as well as on the edge of their seats trying to figure out which character could be the next to be killed off. It's never known when another serial killer could pop up in town to create more chaos and intrigue, since murder always seems to be on the menu in Salem.