Sandra Bullock's Longtime Partner Bryan Randall Had A Close-Knit Relationship With Her Children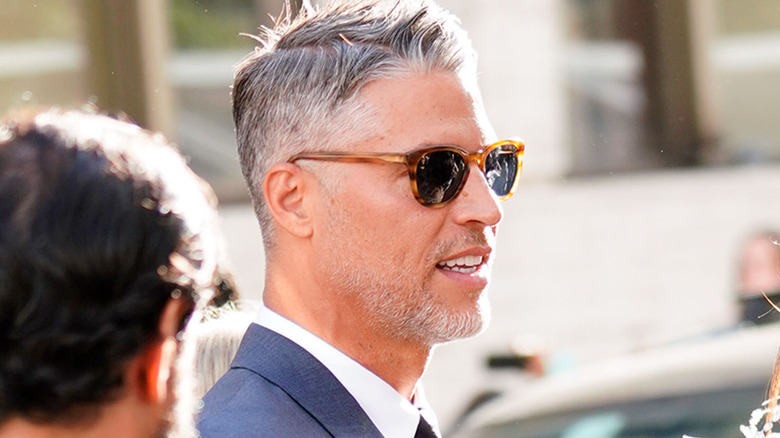 Jackson Lee/Getty Images
Sandra Bullock's longtime partner, Bryan Randall, has died, according to People magazine. "It is with great sadness that we share that on Aug. 5, Bryan Randall passed away peacefully after a three-year battle with ALS," his family said in a statement. 
Bullock and Randall have been linked since 2015 and dated quietly, making sure to keep their relationship completely out of the public eye. Although Bullock and Randall never got married, the two lived together and raised Bullock's two children together, too. The "Bird Box" star adopted her son, Louis, in 2010, and her daughter, Laila, five years later. Randall also has one older child, a daughter named Skylar, from a previous relationship. "I found the love of my life. We share two beautiful children — three children, [Randall's] older daughter. It's the best thing ever," Bullock said on "Red Table Talk" in December 2021. Since the couple kept their romance private, not too much is known about their quiet family life, but sources have spoken out about Randall — and his relationship with Bullock's kids — over the years.
Bryan Randall was said to be a good father to Sandra Bullock's kids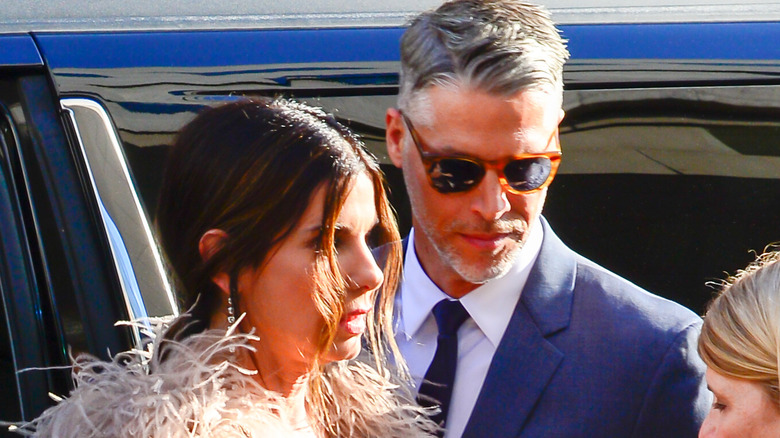 Raymond Hall/Getty Images
Sandra Bullock's son Louie was already in her life before she started dating Bryan Randall and she adopted Laila after they were already an item, which she shared on "Red Table Talk." "We hadn't been together that long and I said, 'Remember that NDA you signed when you photographed my son? You know that still holds ... because I'm bringing home a child when I come back from Toronto,'" she recalled telling Randall at the time. And so, their family grew — and Randall didn't miss a beat. "The kids are growing up so fast and Bryan couldn't be more involved in their upbringing," a source told Closer in 2019, adding, "the kids adore Bryan and of course Sandra still pinches herself that she's been so lucky finding Bryan." 
And, in case anyone had any doubts about Randall's dedication to the two youngsters, he braved Disneyland for them. In February 2018, People magazine posted photos of Bullock and Randall at Disneyland with Louie and Laila. The family was joined by Bullock's pal, actor Jason Bateman, his wife Amanda Anka, and their two young kids, and they were seen walking around the amusement park, going on rides, and buying souvenirs. While Disney can be loads of fun, it can also be stressful and exhausting, so we know that Randall really was a great dad. During their outing, an onlooker said they "looked like a good happy family."
Sandra Bullock stepped back from acting in 2022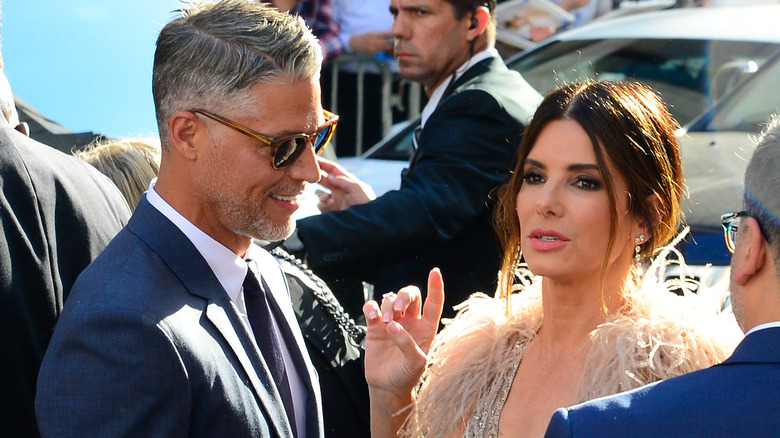 Raymond Hall/Getty Images
Although Sandra Bullock never previously shared that Bryan Randall had been diagnosed with ALS, she did announce her decision to step back from acting in 2022, telling Entertainment Tonight that she wanted to spend more time at home with her kids. "I take my job very seriously when I'm at work," she said, adding, "I just want to be 24/7 with my babies and my family." Now that Randall's diagnosis has been revealed, it seems obvious that Bullock wanted to be home to help care for him and to spend his final months by his side. 
A family unit that seemed destined to be together, it was actually their son who brought them together in the first place. Bullock and Randall's relationship kicked off after Bullock hired Randall, who was working as a photographer, to shoot her son's fifth birthday party — and their love blossomed from there (per People). "They don't talk about their relationship status that much, but it's pretty clear what they have is a very special bond. Bryan proudly wears a wedding band on his wedding finger and there's no doubt that he's Louis and Laila's dad," a source told Closer. A dad who will always be in their hearts.