Sandra Bullock And Bryan Randall Faced Plenty Of Split Rumors Throughout Their Relationship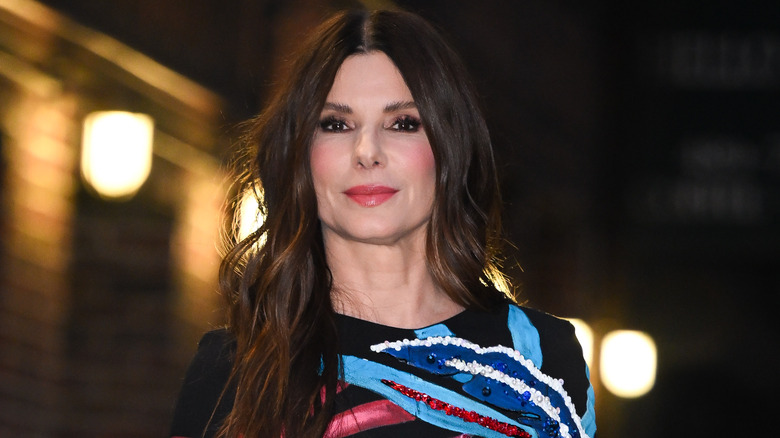 James Devaney/Getty Images
Sandra Bullock is mourning the loss of her longtime partner, Bryan Randall. Randall passed away "after a three-year battle with ALS," his family said in a statement to People. Randall and Bullock got together in 2015 after meeting when Bullock hired him to be the photographer for her son Louis' first birthday. The two have had a pretty low-profile and private relationship ever since, or as low-profile as it can be considering Bullock's star status. But within the past year, rumors had swirled that the couple had called it quits.
In fall 2022, Bullock and Randall's relationship was reportedly on the rocks and Randall was said to have moved out of their house, per RadarOnline.com. A rep at the time denied the rumor, saying, "Their relationship has not ended. They are as much together now as they have ever been." 
A year or so later, and shortly before news of Randall's death was made public, more rumors of a split swirled.
Sandra Bullock and Bryan Randall allegedly were still on the outs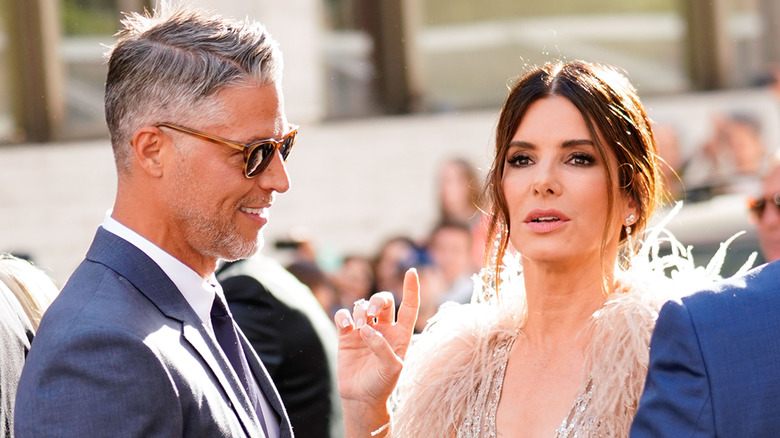 Jackson Lee/Getty Images
After apparently spending some time apart in 2022, Us Weekly reported in early August 2023 that Sandra Bullock and Bryan Randall were still not in a good place when it came to their relationship. "The feeling is Sandra might be hoping for some type of miracle — that they'll work things out after this long cooling-off period," a source told them. Marriage was one alleged issue where the two weren't on the same page — Randall reportedly wanted to make their relationship official and Bullock was not interested in that.
It would make sense that Bullock might be a little bit hesitant to get married — she went through a very public and messy divorce with Jesse James in 2010 after he cheated on her a number of times. On "Red Table Talk" in 2021, Bullock talked about why she wasn't rushing to get married to Randall, saying, "I don't need a paper to be a devoted partner and devoted mother."
Sandra Bullock may have taken an acting break to spend time with Bryan Randall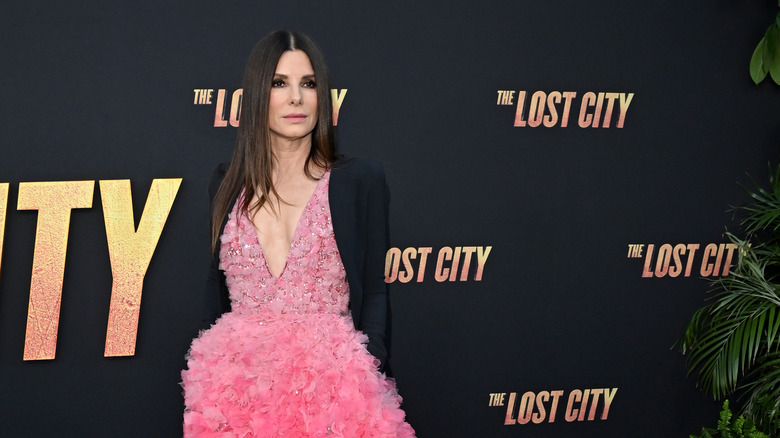 Axelle/bauer-griffin/Getty Images
In early 2022, Sandra Bullock announced that she was taking some time off from acting to be with her family. She shared that she wanted a chance to be "24/7 with my babies and my family," per Entertainment Tonight. The actor didn't give a timeframe for the break, but shared that she needed to be "in the place that makes me happiest." And while she didn't mention Bryan Randall or his ALS diagnosis, she may also have been ready to spend more time with him as well.
During her "Red Table Talk" interview, Bullock described Randall as "the love of my life" and she said their family life together was "the best thing ever." Bullock did also hint at some potential disagreements she had with Randall that could have fueled some break-up rumors — though what relationship doesn't have its moments of disagreements?