Riley Keough Says Her Relationship With Priscilla Presley Is Mending After Reported Family Feud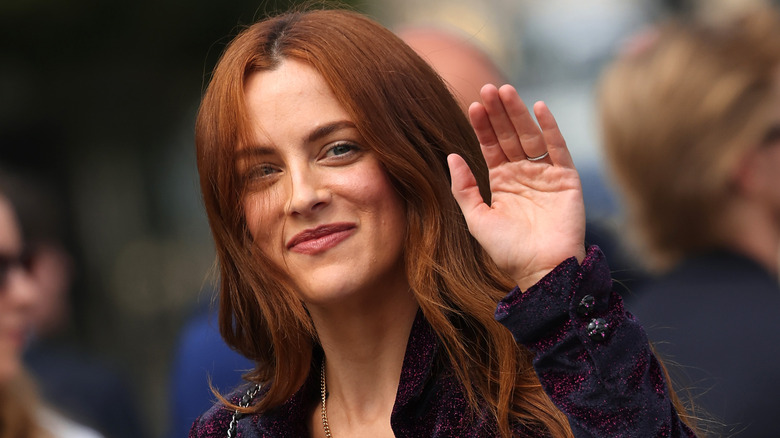 Jacopo Raule/Getty Images
Since the heartbreaking death of Lisa Marie Presley took the world by storm in January, rumors have swirled about a family feud that's been raging in the wake of the Presleys' loss. There's been speculation that Lisa Marie's mother, Priscilla Presley, and her daughter, Riley Keough, were headed toward a legal battle against each other. The conflict over Lisa Marie's will and who would take over Elvis Presley's estate, Graceland, was settled back in May. Lisa Marie inherited Graceland after Elvis passed in 1977. Ultimately, Keough paid her grandmother more than $1 million and became the sole trustee of her mom's estate. Still, while the legal battle may have been put to rest, that doesn't mean that the bad blood between the grandmother and granddaughter wasn't still boiling. 
Keough is the Vanity Fair cover girl this month, and in her interview, she touched on the feud that developed with her grandmother in the wake of her mom's passing. Luckily, it seems that the "Daisy Jones & the Six" star is making amends with her famous grandma. In fact, it's possible that the pair was never as at odds as they may have seemed. When questioned about the saga, the actor joked, "I'm trying to think of a way to answer it that's not a 20-minute conversation," so it's clear that –– as is true with most families –– it's complicated. Still, it seems that this family has gotten to a better place.
The family feud is settled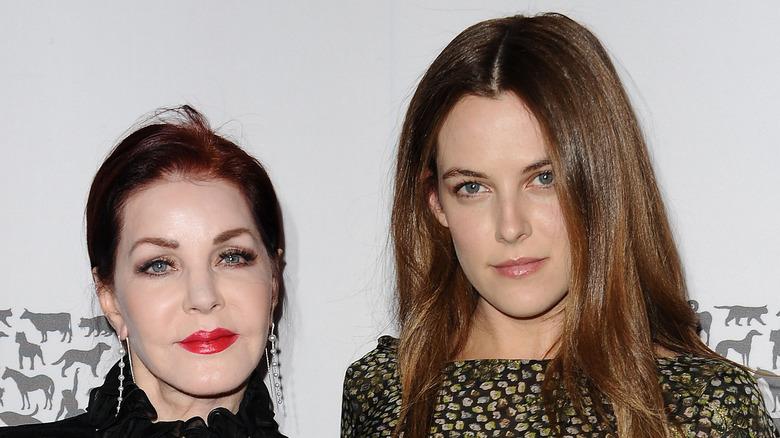 Jason Laveris/Getty Images
"There was a bit of upheaval, but now everything's going to be how it was," Riley Keough explained to Vanity Fair about her relationship with Priscilla Presley. "Anything that would suggest otherwise in the press makes me sad, because at the end of the day, all [Priscilla] wants is to love and protect Graceland and the Presley family and the legacy." 
Much of the disagreement came out of the "chaos" among the family after  Lisa Marie's death. "Everything felt like the carpet had been ripped out and the floor had melted from under us," Keough recalled. "Everyone was in a bit of a panic to understand how we move forward, and it just took a minute to understand the details of the situation." So, how does the relationship between a grandmother/granddaughter duo recover from a legal battle? As the famous quote goes, "It's not personal; it's business." Keough explained, "We are a family, but there's also a huge business side of our family."
Ultimately, she insisted, "Things with Grandma will be happy. They've never not been happy. None of that stuff has really ever been a part of our relationship prior. She's just been my grandma." When it comes to a question many folks have had about the family's famous estate, Keough said that she's perfectly happy for Priscilla to be buried at Graceland one day if that's her wish. "Sharing Graceland with the world was her idea from the start," she said.