The Bold And The Beautiful Vet Bobbie Eakes' Prediction About Macy's Fate Just Made Our Day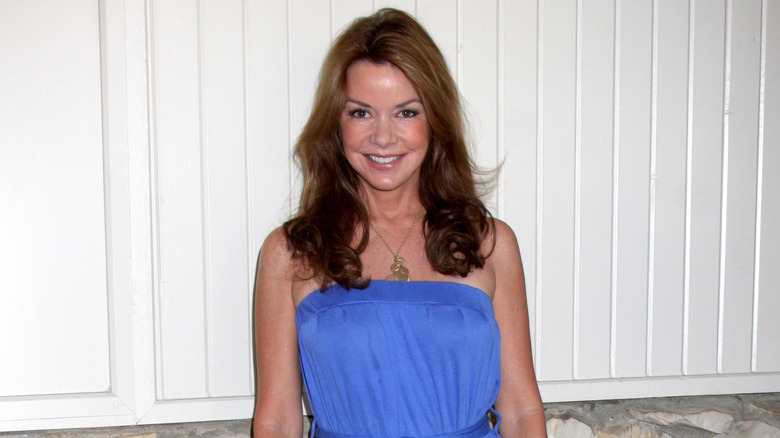 Kathy Hutchins/Shutterstock
Bobbie Eakes' character Macy Alexander on "The Bold and the Beautiful" has been sorely missed ever since a chandelier fell on her head and killed her in 2003. Although Macy escaped death after a major car accident in 2000, she would go on to have a beloved romance with Deacon Sharpe (Sean Kanan), until her permanent death by chandelier. However, Eakes recently teased a potential return of Macy to "B&B," getting viewers excited about the possibility. A fan posted a video of himself and Bobbie Eakes on Twitter when she attended " 'The Young and the Restless' and 'The Bold and the Beautiful' Blast From the Past" fan convention on August 4, captioning it, "Macy lives!!!! #BoldandBeautiful." In it, the fan asks Eakes if Macy Alexander could still be alive, to which she states, "Oh, Macy's definitely alive. Definitely. I'm still in a coma!" 
After the chandelier fell on Macy, she ended up in a coma and her mother, Sally Spectra (Darlene Conley), had to make the heartbreaking decision to shut off her life support. However, that happened off-camera, so it's possible Sally never actually did it. 
Eakes went on to say, "I'm gonna tell you something, [executive producer] Brad Bell told me one year ... 'You know, Macy may not be dead.'" The fan commented, "And she could still be married to Deacon," to which Eakes agreed. 
Macy could still be in a coma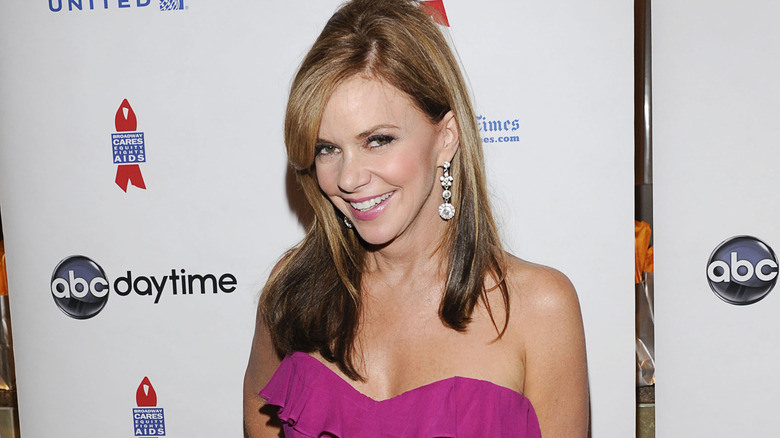 Eugene Gologursky/Getty Images
Macy was married to Deacon Sharpe at the time she was killed off on "The Bold and the Beautiful," and now that he's been canoodling with Sheila Carter (Kimberlin Brown), her return could throw a monkey wrench into their relationship. The fans responded to the Twitter post with glee at the thought of Macy possibly making a comeback, with one hysterically reacting, "Lawd! Sheila would kill Macy FOR REAL! Ain't nobody taking her Big Daddy!"
Although Bobbie Eakes has also been on "Days of Our Lives," "The Young and the Restless," and "All My Children," the Twitter fans begged for her return to "B&B," the soap that put her on the map. One responded to the video, writing, "Please help bring Macy back from the dead!!!!" Aside from her relationship with Deacon, many fans also remembered Macy's love affair with Thorne Forrester, as one fan wrote, "Oh I loved Macy and Thorn and of course Mama Sally Spectra OG." 
The viewers offered many ideas about how Macy could return, and what storylines she could be embroiled in, as one fan posted the hopeful speculation, "I think it would be a great storyline to bring Macy back from the 'dead' with little mystery involved or let her show up as an evil twin that makes Deacon confused. Something like that would spice up things a bit & would be wonderful material for Sean & Bobbie to work with."