William And Kate Will Speak On Queen's Death Anniversary. Why Won't King Charles?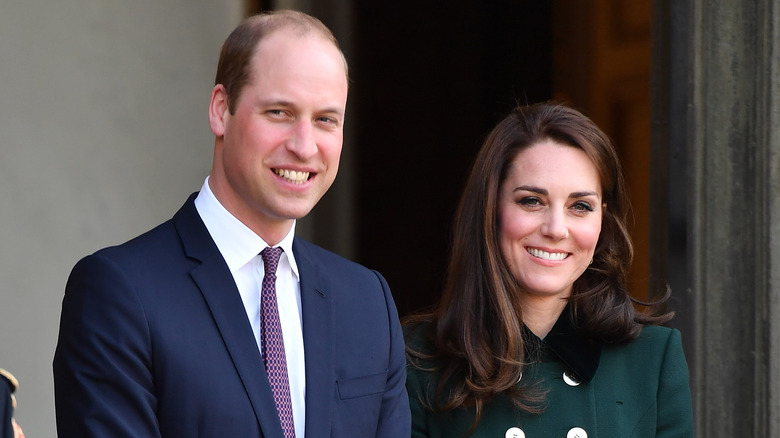 Pascal Le Segretain/Getty Images
William, Prince of Wales, and Catherine, Princess of Wales, will lead the royal family's tribute to Queen Elizabeth II to mark the one-year anniversary of her death, which is coming up in September. "Her Majesty's passing was an event that truly ­signified the end of an era. The Royal Family has been in ­transition since then and following the Coronation and conclusion of the summer holidays, there will be an expectation to see what is next," a source told the Mirror. Prince William and Kate Middleton are expected to "deliver a public message" on September 8, which could be in the form of a video or other social media post. According to Reuters, there will not be any public event to mark the occasion. 
The queen died at her home at Balmoral in Scotland at the age of 96 from old age, according to the Washington Post. Many of her loved ones, including her four children, gathered at the estate before her death was announced to the public. King Charles III will not be marking the anniversary of his mother's death in any public way. Instead, he is expected to spend the day with his wife, Queen Camilla, at Balmoral, "quietly and privately," the Mirror reports. And while this may seem out of the ordinary to some, there's actually a good explanation for it.
King Charles is keeping with the tradition set forth by his mother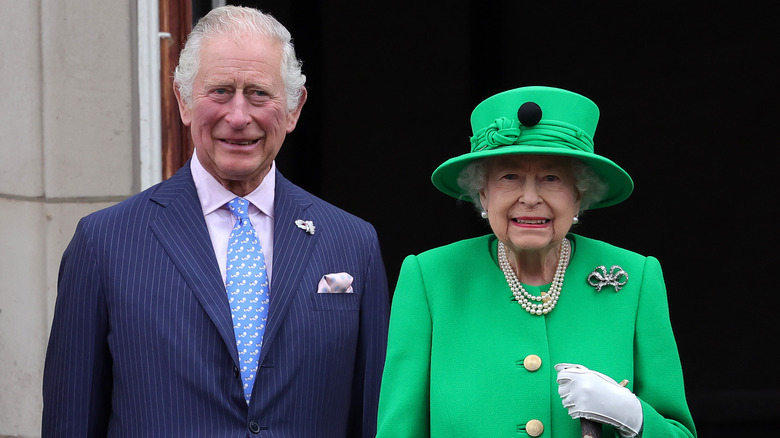 Chris Jackson/Getty Images
King Charles III's decision to acknowledge the anniversary of his mother's death in such a private way actually stems from how Queen Elizabeth II marked the first anniversary of her own father's death — in private — according to People. In keeping with the tradition that his mother set forth, Charles will be quietly remembering her in his own way. September 8 also marks Charles' Ascension Day, that is, the day he ascended the throne. Today previously reported that Charles ascended the very moment his mother took her last breath, though he wasn't publicly declared head of state until September 10, 2022. "I know how deeply the entire nation — I think I may say the whole world — sympathize with me in the irreparable loss we've all suffered, which is the greatest consolation," the king said at the time. His coronation took place on May 6, 2023. 
Meanwhile, a source told The U.S. Sun that Prince Harry and Meghan Markle, the Duke and Duchess of Sussex, have not been invited to mark the anniversary of the queen's death alongside the Prince and Princess of Wales. However, Harry and Meghan are reportedly planning on doing something on their own to remember Her Majesty. "If they are not included in any of those plans they will find a way to mark the significance in their own way," the source explained.