The Real Meaning Behind LeAnn Rimes' How Do I Live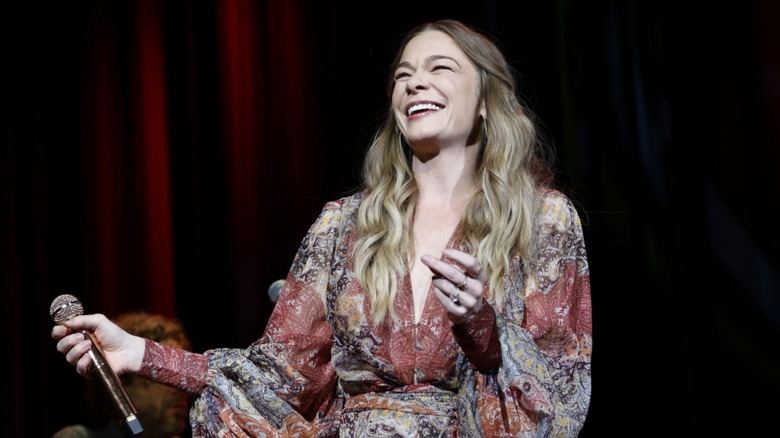 Jason Kempin/Getty
Before LeAnn Rimes dipped her toes into Hallmark Christmas movies, she released her hit single "How Do I Live" in 1997 — but she wasn't the only person to do so. The song was written by Diane Warren for the movie "Con Air." Rimes was slated to sing the song for the movie, but when producer Jerry Bruckheimer wanted a different sound, he gave it to Trisha Yearwood. Yearwood didn't realize Rimes had already recorded the song and a music video for it.
Warren knew Rimes' "How Do I Live" would be a hit despite not making it into "Con Air." Warren spoke with Billboard about how she encouraged Rimes' label to release her rendition of the song, too. Warren also told Rolling Stone about the situation and its aftermath: "Then [Rimes] was mad at me and [Bruckheimer] was mad at me. Until it became, you know, the biggest hit. ... [Hits] make people like you!" 
Both Rimes' and Yearwood's versions of the song were shortlisted at the 1998 Grammys in the same category. Rimes sang the track at the awards show, but Yearwood won the award. Despite not winning, Rimes' "How Do I Live" stayed on the Hot 100 chart for 69 weeks. Rimes told Billboard how the song is, " ... played at weddings, funerals and just about every pivotal life-altering moment. There's a magic to great songwriters, their heartfelt lyrics and the right voice that soulfully delivers that message and we seem to have been the perfect storm."
LeAnn Rimes' How Do I Live lyrics are all hypothetical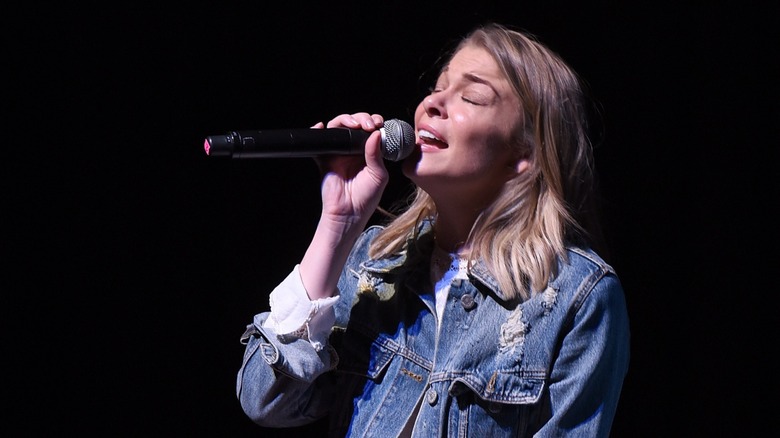 C Flanigan/Getty
At first listening, "How Do I Live" seems to be a lament where LeAnn Rimes expresses how she lost a loved one and doesn't know what to do. However, the song's lyrics are hypothetical. The muse Rimes sings about is still with them, but she fears the day they do leave. An example of this is shown in the pre-chorus when Rimes sings, "You're my world, my heart, my soul and if you ever leave baby, you would take away everything good in my life." She continues on, using the chorus to ask her muse how she could possibly go on without them.
The second verse starts with, "Without you, there'd be no sun in my sky." Rimes' love lights up her life in a metaphorical sense. If she lost them, everything would feel gloomy. She even says, "There'd be no world left for me," highlighting that her love is her whole world and that she could not survive on her own.
The lyrics also express that if Rimes' love leaves, they, " ... would take everything real in my life." Her love is the most important person to her, and the only thing she has that feels genuine.
Who is Le Ann Rimes' How Do I Live written about?
The bridge of LeAnn Rimes' "How Do I Live" adds a twist on the sentiment that her love would take everything good from her life if they left. Rimes sings, "Baby, don't you know that you're everything good in my life?" Rimes is clearly spelling it out for her love, letting them know that they're truly the only good thing she has, and losing them would make her life empty and incomplete. The final chorus echoes what Rimes has said throughout the whole song: "How do I live without you? I want to know. How do I breathe without you if you ever go. ... How do I live without you, baby? How do I live?"
The repetition of the pet name "baby" alludes to a romantic relationship between Rimes and her muse, as opposed to the loved one in the song being a friend or family member. The song is most likely about the fear of a breakup. However, it could be about the fear of a loved one passing away. In the comments on the official music video, many fans of the songs shared that "How Do I Live" reminds them of a loved one they lost; spouses, parents, or children. Like Sinéad O'Connor's hit "Nothing Compares 2 U," songs about lost love can be interpreted in many ways.