General Hospital Star Tabyana Ali's Approach To Social Media Hate Has Us Taking Notes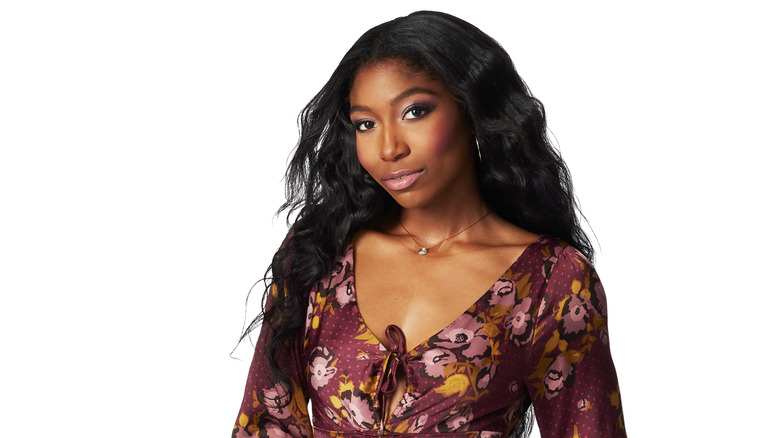 ABC/Ricky Middlesworth
Recasts are often difficult for actors as it takes time for fans to warm up to the person taking on the part of a beloved, established character, and viewers can sometimes be unkind in their social media posts. In December 2022, several "General Hospital" viewers had a discussion on Reddit about lovers Spencer Cassadine (Nicholas Chavez) and Trina Robinson (Tabyana Ali). Ali had taken over the role when Sydney Mikayla vacated the part in March of that year. While most of the comments were positive, a few were negative with one stating, "She's terrible. Hopefully, she starts to [loosen] up and show some personality." A few claimed that Ali and Chavez didn't have any chemistry, and one declared her performance as "boring." 
Despite being told that reading social media posts about herself could affect her mentally and emotionally, Ali told the Associated Press in April 2023 that she reads them all — good or bad. If she comes across a negative comment, "It [goes] over my head because I'm like, 'I don't know you. I don't know who you are,' so it doesn't really feel like anything. It feels like you're just kind of talking." 
Donnell Turner, who plays Curtis Ashford and previously defended Briana Nicole Henry (who plays Jordan Ashford) from negative Twitter posts in 2018, joined Ali at a recent "GH" fan event where they addressed the issue of negative social media comments.
Tabyana Ali pays no attention to social media negativity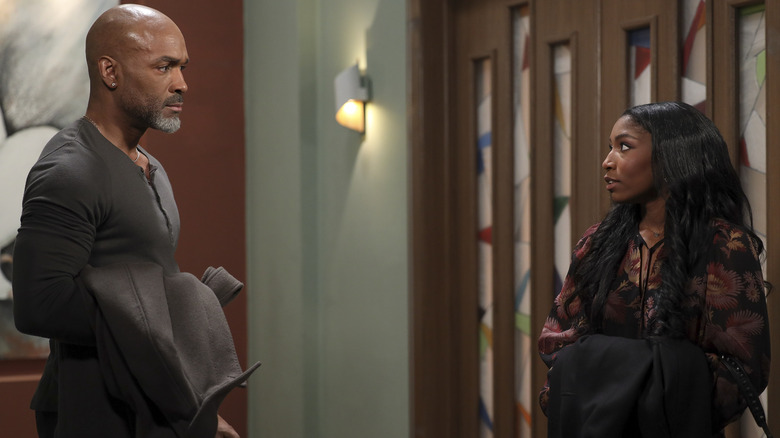 ABC/Christine Bartolucci
In July 2022, "General Hospital" star Tabyana Ali had addressed social media hate with a huge request for fans in her Twitter post, saying, "I ask if you see any rude comments toward me/Trina and you feel like replying, do it with kindness." As reported by Soap Hub, Ali and Donnell Turner were guests at a recent "General Hospital" Zoom fan event. When the discussion turned to negative social media comments, Ali stated that the simple fact that if she doesn't know who posted them, it doesn't affect her. Conversely, she said, "[I]t doesn't impact my life because they don't know who I am." Negative comments don't matter to her because, she says, "They don't know what I've been through. They don't know me personally. They don't know my mom. They don't know how I interact with other people."
Turner added that he refuses to be on the receiving end of unwarranted criticism, and rarely checks social media anymore because he says, "I don't want to be enslaved by the comments of random people, right?" Ali lets any negativity roll off her shoulders, resigned to the fact that people are going to say what they want and it doesn't matter.  She takes the high road when it comes to negative comments, noting that, "It's up to me to choose how I deal with that and how I take that on." Everyone should follow her lead.