Whitney Way Thore Breaks Silence On Gastric Bypass Speculation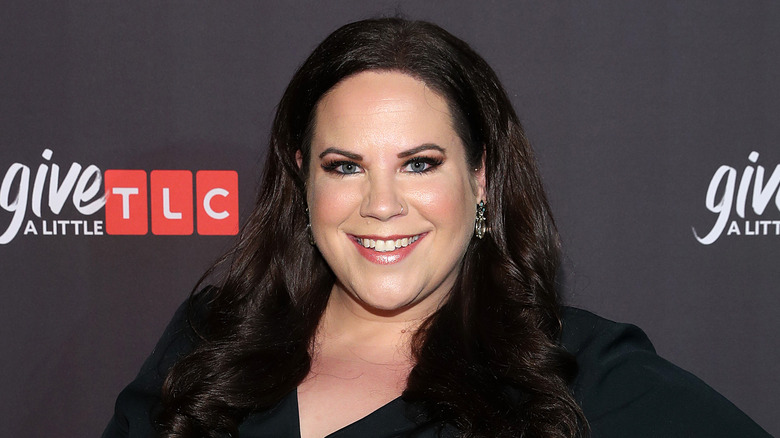 Cindy Ord/Getty Images
Whitney Way Thore has been open about her weight ever since her TLC reality show "My Big Fat Fabulous Life" first premiered in 2015. The series focuses on Thore's experiences as a plus-sized dancer, from dealing with health issues to learning to embrace her figure. However, being so open has led some fans (and, at times, haters) to comment with their own thoughts on Thore's body. In a June 2023 Instagram post, the reality star posed in a full-body shot while on vacation, and commenters were quick to point out that Thore appeared to have lost weight. Followers debated over whether the curvy queen may have gotten gastric bypass surgery or tried another weight-loss solution, such as Ozempic. Shortly after, in July 2023, Thore posted another selfie, this time baring her midriff in a bright crop top. Once again, commenters expressed their curiosity about the dancer's body and how she may have recently slimmed down.
Now, Thore has finally spoken out, putting an end to the rumors that she pursued weight loss surgery. On August 11, she invited Instagram followers to ask her anything in a Stories prompt, and one fan questioned if she'd gotten gastric bypass surgery. Thore responded with a succinct "I did not," choosing to not elaborate on her changing physique.
Whitney Way Thore considered surgery in the past
It's still unclear if or how Whitney Way Thore may have lost weight, though some fans have speculated that she could have shed pounds unintentionally from stress. In December 2022, Thore's mom, Babs, died due to complications from cerebral amyloid angiopathy, and the TV personality has been publicly mourning since.
Even if the gastric bypass rumors can finally be laid to rest, Thore has been open to trying surgical weight loss procedures in the past. In one episode of "My Big Fat Fabulous Life," she shared her thoughts on gastric bypass surgery after breaking off her engagement with ex Chase Severino. "Weight loss surgery has never been something that I have considered, but I think the stress of feeling so alone makes me feel like having a different body would just make my life easier," she explained. "You know, having this band-aid ripped off, you know, with Chase, and again realizing I've got to somehow find another man, it would be much easier if I was thin." In another episode, Thore had a consultation with a doctor about gastric bypass surgery to decide if it would help her achieve her health goals.
Ultimately, she may have decided against the procedure, but her body and weight loss journey remain highly personal. She reminded followers of this in 2019 in a now-deleted Instagram video, according to People, when she told fans she didn't feel comfortable being used as weight-loss inspiration.