How Taylor Cole Settles In To Watch Her Favorite Hallmark Flicks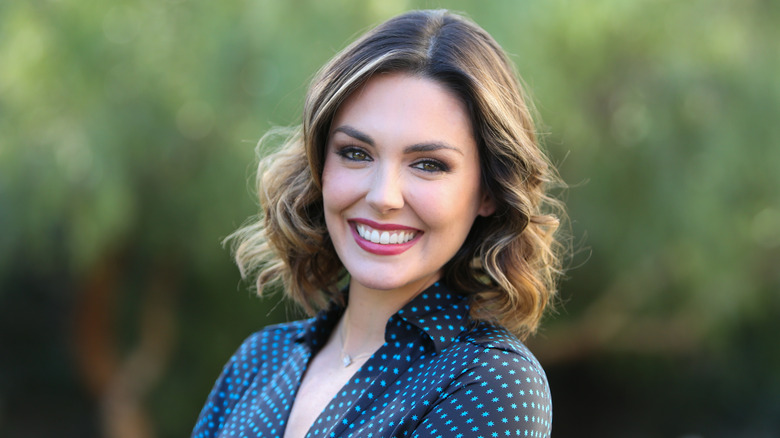 Paul Archuleta/Getty Images
Since debuting in her first Hallmark movie in 2016, Taylor Cole has become one of the network's most popular leading ladies. Before landing her first role on the network, the actor was making guest appearances in notable TV shows like "The Originals" and "CSI: Miami." Since joining the Hallmark team, Cole has made a real impact on the channel through holiday flicks such as "Long Lost Christmas," feel-good romances like "Matching Hearts," and intriguing mystery installments in the "A Ruby Herring Mystery" franchise.
While the star has opened up about her history with the network, mentioning the inspiration behind becoming a Hallmark actor and how she has the network to thank for her marriage, she's also shared some details about her personal movie-watching routines. In addition to detailing her favorite movie snacks and drinks, Cole has also mentioned some of her all-time favorite flicks–including her favorite Hallmark movie.
For fans of the "Appetite for Love" actor, here's everything Taylor Cole has said about her movie-watching routine and her all-time big-screen favorites.
Cole shares her favorite movie snacks and drinks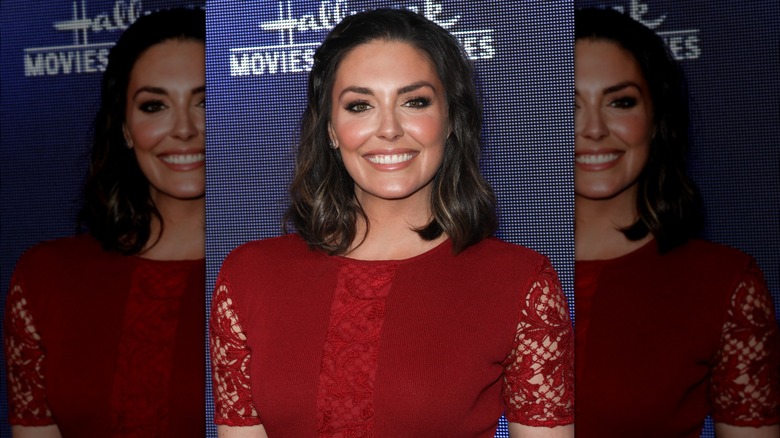 Paul Archuleta/Getty Images
In an interview with Monsters & Critics, Taylor Cole provided some insight into her movie-watching routines, detailing her favorite snacks and drinks to pair with Hallmark movies. The "Aloha Heart" star revealed, "I'm a popcorn lover; I enjoy making my own popcorn and putting all of these different seasonings and flavors, so I switch it up with truffle salt and parmesan cheese."
Additionally, Cole also detailed her favorite movie beverages, explaining, "Depending on what time of year, my drink would be something warm. We make this wassail that's passed down from my husband's mom and it's a concoction of a bunch of different ciders and juices and it's delicious. It can be served with alcohol or without alcohol."
In another interview, the actor shared the importance of good food for mental health, explaining, "I'm a foodie to my soul, so keep yourself fed and never hungry ... I firmly believe that our body needs to be fed and happy. So I think that that's a big part of mental health." With this philosophy in mind, it makes total sense why the perfect snack and drink would be a big part of Cole's ideal movie-watching experience.
Taylor Cole reveals her favorite movies
Besides sharing some movie-worthy snacks and drinks, Hallmark star Taylor Cole has also mentioned some of her favorite flicks to pair these foods with. "I grew up with my dad [and] we didn't watch a lot of movies, but these are a few of my favorites as I got older," the actor told Suzee Behind the Scenes, naming "Fried Green Tomatoes" as one of her top-tier films.
The "One Winter Weekend" actor also mentioned "Home Alone" as her favorite holiday film, taking to the Love and Lattes Podcast to expand on this personal fave. "I haven't seen it in so long but that is just a classic," she said. "I really, I want to go back and watch that. It's just so fun, fun for all the family."
As for her favorite Hallmark film, Cole named "My Summer Prince," one of her own made-for-TV movies with the network, as an all-time favorite. "It had all the personality and [is] fun and playful," she told the Hallmarkies Podcast. "That whole cast was awesome."