The Young And The Restless Star Eric Braeden Announces He Is Cancer-Free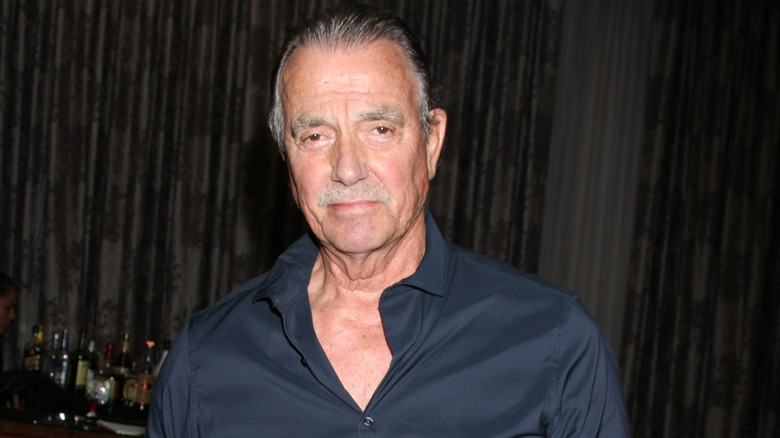 Kathy Hutchins/Shutterstock
Actor Eric Braeden effortlessly continues to play Victor Newman on "The Young and the Restless," and in his spare time enjoys sharing his musings on life as well as important personal events on social media. In a heartwarming turn of events, he recently took to Facebook to announce that he's officially cancer-free (the icon had previously explained his cancer diagnosis in an emotional video he posted on Facebook on April 21). He also participated in the show's 50th-anniversary celebration, assuring fans that he was taking it easy and receiving the proper treatments while continuing to pursue his passion of playing Victor regularly, and he shows no signs of slowing down. 
The tireless actor consistently pushes the boundaries by playing Victor as ruthlessly as ever in his quest to preserve his company and its legacy by pushing back against the machinations of his daughter, Victoria Newman (Amelia Heinle), as well as trying to get his son Adam Newman (Mark Grossman) to straighten out his act. In December 2022, Braeden updated fans after his knee surgery by posting a picture of himself standing after the procedure on Twitter, with his fist in the air, illustrating just how strong he is and that he overcame a grueling obstacle. 
Now, he's done it again, telling everyone about how he's battled bladder cancer and won.
Braeden thanked the fans for their prayers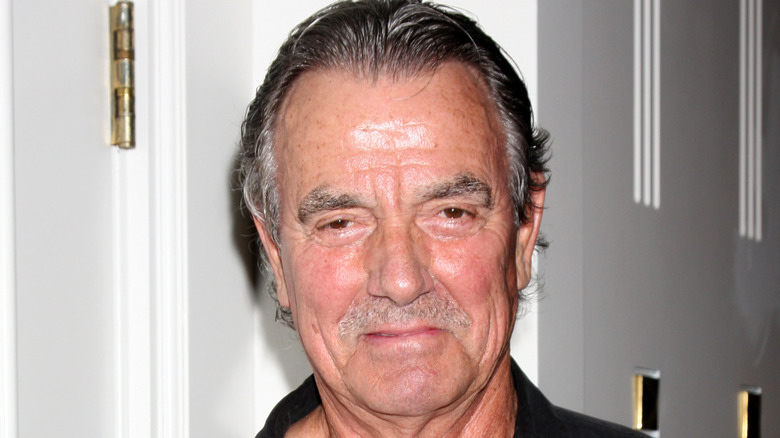 Kathy Hutchins/Shutterstock
On Sunday, August 13, "The Young and the Restless" star Eric Braeden posted a live video on Facebook, stating that he had important information to share with the fans. He expressed his gratitude for the fans' thoughts and prayers, stating that they've helped him, "Because I had my last cystoscopy two days ago," explaining that it's a procedure where doctors snake a camera into one's bladder. "And, I'm cancer free. They couldn't find a damn thing. [Isn't] that nice?" he stated, noting that he still must undergo a BCG infusion treatment in which a tuberculosis vaccine, which also prevents cancer cells from traveling deeper into the bladder's lining, is injected in him. He praised his original surgeon for ridding his bladder of cancer cells, and he stated that he also had an MRI on Saturday to ensure the cancer hadn't spread. "If that comes out negative, we will do the three BCGs, the three infusions, over three weeks, and then I should be free for a while."
Every few months he's going to have another cystoscopy, "All to find the damn thing early, and to fight it," he exclaimed, holding up his fist. Braeden also stated that it's wonderful getting old and that people should work out every day. He even noted that his new knee feels great when he does specific weight lifting that doesn't involve squats.
The fans unanimously rejoiced at Braeden's announcement, praising his incredible strength.